YouTube Channel We Love: Washington REALTORS Legal Hotline
Posted by Admin Dupuis on Thursday, February 13, 2020 at 10:47 AM
By Admin Dupuis / February 13, 2020
Comment
At Dupuis Team, we are all constantly updating our own real estate knowledge. We maintain certifications, take required continuing education courses, and consult with legal and financial specialists when we need advice in complex transactions.
We are always seeking out less formal instruction as well, and we think some of it may appeal to you, our Dupuis Team clientele. From time to time, we'll spotlight that here on the blog, and on our other social media feeds. Today, we'd like to share one of our favorite, the Washington State REALTOR's Legal Hotline YouTube channel.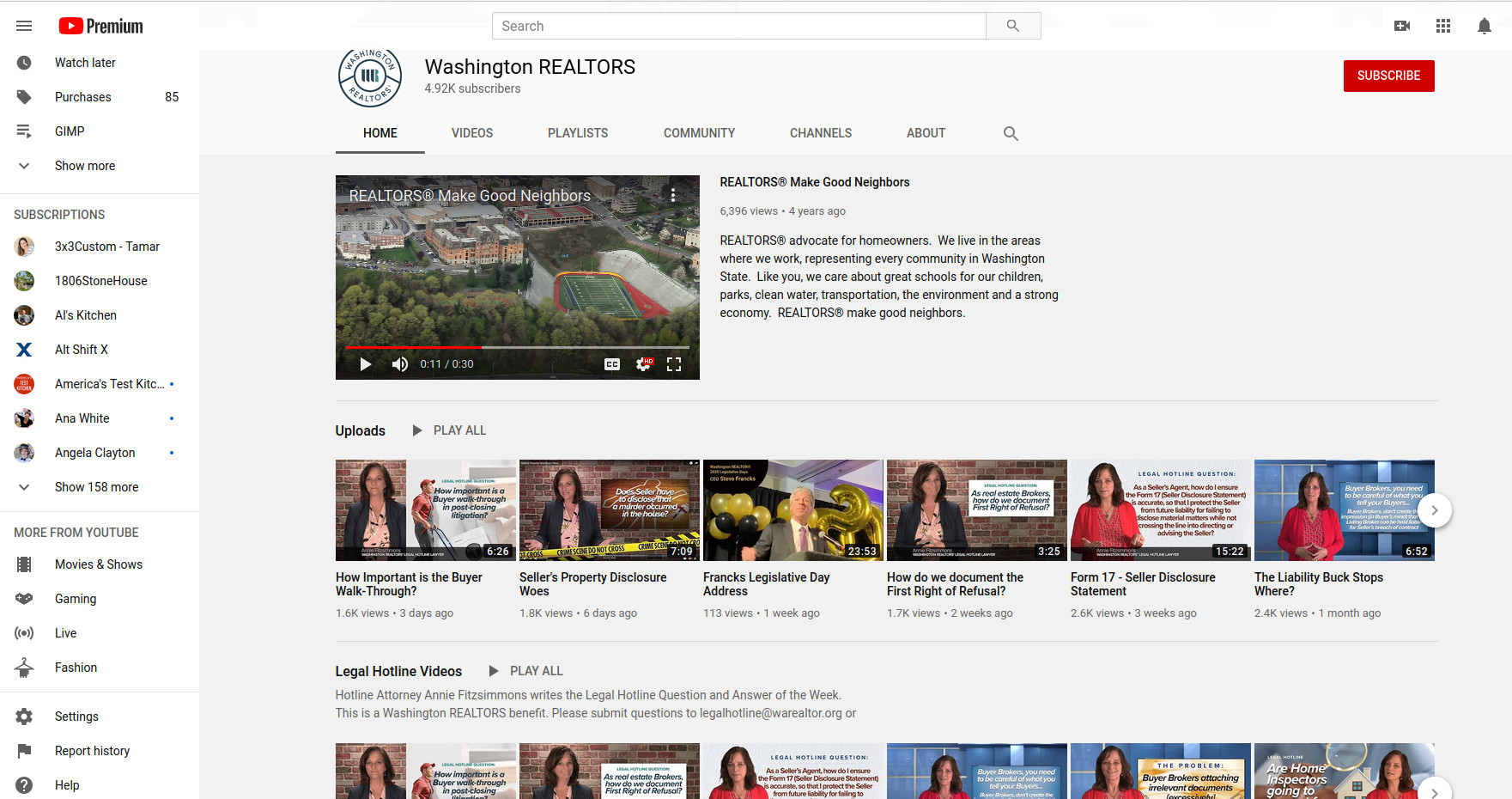 Hosted by Washington State REALTOR's own attorney Annie Fitzsimmons, the channel covers a wide range of real estate subject matter, about which savvy consumers will want to keep abreast. Recent topics covered include: "How Important is the Buyer Walkthrough"; "The Liability Buck Stops Where?"; and "Low Appraisal Provisions". You can see some meaty topics are tackled!
Give the channel a look-see, and consider subscribing . . . it may prove a valuable self-education resource during your real estate journey!