Worried About Property Security When You List?
Posted by Dupuis Team on Thursday, July 22, 2021 at 3:45 PM
By Dupuis Team / July 22, 2021
Comment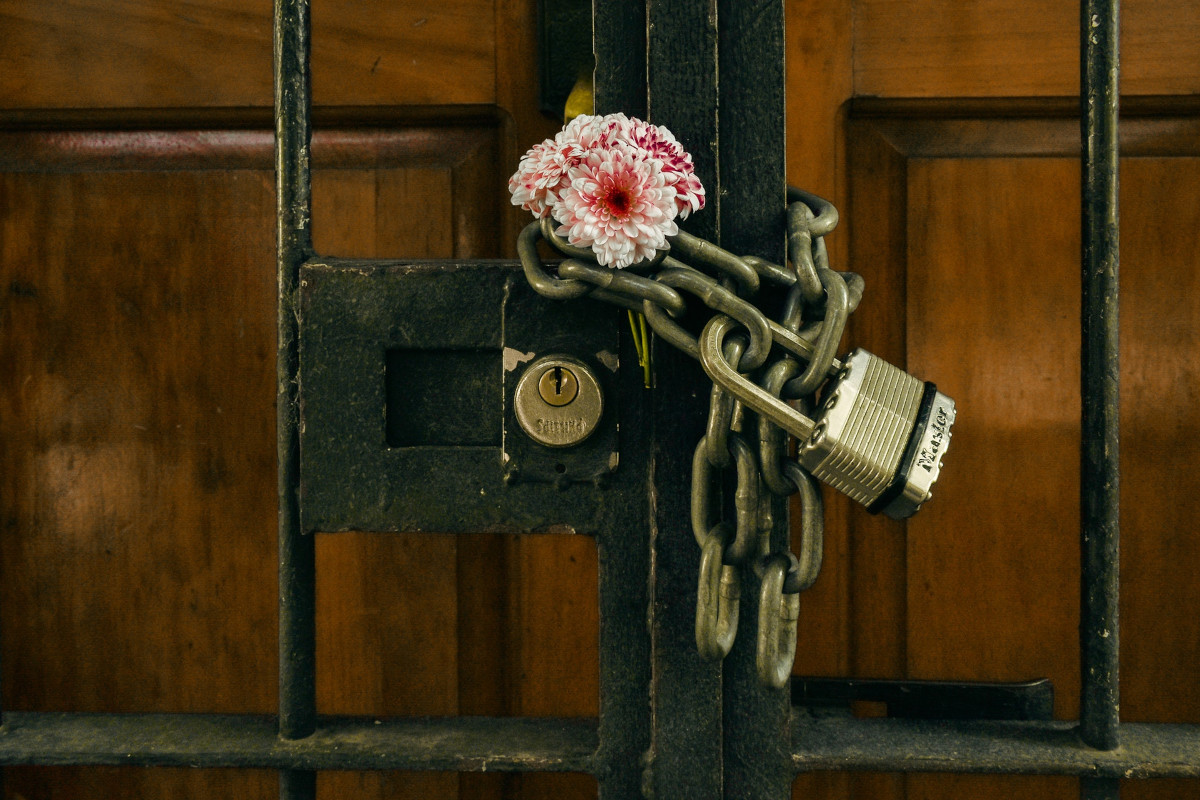 Using this blog and our video channel as a platform (not mention, one on one with our clients) we spend a lot of time on EDUCATION here at Dupuis Team, with the outcome that our clients will feel like they are making thoroughly informed decisions regarding their real estate transactions, and will be satisfied with the outcomes. As such, one of our most valuable sources of topics comes directly from our clients, and the questions they pose.
Recently, we were installing a lockbox for a property about to be listed. The client had us pause, and had a slew of very good questions about the security of her property during the listing and showing process. We're happy to share some of those answer with you here.
Let's start with basics: access. When you list a property, we will install a keybox like this, usually on the front door handle. (You can certainly request we place it anywhere you like - perhaps you wish to spare a brand new door, for example.) We'll put a spare key inside. Alternatively, it could be a slip of paper with the code for a keypad.
When we configure the listing in the MLS, we include the serial number of your specific box. In order to open the keybox, a showing agent must have an account with the keybox provider - which requires that person be a state-licensed realtor. This ensures professional access only.
The keybox records each time it is opened, and by whom. It also reports it back to the keybox owner (us) each time the property is accessed. That helps us know how the property is being showed, but also gives us a way to trackback if there is a problem. Additionally, you will be notified in advance of each showing via our scheduling software app. It's a lot of checks and balances that help ensure your property's access is not being taken lightly.
In addition to these steps we take to ensure your property's security, there are steps each seller can take to ensure the safety of personal items, and the security of the property in general.
You are perfectly entitled to continue any video surveillance of the property and your belongings that you see fit. It may help you feel more at ease while strangers are in your home. If your property is vacant, you will want to know that nobody is about besides the expected showing agents. We tell our buyer clients to always behave as if they are on camera while seeing properties, and for good reason. We know this is the prevalent attitude among our fellow agents, as well.
Of particular concern in securing your vacant property is keeping out thrill seekers and youths looking for a party place. Besides the damage that can be done and the unsightly trash left behind (more than one showing agent has stumbled into a pile of beer cans on the floor of an otherwise well kept property!) At worst case, you could face unexpected repairs and remediation in order to secure your closing.
If your property is not vacant, you must think hard about what will be left out. For one thing, you'll have considered de-personalizing the rooms as a way to declutter and help prospective buyers imagine themselves in the space. As your valuables are definitely personal, those things really ought to have been put in storage - a bank lockbox, or a storage unit. This category of items would include the obvious jewellery and art objects, but also less obvious things like prescription drugs, expensive liquor and wine, and firearms.
Additionally, take steps to secure any personal information that might be about. This category includes anything that could be used in identity theft - full names, social security numbers, job history, financial records, etc. If your documents are not now locked up, you should take steps to remedy that.
We can help advise in your particular situation on a case by case basis. Please don't hesitate to give us a call and ask these sorts of questions - or any others! - today. We'd love to give your property transaction the attention and expertise of our entire team.