What's Holding You Back From Buying a #Kitsap Home?
Posted by Dupuis Team on Monday, August 17, 2020 at 3:45 PM
By Dupuis Team / August 17, 2020
Comment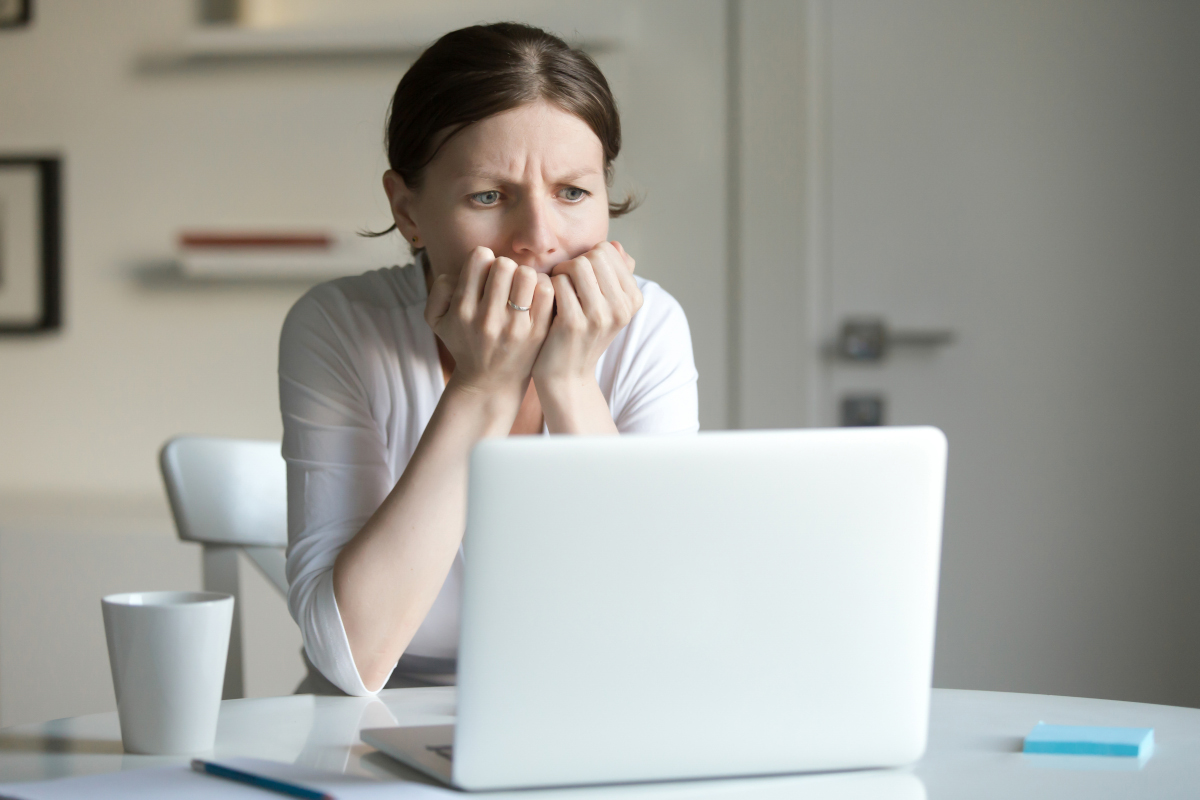 According to the Kitsap County's Housing Department website, a 2017 Affordable Housing and Market Analysis report shows about 2/3 of Kitsap residents are homeowners: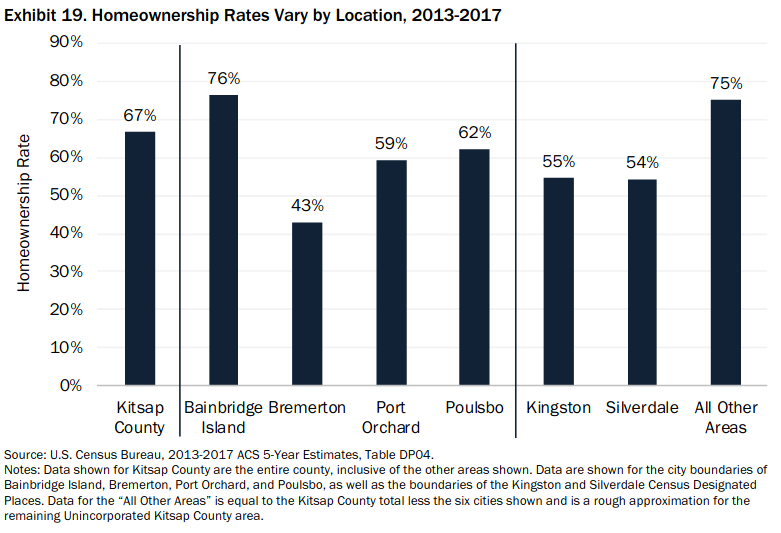 We look forward to the updated 2020 numbers following this census, but things likely haven't shifted dramatically from this data. Not surprisingly, the areas of Kitsap with higher median income does map to higher homeowner rates, while lower income areas have lower homeowner rates.
We wanted to address some of the things we hear our clients - or WANNABE clients - tell us, when they hesitate about moving forward with home ownership, particularly first time purchases. Let's explore those worries, in no particular order:
Buying a Home Takes Too Much Time. There is a certain time commitment, yes. You have to view possible properties, meet with the agent about issues that come up, be ready to respond to any issues the property may have, meet with inspectors, keep paperwork flowing throughout the process. It goes without saying that couples find this easier, as they can conquer and divide - but we have LOTS of singles who buy properties, too. And honestly, a lot of this has gone by the wayside in the era of COVID, as so much of the work is done virtually. We are physically walking signed paperwork around less and less right now, and it's benefited the process itself enormously.
The Process Is Hard to Understand - Boy, we sympathize with this. It can really feel like there is a learning curve when it comes to home purchase. The language is unfamiliar to a lifelong renter, and even the steps seem never-ending and befuddling. We are here to help! If you click on the "Buyers" section in the navigation at the top of this page, you'll see several helpful guides we've put together. Additionally, several of our blog articles are JUST for you - like "Real Estate Terms Aren't Scary" and "The Home Buying Process Visualized".
I Can't Afford It - This is genuinely holding back some folks right now, and rightfully so during an economic turndown. If you've lost your job or are experiencing financial hardship - you're right, this might not be the time. But you know what? We will be honest and gentle about that, if you're not absolutely sure you fall into this category. However - don't just dismiss the possibility up front. Interest rates are SO low right now, that owning a modest home is almost always CHEAPER than renting - and your mortgage payment will stay steady, unlike the annual rent increases you can be sure will come along. We very often find we have clients that have absolutely no idea at all how much house they will qualify for. It's okay not to know! That's what we are here for! Just get the process started, and ASK!
I Don't Have a 20% Down Payment - this is absolutely NOT a bar to getting a mortgage, or success with an offer on a property. While it's a great strategy for avoiding tacking on monthly mortgage insurance, it's absolutely not necessary. Some programs exist that allow for very low or even NO down payments - just ask! We work with many local lenders that will find the right program for you.
Real Estate Is Too Expensive Right Now - A related concern to affordability, is that real estate is too expensive right now. It's true that we have a lot of high end real estate in Kitsap, some truly wonderful properties. Stop psyching yourself out looking at those places, though - NOBODY starts there, unless they have some fairy godmother buying it for them (...so, almost nobody, for real.) We follow the local sales stats VERY carefully week to week, and right now the median price is about $430K if we exclude Bainbridge Island. That can still seem like a lot of money - but don't quit! All that figure means is that half of the properties cost more . . . and half cost LESS! That's a lot to still pick from at any given time.
And by the way, the other side of expensive is . . .value. When thinking about Kitsap prices, you should consider the value of Kitsap real estate, compared to our surrounding areas - particularly if you consider us the over-water western suburb of Seattle. Things go for half to 2/3 of what you might expect to pay in greater Seattle, with an arguably better quality of life and commute. For Puget Sound, Kitsap is an unbelievable value right now - especially if your alternative is to continue renting.
Things Might Be Cheaper If I Wait - This is always going to be the "gamble" of getting into real estate at ANY time, and we are indeed looking at some uncertain economic times coming up. However, the overall trend of real estate value is to increase over time - the best time to buy a house is already last year, you know? All you can do is get on that merry go round, and nurture the investment you've got. Maybe you can think about ensuring some increased valuation of your property via improvements, or simply by committing to holding the property for a length of time. People who bought immediately before the 2008 downturn certainly gave themselves ulcers for not waiting - but if they still have those same properties, they have indeed realized big upswings in value - and by now, have seen some equity grow as well. You just have to wade in when you can.
There Is Too Much Competition, I'll Never Manage a Winning Bid - it's true that buyers are facing a climb right now. People lose bids frequently, because more attractive offers are submitted. We'll give you a good grounding in what to expect, in the game of bidding for properties - it could indeed take a little longer than you have in mind. We aim to create realistic expectations on that front. However, this is hardly our first rodeo, as they say - so it doesn't matter if it IS yours! We can suggest several winning strategies that ought to help with winning bids. One of our best tips is this one. (Subscribe to our channel while you're there - you will ESPECIALLY want to watch this week's upcoming featured video, hint hint!)
There Isn't Anything I Will Like in My Price Range - in this case, patience may pay off, or you may need to adjust your expectations up front, in order to get started as a homeowner. It might be okay to not LOVE the first place you buy - you can fix it up, sell it for more, and trade up to a place you like better, all while building wealth in your real estate holding. Continuing to rent because you don't love the lower end properties . . . is not a winning financial strategy. You almost certainly don't love the place you're renting now, either.
I Don't Understand the Kitsap Market - This absolutely should not stop you from buying a home. The whole point to having a buyer's agent is that you get to use THEIR expertise in the market and process, and don't have to be an expert yourself. However, we never want to stand in the way of encouraging our clients to become more familiar, so we suggest our Kitsap Weekly Market Stats series, both in press form and video form - we put out fresh info EVERY week. We live and breathe the Kitsap market, truly - we will talk your ear off, until you feel you DO understand the market (or at least are happy to trust that we do, on your behalf!)
I'm Not Sure I Want to Live in Kitsap - this might be a legit reason to rent for a year. We know we have a lot of military neighbors who might find themselves thinking this over. Get your feet wet locally, find your tribe, and then decide. However . . . if you already rent here, you want to live here. If you live across the sound and think you might like to be a ferry commuter, we've written about that. Kitsap especially has attractive value if you are a remote worker now, and likely to continue in the future. Take some time to be a bit of a tourist over here, and get to know the area like we do. Give us a ring, we're always happy to suggest our favorite spots!
I Like the Ease of Renting - on the face of it, there's no arguing with this. Maybe your life is really busy and complicated right now, and it totally is the right choice. You just send that rent money every month, and DONE! But that's the thing - you send the money and it's GONE, GONZO, ZIP, DISAPPEARED. The money is your landlord's now - you're making a monthly payment to build financial stability for THAT person. We've written some about the differences of renting vs home ownership, and it's worth thinking over, if you believe you fall into this category.
If you find some of these worries resonate with you, it's likely you have a dozen more we didn't even touch on. Remember EVERYONE (including our whole team) was a first time buyer once upon a time, and we understand! We have a whole range of articles aimed specifically at the first time home buyer, accessible via the tagged posts. We hope this has given you some points to ponder, and the confidence to give us a call at Dupuis Team, and see if you're ready to take the plunge with us! We look forward to seeing the process through with you, patiently and with diligence. We know you can do it!