What Is It Like to Commute Via Ferry?
Posted by Dupuis Team on Wednesday, April 15, 2020 at 12:30 PM
By Dupuis Team / April 15, 2020
Comment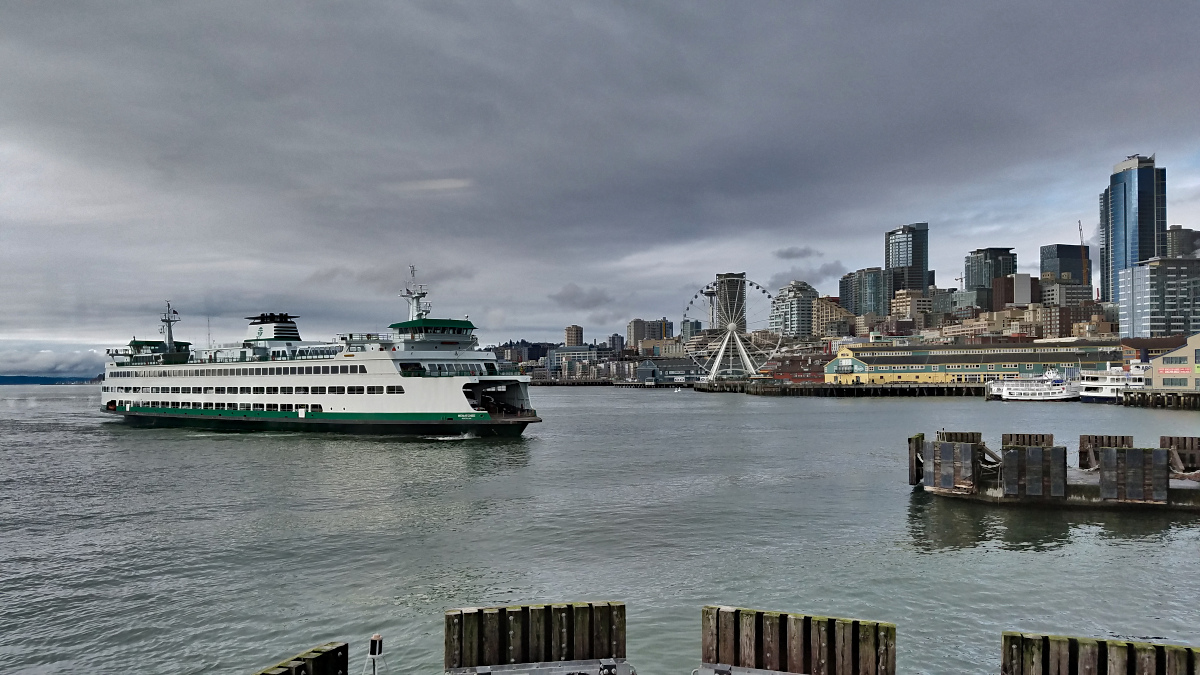 Those of us who live around Puget Sound - our magnificent Salish Sea - are quite familiar with the sight of the white and green state ferries sliding gracefully from point to point. (In fact, we're missing them quite a lot during the Stay at Home order right now - they've temporarily slowed the schedule, too.) The inexpensive transport for people, cars, and goods facilitates what would otherwise make life in the Kitsap area seem quite a bit more remote.
For those on the Seattle side, ferries tend to be viewed as leisure travel - a way to visit the Kitsap and Olympic peninsulas for recreation and getaways. (And we encourage that wholeheartedly!) On the Kitsap side, we tend to view the ferries more as a necessary transport artery - it saves a great deal of driving, and connects us to some of the more specialized services and goods a metro area like Seattle can offer.
For a surprising number of people, it's more akin to commuting on light rail in communities with that sort of infrastructure: they leave their cars at home on the Kitsap side, and either bike, bus, Uber, or walk to work on the Seattle side. The very existence of our wonderful ferry service makes Kitsap a true suburb to King county, and one you might find yourself considering in the near future.

Many people are finding themselves needing to realign their financial picture right now.. It's become a common fact of life lately, and encompasses nearly all facets of our financial lives: housing, transport, acquiring goods - everything.
We know many in the greater Seattle area may find themselves feeling overextended with their housing right now. People may have purchased a house at fairly top-market prices recently, and find the monthly upkeep to be lot more than they wish to handle in their current circumstances.
One solution we are hearing more and more buyers consider, is selling the Seattle area home, and converting equity into a much more affordable (and probably bigger/nicer for the buck!) Kitsap area home - while maintaining their employment ties on the King County side.
Already a popular choice for many, the ferry route commute has a great deal to recommend it. Once you are on board the ferry, you have between a half hour (to Bainbridge or Kingston) and an hour (Bremerton.) (The ferry also goes from West Seattle to the Port Orchard area - Southworth - sometimes stopping at Vashon Island. Time is in the same range, depending on the stop.) That's right, there are FOUR disembarkation points in Kitsap, that connect directly to greater Seattle.
It's really very easy and quick to get where you want to go on the Kitsap side - and more to the point: the time is usually VERY similar to what one might spend driving on the metro freeways, commuting to King, Snohomish, and Pierce county suburbs.
Especially if you are taking the ferry on foot, cost often ends up less than for driving your own car on an East sound commute. In fact, the trip from the west side back to Seattle is free for foot and auto passengers (cars are charged fare each way, however.) Your auto insurance is less if you are putting fewer miles on it every year, and it will retain value better without high miles. The ferry option really starts to shine, when you add up all those savings!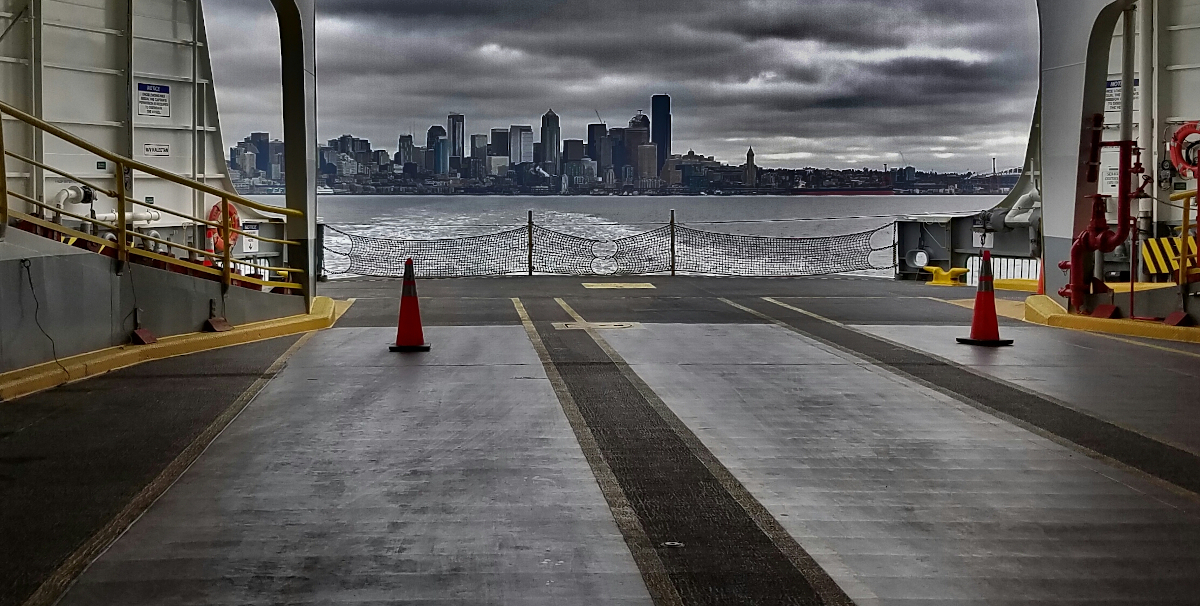 The trip itself can really be a pleasure. The protected Sound waters are usually quite smooth, it's rare to experience wave activity. The ferries offer wi-fi, cafeteria snacks, and wine and beer. A common sight on the evening ferries is neighbors and friends congregating on the dining deck, unwinding with a drink at the end of the work day - it has the feel of old time pub life, stopping in for a pint on the way home. Another popular way to use the ferry transit time: napping! Two activities you definitely can't indulge while stuck on I-405: napping, and a cold one.
The screaming value over here in Kitsap, however, is the housing market - the whole point to your ferry commute. Our median home price has been hovering around $375 - 400K, depending on the week (and whether or not you exclude the somewhat pricier Bainbridge Island homes.) That is easily half the current median price in Seattle of around $755K, according to Zillow at the time of this article. This translates very obviously into much more affordable outlay for those with mortgages. (Give today's inventory a look!)

We have wonderful schools, and a lifestyle free of the traffic, bustle, and congestion that goes with East Sound living. We are surrounded by unbelievable natural beauty - honestly, you can see why we are the local daytrip and getaway destination.
If you are thinking a Kitsap address to go with your Seattle job might be in your future, please give us a call at Dupuis Team. We are 100% open during the Stay at Home order thanks to some innovative listing, showing, and closing techniques, and we would love to give you a hand! We wish you smooth seas, as you're Kitsap-bound: