Weekly Kitsap Market Stats Have Gone Visual!
Posted by Dupuis Team on Friday, April 3, 2020 at 3:10 PM
By Dupuis Team / April 3, 2020
Comment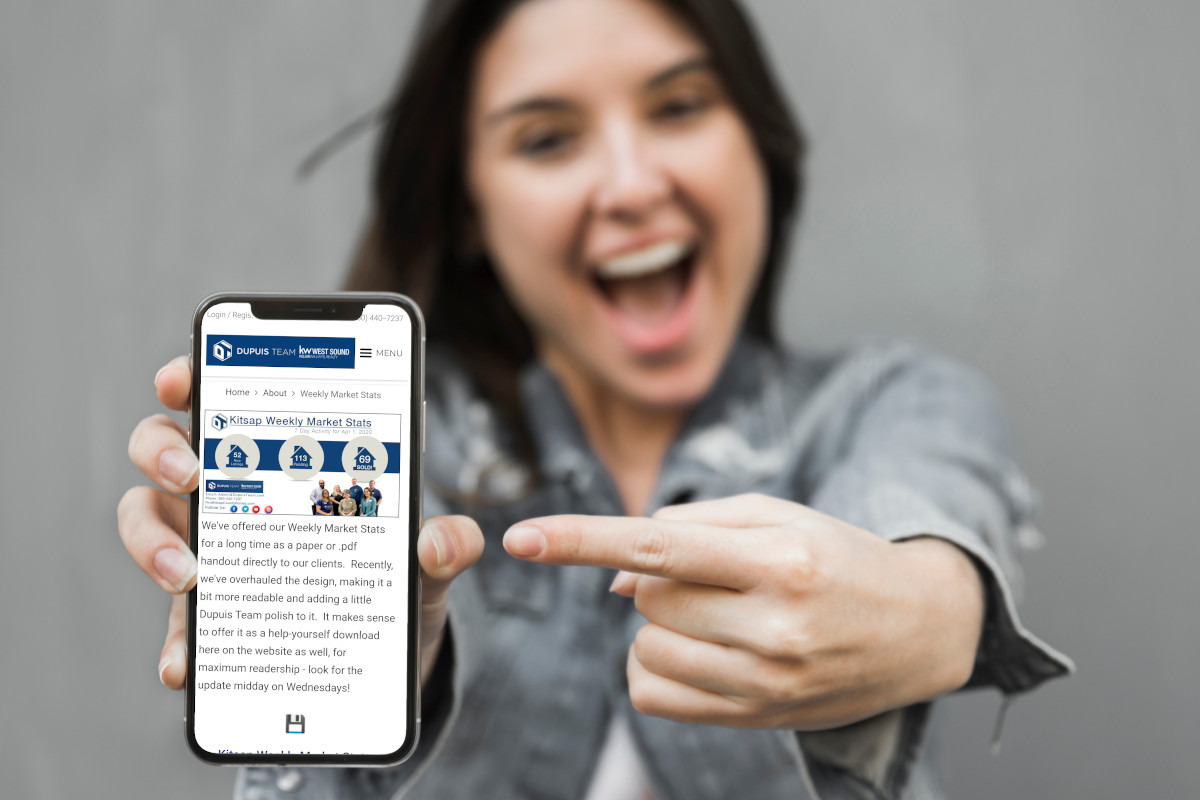 Starting this week, we are creating an infographic of the Kitsap Weekly Market Stats just for you - and we think it's a welcome addition! We've been revamping this offering, and recently gave the feature it's very own webpage - but now you'll find a great graphical data summary as well for a quick visual overview of the latest Kitsap market stats.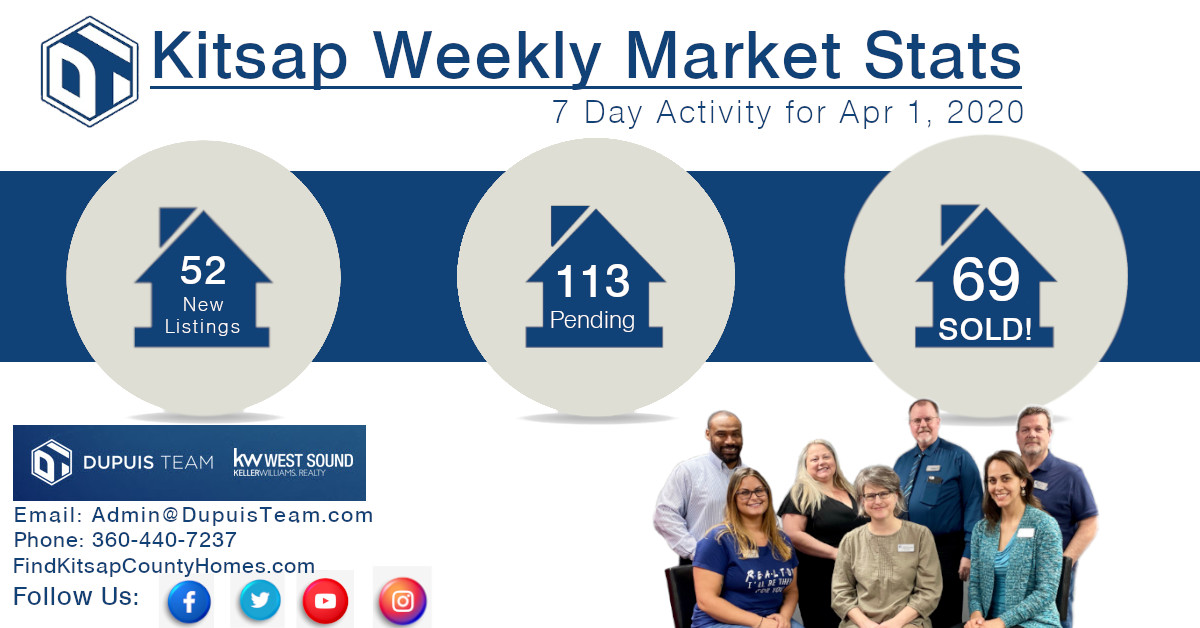 We think it's probably worth your time, as an interested Kitsap area buyer or seller, to get in the habit of downloading the longer-form .pdf each week, as you prepare to sell your home or conduct your housing search. It's always available up there in the menu navigation under "About," plus any of the team members can pass you a copy upon request. There are additional market numbers you'll want to get familiar with over time, in addition to the basic summary the infographic offers. That's up to each person of course; we each have a different use for (...and tolerance of!) stats in our daily lives - and this new format should prove a big, at-a-glance timesaver!
If we can help you translate these raw numbers into real-world real estate understanding for you, give us a ring - we are completely open for business right now, during this partial shutdown/stay at home order!