Tutorial: Using Online County Records to Assist Your House Search!
Posted by Admin Dupuis on Friday, February 7, 2020 at 11:45 AM
By Admin Dupuis / February 7, 2020
Comment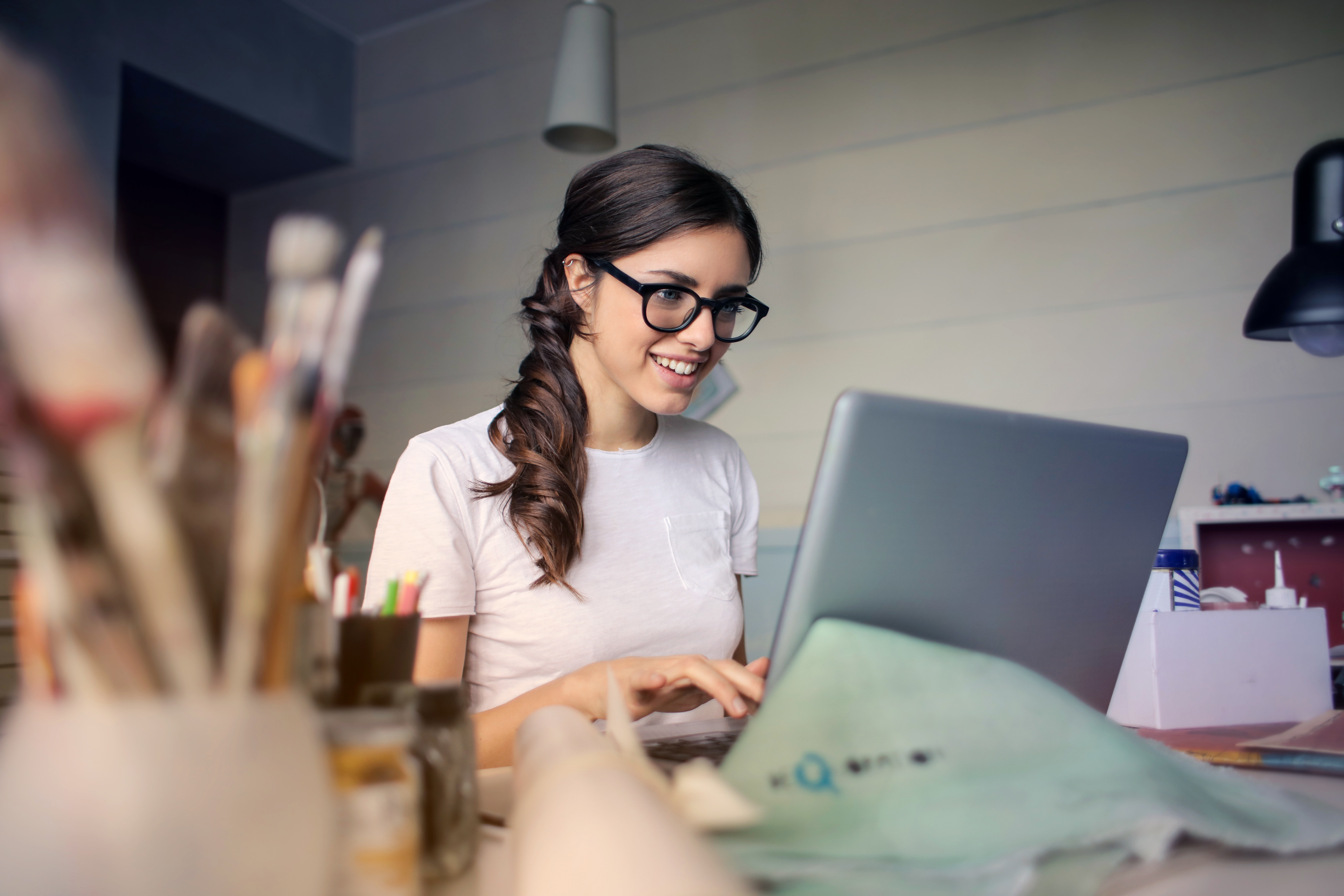 At this point in your search for a new home, you've probably become an expert searching online for listings that fit your needs. You've seen the great MLS search on our site of course (and our blog - thank you!), hopefully started following us on your favorite social media platform to catch all of our new listings (links are at the bottom of the page!) In a tight, low-inventory market like this, you'd be smart to put the word out among friends that you are looking - everything helps!
When you've narrowed down some likely properties, you probably want to know as much as possible - obviously you will book a showing with your realtor, and you'll get an inspection before closing. Did you know you can delve into the history of a property, thanks to county property records? Kitsap county. which we'll highlight in this article, maintains their county parcel search here. Adjoining counties Mason and Jefferson have similar searches; though we won't use them as examples in this article, they offer very similar functionality and results.
A quick word about parcel numbers: most conventional MLS type listings don't have them. You're going to have to do a little leg work to find the parcel number associated with the property you're interested in. It's not usually hard to connect the street address and parcel number, using the county website. You may find you need to employ a little Google Map Street View, compare it to the listing photos to make sure you have the right property, and then switch to map view and verify the location against the county map. It's definitely extra homework, but a well informed buyer is smart to look into everything! If you aren't sure exactly which parcel represents the your property of interest, just ask your real estate agent - they have access to extensive records on the properties listed, and can fetch the answer for you in a flash.
In Kitsap county, you can search two ways: conventionally, entering parcel numbers or street address into a box and hitting ENTER; or you can explore a map marked with parcel lines, until you find the property you're interested in. If a parcel has two addresses, it is likely a multifamily unit. In this area, they typically have a single owner.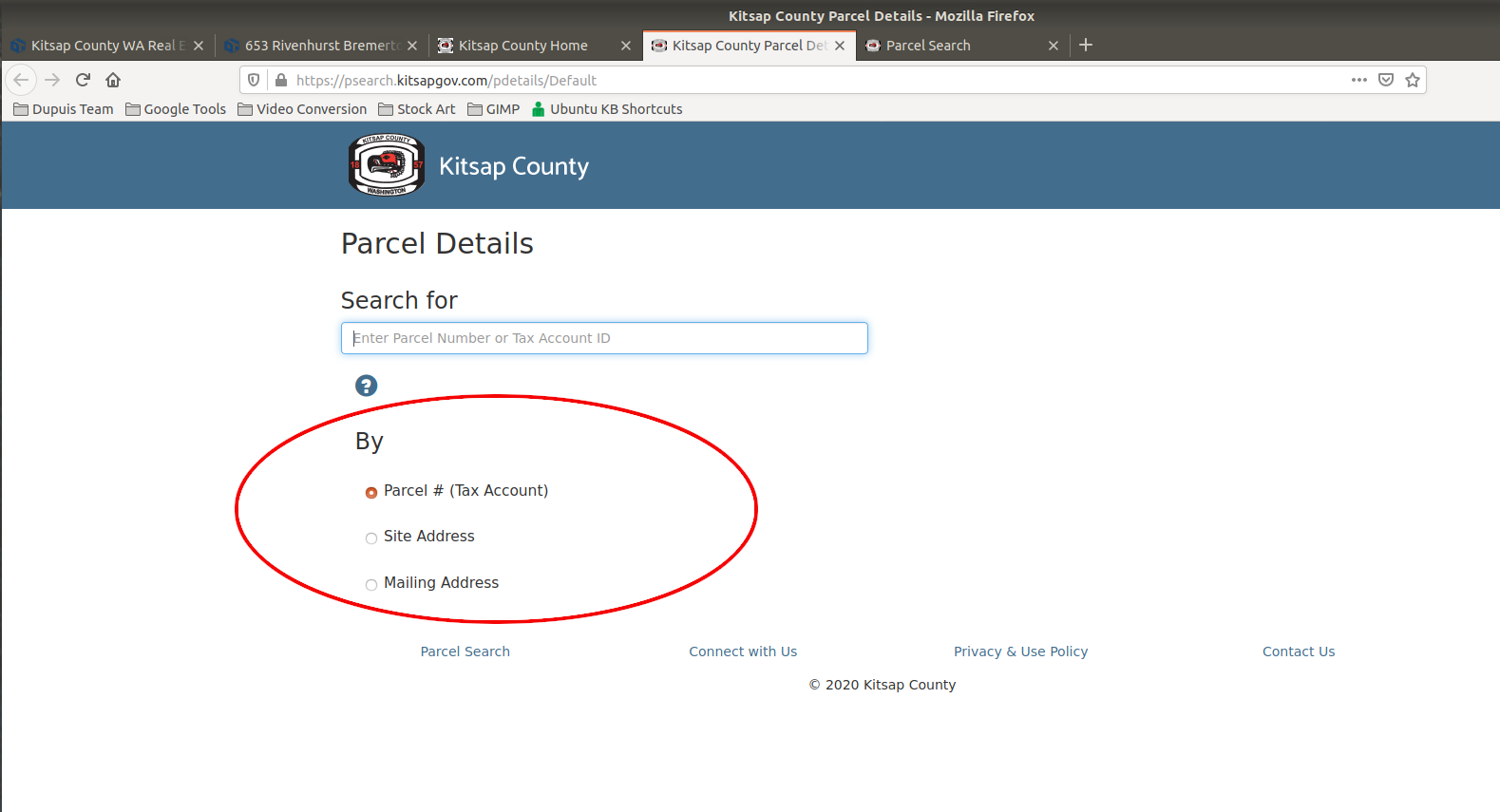 The conventional search, pictured above, works whether you know the parcel number or street address. It yields a very easy to work with interface. Once you've located the right parcel, you have a summary page with the current owner, property classification, and more. The real meat is in the "Details" drop down box. You can see: Legal Lot Description; Improvements, Photos or Sketches, Sales History; Splits/Mergers with adjacent properties; Assessed Tax Value/tax history; Tax, Levy, & Assessment, which is a summary of how the assessed taxes were dispersed by the county (very interesting, especially if you are new to an area!); Receipts, which shows the record of tax payments on the property; Well & Septic records, if the property has either (and that results page will link you to Kitsap Public Health records for the property); and finally, a full list of Voting District, which includes links to every associated elected office and school district.

Wow, way more info that you ever knew about your old rental, right? This information can paint a picture of a property's history in a way that you won't see in a standard MLS listing.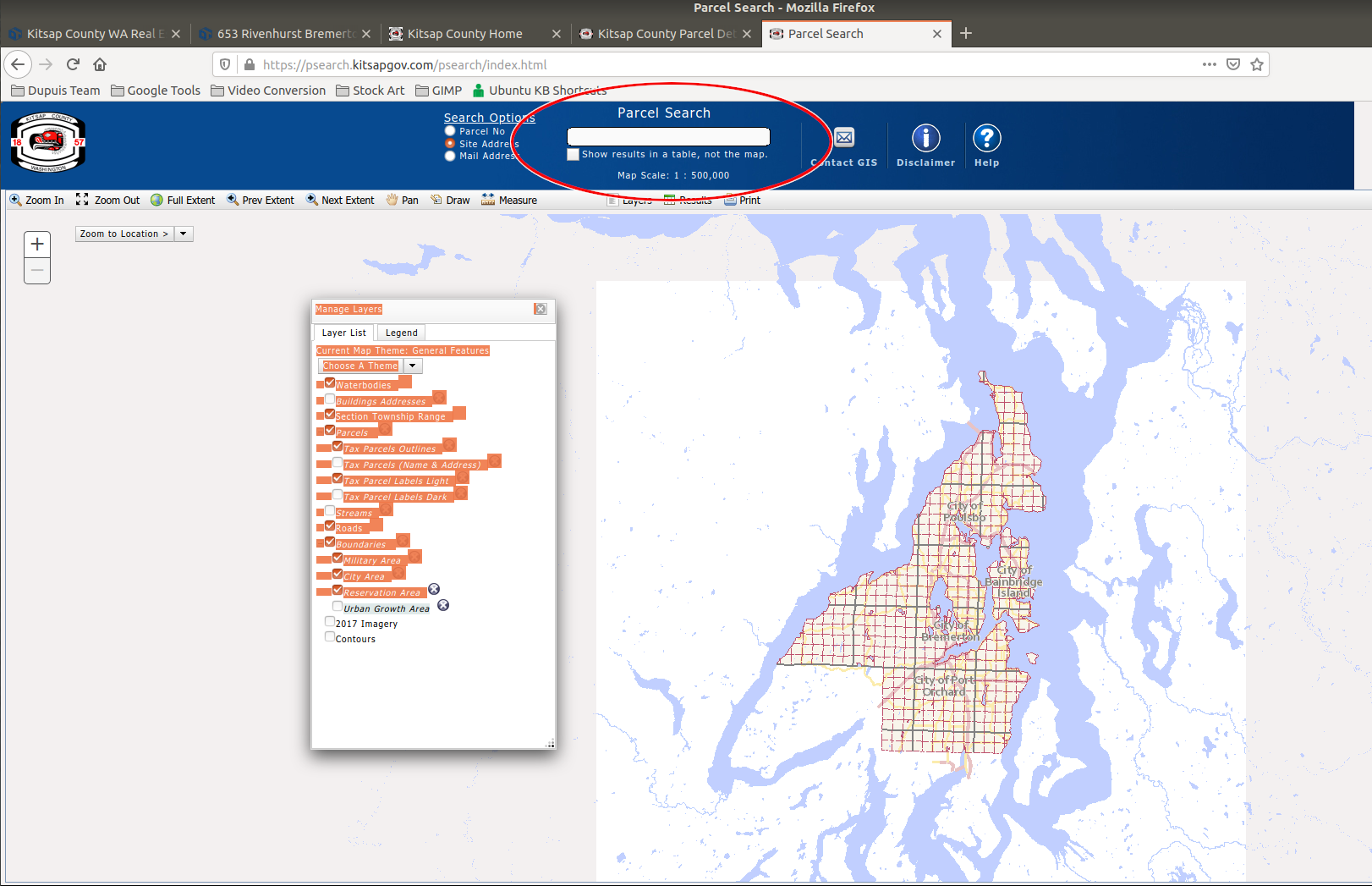 Moving on to the map-based parcel search (pictured above,) you'll find a familiar zoom in/zoom out mapping functionality. Note that you can also use parcel number or address at the top of the page on the map search. Clicking on a parcel will yield up the general summary of the owner, with the aforementioned "Details" links listed beneath. The interface is necessarily a bit more cramped, but if you need to move around on the map or perhaps compare adjacent properties, this map search is the way to go - and those links open up to identical results as the previous conventional search, so no complaints there about the interface.
Speaking of adjacent properties, do give them a look! It can be instructive to know how often properties in a neighborhood have been turning over, if they are generally owned by people who keep up with their taxes, and so on. You'll be able to trace the rise and fall of property values in the area, too. It lets you know a bit about your possible future neighbors now, before you've gone and closed on a purchase like a house. Hopefully, you'll be pleased at what you discover - and if not, it will let you add that to the factors you weigh when bidding on a property.
A brief note about how much information is available to the public: if this is your first home purchase, it may surprise you to see all of these detailed records about strangers, when you've been accustomed to fairly private lease records as a renter. It's good to know NOW what level of transparency is available to public search. If you are concerned about this, speak to your real estate agent. She or he can refer you to a real estate attorney, who can help you put more privacy into place for your purchase. While most people don't need to do this, we have plenty of clients for whom it is a concern, for a wide variety of reasons - so don't hesitate to speak up.