Thriving in the Kitsap Area: Rainy Day Survival Kit!
Posted by Admin Dupuis on Wednesday, January 29, 2020 at 10:30 AM
By Admin Dupuis / January 29, 2020
Comment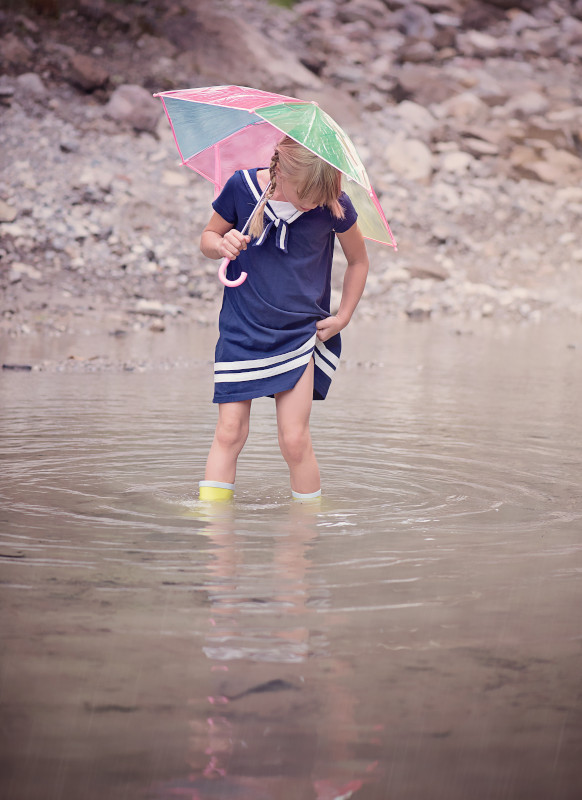 While Kitsap is home to glorious summers and very little snow, we can be a little soggy in the late fall through early spring . . . it's true. It's the source of our year round greenery and plentiful lakes and rivers, but about this time of the year, it can start to feel like we are swimming rather than walking about.
Longtime residents find it to just be part of the rhythm of our seasons, but sometimes newcomers struggle with the rain - particularly as it comes during the darker part of the year. (The Pacific Northwest lies at a significantly higher latitude than the northeastern United States, so experiences more extreme sunlight differences from summer to winter.) We all have some tricks up our sleeves to make sure we keep thriving - and if you are settling in for the first time, Dupuis Team wants to make sure you are equipped to join our ranks!
First of all, you will want to make sure you and your family all have good rain gear - particularly, good rain parkas. If you plan to do a lot of hiking through the rainy season (and many of us do!) consider rain pants as well. Your rain gear needs to fit well over warmer layers, like a base layer followed by a fleece layer - it may make sense to size up. Rain gear is something about which we locals don't try pinch pennies: get a good brand from the start. It will last you years, though. Suggested brands (though far from comprehensive) include Columbia, REI, North Face, Patagonia, Mountain Hard Wear, and Marmot. It can be frustrating to buy pricier stuff for growing kids, only to have to do it again the next year - so consider hand me downs and look for clothing swaps. Try to avoid putting the kiddos in cheap rain gear though - it won't improve their experience of Kitsap, for sure (and happy kids = happier parents!)
Dressing in layers, as mentioned above, is key. We can usually be found in three layers this time of year: base layer, insulative layer, and weatherproof layer. Individual tastes will dictate how you manage the first two, however something stretchy and fitted is popular as a baselayer, followed by something lofted - fleece, down vest, etc.
After you've made sure you're warm and will stay dry up above, consider your feet. We are well known for our (perhaps questionable) propensity for wearing socks under sandals in the Pacific Northwest, but the fondness for those warm socks is pretty smart. We like wool or wool blend socks (try Smartwool or Darn Tough to start) under something that will stay dry - waterproof hiking boots, actual rainboots, and so on. Thankfully, there are a huge number of brands to pick amongst these days: Kamik, Hunter, Ugg, Sperry . . . what you like is really a matter of individual taste. Find something well rated that makes your feet happy so you'll actually wear them!
Once you're outfitted, you can face the weather with minimal discomfort, and that will make a HUGE difference, believe us: when you arrive somewhere cold and soaked, you're miserable. If you are already warm and dry underneath, you can simply carry on with your day.
Pacific Northwest types are known for their love of coffee - Starbucks started here of course, and it can seem like you can't drive three blocks without seeing a drive through espresso stand! Whether we are drive through regulars or bring a thermos from home, many of us cope with the damp and chill by toting a warm drink around - it really does help to have something nice to sip on as you go about your daily responsibilities, and offers a bit of cheer.
It can be very, very tempting to sort of slide into "hibernation" mode this time of year: lots of takeout pizza and Netflix, right? While a cozy night in is surely soul soothing in its own right, it's important to remember to stay active this time of year too. You can still hike, even when it's a little soggy out! We have a number of gyms and pools that offer really great rates. Be extra mindful of taking the stairs this time of year. Many people find that they do well with a treadmill or similar at home, as a part of their Thriving in the Rain whole-self care.
Finally, Kitsap is not the most walkable region, compared to dense metro areas like New York. We do have a busy public transit system, but most of us end up needing to drive a lot. In this area, you will want to make sure that you always have good all-season tires on your vehicle, with lots of tread left. You don't want to let the tires get bald, and risk hydroplaning on wet roads and puddles that were deeper than they looked! Keep your vehicle safe, and it will make all the difference in your outlook on get around Kitsap in the soggy months.
Remember that we do get a fantastic payoff for this time frame: glorious summer weather, surrounded by lush green forest, woods, and meadows. Hang in there if this part isn't your favorite! Do you have another good Rainy Season coping method? Let us know!
As a final note, many of us start to feel a bit sleepy and blue with the diminished light in the fall - Seasonal Affective Disorder is real! If you've never lived this far north before, you might be surprised when it hits. If you feel impacted, please speak to your doctor about healthy strategies to combat it. There is no need to suffer these days, and so many whole-body therapeutic ways to feel better with S.A.D. Keeping on top of your symptoms will make a huge difference in your year to year sense of thriving in Kitsap - and we want all of our Dupuis Team clients to feel their best!