Thinking About Backyard Chickens in Kitsap?
Posted by Dupuis Team on Thursday, October 7, 2021 at 4:15 PM
By Dupuis Team / October 7, 2021
Comment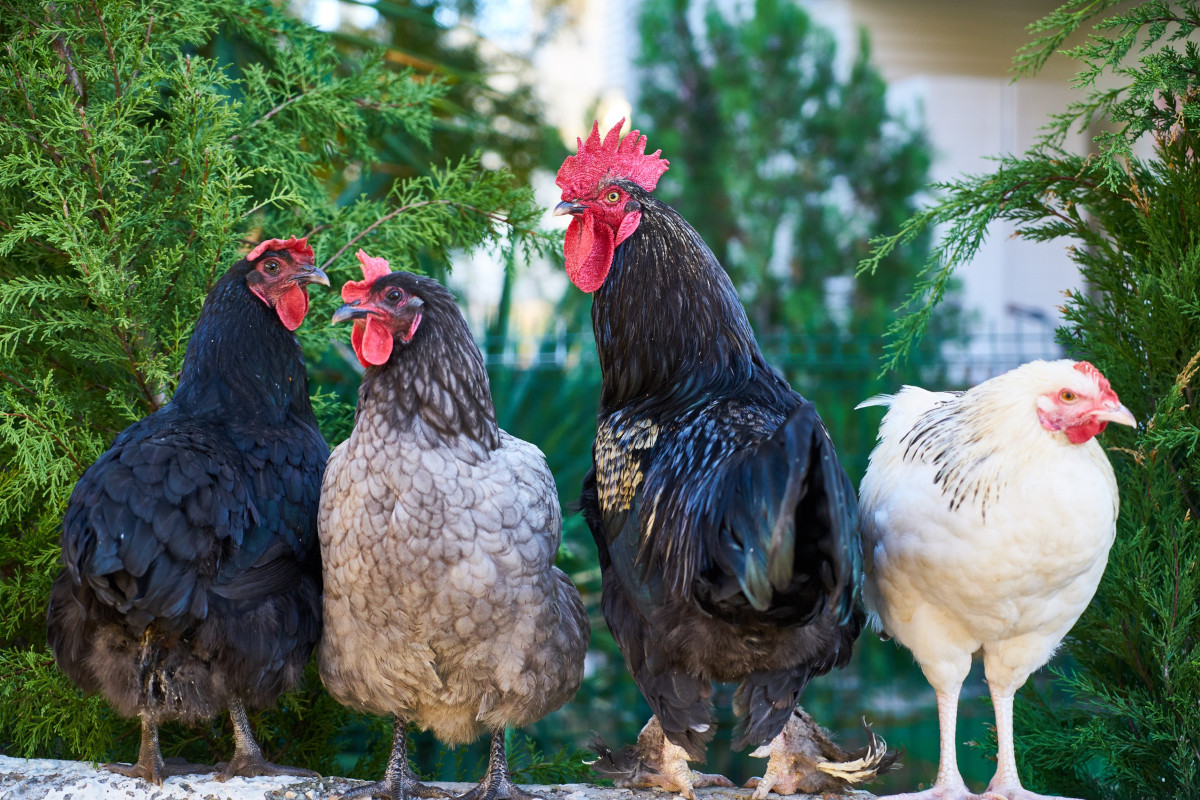 Surprising the entire team, we've discovered that a blog article published here with the most hits has been - something we wrote about Backyard Chickens last year. It really tickles us for a number of reasons, chief among them being that it means so many people really want to dig in and make Kitsap HOME. You can't think about chicken keeping if your life is in transition and flux, for sure. It's a sign of a settled home, if you have the time and attention for something like that. We thought we'd dive a little deeper with a followup article, including a few takes from a team member actively keeping chickens.
Many of us enjoyed the Manette Edible Garden tour this year, something that runs every other year (but was wisely skipped last year, while we were all still figuring out COVID safety.) It was evident that many of the gardeners utilize chickens in their edible garden cycle - as a source of rich, compostable manure, to help with pest control, and to scratch and till the beds when a crop is spent.
Additionally, young hens will obviously supply your backyard homestead with fresh eggs - a real boon to one's table. The number of eggs a hen will lay varies a lot by breed, but on average you can count on about 4-5 eggs/week from each bird during the warmer months. When the days turn darker, they will begin to lay less and less, often stopping altogether through the coldest months. It's possible to keep them laying with artificial light in the henhouse to "extend" their days, but that is up to each chicken keeper. (Or chicken tender - get it?) That will necessitate a more complex coop.
Chickens only lay for a couple years, but if well cared for, they can live for a good decade. You should plan to continue looking after older chickens, or have a plan for slaughter. Older chickens have very tough meat, and are only good for soup (although great for that.) Indeed, you should know someone who can do this for you humanely from the outset, in case you have a hen that is attacked or takes ill.
A closer read of the regulations for the City of Bremerton indicates that slaughtering chickens is not allowed. It is not clear whether they mean that licensed chickens cannot be slaughtered and must live out their natural lives (reinforcing a climate where they are considered pets like other licensed animals, a fair way to distinguish) or if they simply are barring slaughter on City of Bremerton properties. You'll want to ask, if this applies to you. There is an active Kitsap Backyard Poultry group on Facebook that is quite active, as well as several groups that service the wider region at large. These groups are a great addition to the resources listed in last year's article.
If you find that Kitsap living sounds wonderful but the chicken restrictictions worry you, consider looking to bordering Mason or Jefferson county. The more rural nature of these areas are still very close to Kitsap resources, offer reasonable commute times depending on where you work, and may have a property that is more to your liking.
Your best bet is to work with a Dupuis Team buyer's agent who knows exactly what you're looking for, chicken coop and all. We have placed several clients on chicken friendly properties in just the last several months. If you've been a chicken owner and want to list that property, we can help with suggestions for that too - an existing coop can be a real draw for the right buyer! Give us a call today and we'll help you realize the backyard chicken flock of your dreams.