The Plain Truth About Buying a Pre-foreclosure
Posted by Dupuis Team on Thursday, October 8, 2020 at 11:45 AM
By Dupuis Team / October 8, 2020
Comment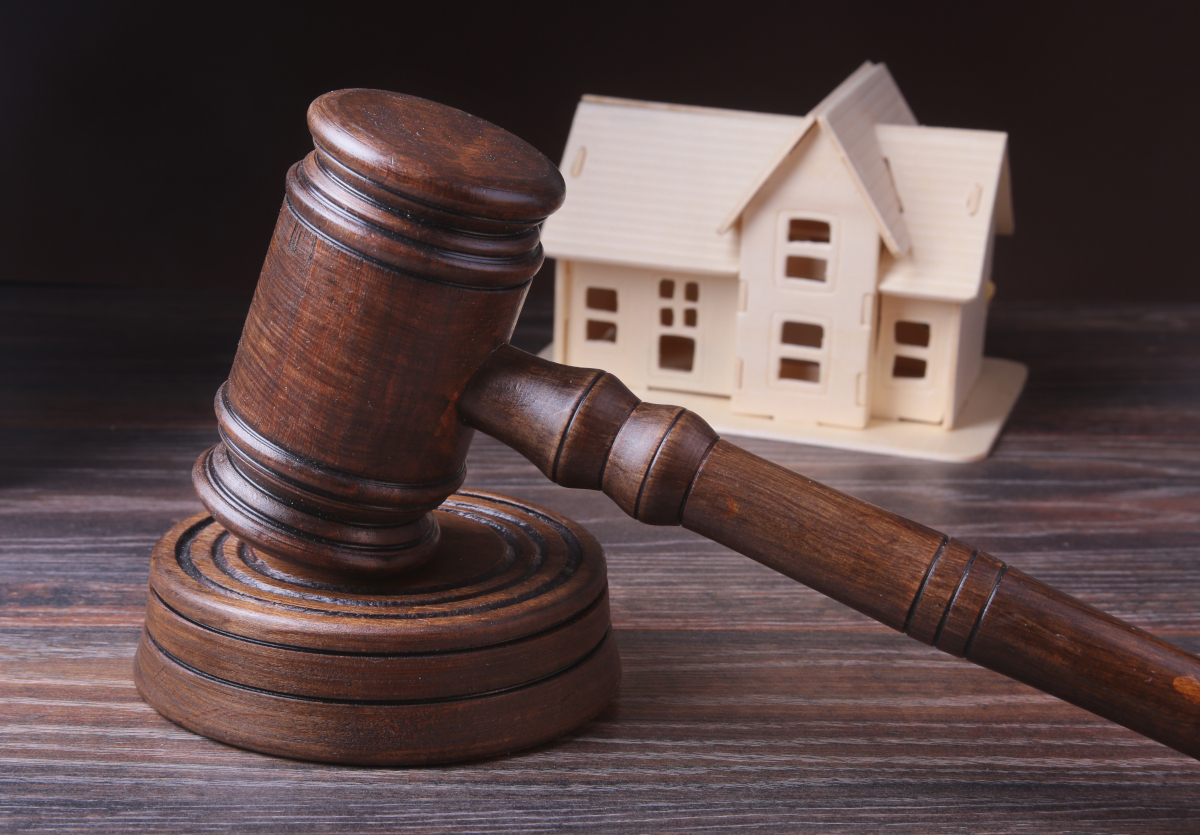 It's possible these days to see listings of properties that are in a "pre-foreclosure" state. You can find them yourself searching a county parcel site, or using a tool like Zillow, which will show you local pre-foreclosure sites with a search. We get a lot of calls at Dupuis Team regarding these sorts of properties - and yes, it does occasionally lead to a purchase for the client. However, it's a tricky road - so we wanted to take some time and do a little teaching about the process, before you decide it's right for you.
First of all, what does the term even mean? "Foreclosure" itself means that property has been returned to the lender or tax collecting body, and is likely going to be sold in that state - it's fairly unambiguous. "Pre-foreclosure" is much more nebulous. It usually implies an owner has fallen behind on taxes or mortgage payments, but the law allows people time to catch up on those, so homes may be in pre-foreclosure for a long while, or at different stages along there. Once all of their chances to catch up have elapsed, there still can be a lengthy period of eviction. The property may be subject to poor upkeep or abuse during these phases too, as people coping with financial turmoil often do not have the resources to address these concerns. When you see a property merely listed as "pre-foreclosure" - the current owners may in reality not be departing for months yet (or at all, if they catch up with the overdue state of things) and that may not fit your own home buying timeline.
Your county parcel information site will give you an idea of how far behind a property might be, if the issue is taxes. Mortgage records are more private, and harder to gauge. Because a site like Zillow is pulling data from so many separately kept record sites, it's a fair guess that the homes listed in Pre-foreclosure are not entirely current - you really MUST do this bit of sleuthing on your own, to determine the factual state of the property.
Next, drive by and see if the property is in the sort of condition you have in mind - bearing in mind that the current owners very well may still live there, so don't be intrusive. Simply drive by sedately, and take a look at the property, and neighborhood.
We can't stress enough that this is not a property currently for sale, so we caution people to be very careful - don't get your heart set on something that belongs to someone else still. Very often, these people may still be working hard to resolve their issues - or may even be in denial about how much trouble they are in, and how far underwater they are financially. It's a common and understandable state, especially in frazzled economic times. These sorts of owners are not going to be receptive to approaches, and you're going to have to wait and see if the property falls into regular foreclosure.
All of that caution said, sometimes selling the property is exactly what the financially stressed owner needs to do, and it may be worth reaching out. This is where your buyer's agent is very useful. They have experience with these sorts of "distressed" property sales, and know how to not put a foot wrong. They will advise you about balances owed that you'll need to take into account if you make an offer on the property - it has to have a clean slate with the prior lenders and tax agencies, before you get to take it on. Your agent may be able to arrange for a closer inspection of the property at this point.
In a best case scenario, a sale will commence, and the property will go under contract, solving a problems for many people in the process perhaps. However, it's not the only solution a financially stressed owner has at their disposal, and they are certainly under no obligation to decide in favor of your offer, any more than an offer you'll make on any property. This remains a BUSINESS deal, and cannot be looked at as a favor of any type.
We understand the allure, because the properties often appear with real estate photos from a time when they were previously listed for sale, and with values reflecting their distressed financial state or even prior sale price - and those may be inappropriately low. It can even be hard to distinguish these listings from genuinely foreclosed properties, or conventional real estate sales simply due to the way the pre-foreclosures are presented. You'll need to read carefully, no matter the property listing you find that catches your eye.
Recently, Dupuis Team founder Stephanie Dupuis devoted two weeks of our regular Feature Weekly Videos to the subject of Pre-foreclosure sales, and the series is worth a listen, if you find yourself interested in this sort of sale.
If you are interested in buying a Kitsap property, be it conventional or otherwise, please give us a call today at Dupuis Team! We have extensive experience in this area, and with a huge variety of sale types - and we look forward to hearing exactly what you have in mind, and what your own unique needs may be.