Should YOU Sell Your Home in Kitsap THIS Winter?
Posted by Dupuis Team on Thursday, December 2, 2021 at 4:00 PM
By Dupuis Team / December 2, 2021
Comment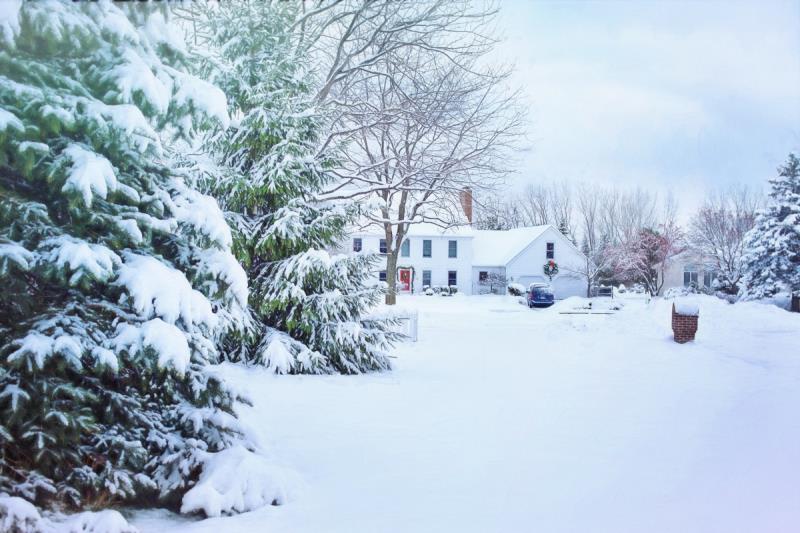 Let's just jump to the summary: YES! Kitsap's Market remains - for now - a "seller's market." We define that as a consistent market sales condition, where the average week to week (closing) sales prices compared to the listing price, is above 100%. That's been our status here in Kitsap for a couple years now - since well before the crazed conditions COVID presented.
However, we are seeing a few things that we think may signal a change. The rocketing median sales prices we were seeing are experiencing a leveling off in recent weeks. While you'd expect to see some of that every year as we move out of the high sales volume seasons of spring and summer, it bears notice nonetheless.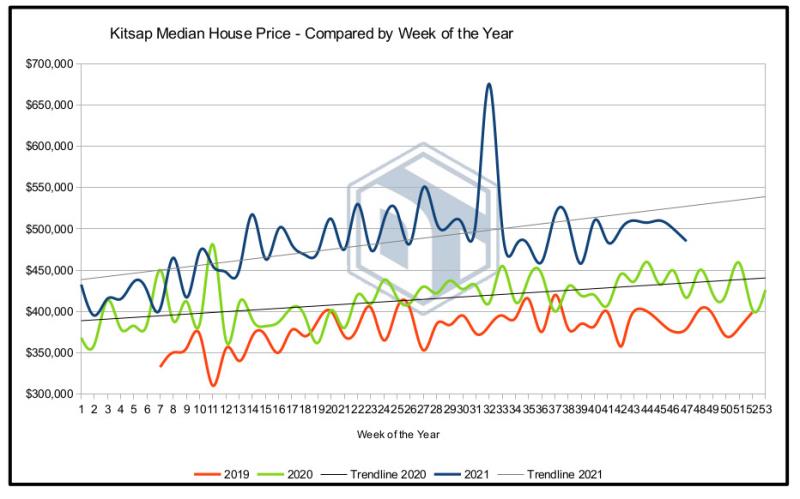 Another item that should be making people sit up and take notice is the average Consecutive Days on Market, a figure that tracks how long on average Kitsap properties remain on the MLS, from their listing day until the property has an accepted offer and goes "pending." During the past many months, this number has been incredibly short - into the single digits sometimes. (And in reality, among those properties with the highest demand like family homes and fixer-uppers, we saw CDOM numbers of merely a couple days. Harder to sell niche properties balance out those numbers sometimes.) (For more details on the Kitsap Housing Market, follow our YouTube channel for weekly updates, or this page on our site.)
We have heard some worries from some clients that they've missed the peak. While that is always going to be true for all but a few people who time things exactly right, we want to remind you that your home has also been serving its primary function until you sell: giving you and your loved ones shelter! Sure, we hope for a profit when selling - and why not the most you can get? But if you miss a "peak" in your sales market, you can at least be CLOSE.
So why should you sell this winter?
Because you are ready to sell, for reasons that matter to YOU: you wish to trade for a different size home, or one in a preferred location, or another "project" home because that's your DIY jam, or because you are leaving the area altogether. This is really the very most important thing. If you are NOT ready, then don't sell.
Because buyers in winter, though technically fewer, are almost always VERY serious. They want a place to move into, and soon. They have their financial ducks in a row, and will see that the property closes smoothly. It's not a season in which we see giddy people submitting wild bids and then getting cold feet (and we're sorry to say that we saw some of that this past "hot" sales year.)
Because with listings experiencing a dropoff, your listing will stand out in its category. You'll get plenty of attention from your serious buyers.
Your buyers can be assured that you aren't hiding any seasonal issues with your house. (This is the reverse thing we tell our buyer clients about fall and winter house hunting: at least we'll know if the roof leaks! You can't tell in the summer.) This isn't a small thing, among principled sellers!
Median sales prices - and in turn, what you can realistically list your home for - are still really good! We are seeing the gap between asking price and those "over asking" offers close up, sure. But you will still be pleased with what you can list for currently.
Unsure what your home is worth, and if you're even in a position financially to sell? Give us a ring at Dupuis Team today, and we'll help you come to a decision. We will give you a FREE Comparative Market Analysis any time, and that might give you a better idea.
We do think that if you've been going back and forth on whether to sell, you should really consider selling now, this winter. We would be very pleased to help you bring your property to the Kitsap market.