Relocating to the Kitsap Area? Time for a Road Trip!
Posted by Admin Dupuis Team on Monday, January 27, 2020 at 10:30 AM
By Admin Dupuis Team / January 27, 2020
Comment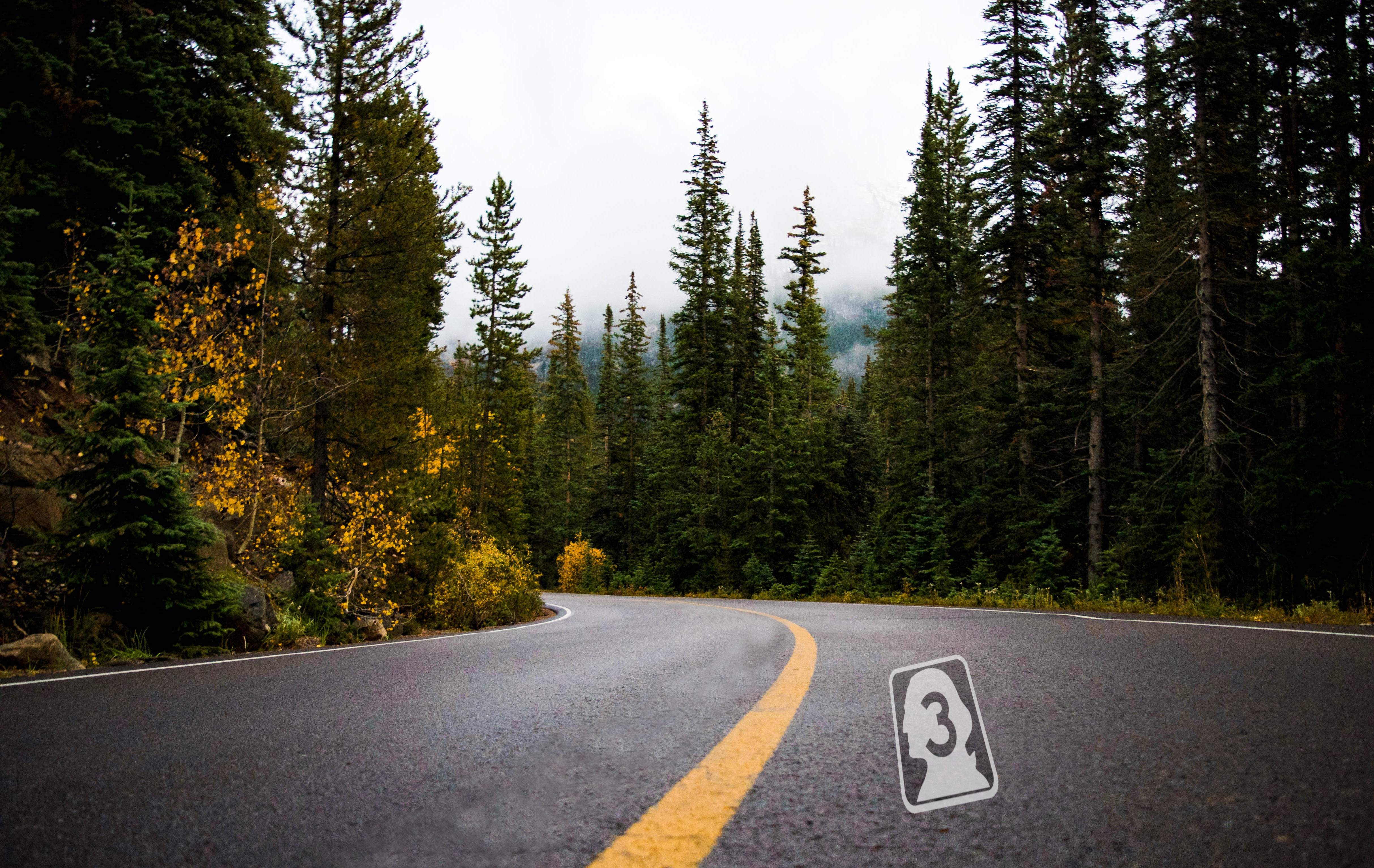 Even with the wonderful digital tools at your fingertips these days, it can feel unsettling to buy a home in an area you've never visited. You might be able to picture your couch in that cute listing you fancy . . . but you can't actually picture yourself putting down roots in your new community. If you see a relocation to Kitsap in your future, consider visiting us first! You can tour the whole are in a weekend, and leave plenty of time to drop in a couple open houses, or even meet with your new realtor from Dupuis Team.
Getting here is a simple matter, thanks to our proximity to Seattle. You can fly into Sea-Tac airport, if you're coming from some distance. Grab a rental car, and hop on the ferry right in downtown Seattle. One relaxing ferry excursion later, you're in either Bremerton or Bainbridge - both excellent places from which to start your visit. If you'd rather drive to Kitsap in the first place, we would also suggest the ferry route - you get a nice relaxing hour to really view Puget Sound up close, and see the view of the Kitsap area from the water. For ferry schedules, check their website, or (the way most locals do it) get the WsDot app for your smartphone.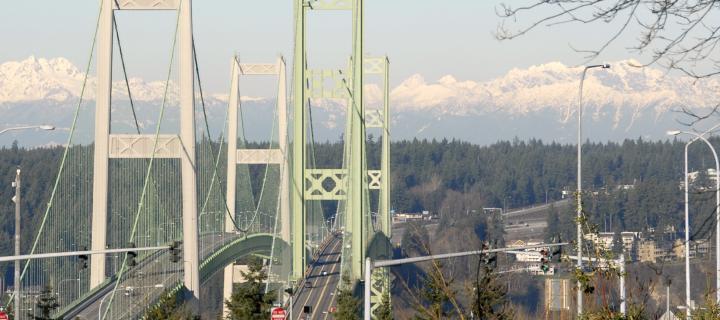 It's quite possible to drive all the way here, though! You can drive to Tacoma, hit Route 16 West, and drive over the iconic Narrows Bridge. Additionally, especially if you are approaching from the south, you might like to drive through Olympia, join Rte 101 West, and then drive up Rte 3 North from Shelton. This is one of the more scenic ways to approach the area by road, and gives you the opportunity to visit the Hood Canal area on the way to Kitsap. This area gets into full swing in the summer, and offers several state parks and assorted festivals focusing on the arts, outdoors, and locavore food interests. If you have a day to layover, consider the lovely Alderbrook resort for a true Pacific Northwest style experience.
However you arrive in Kitsap, you'll want somewhere to stay. The area is home to myriad bed and breakfast style accommodations in a wide range of budget - your best resource is a combination of Yelp, TripAdvisor, and AirBnB. The area (especially Bremerton and Silverdale) offers many chain hotel accommodations too, if that is your preference.
Once you've worked up an appetite, you'll find choices to fit any budget. On the higher end, we can recommend Anthony's in downtown Bremerton, which specializes in modern surf and turf style dining, with waterfront views. For a fun brunch, try Hi-Lo's 15th Street Cafe in West Bremerton. You'll find it full of locals and homestyle cooking. The area offers a thriving brew pub scene, a host of sports bars, wineries, local distilleries that offer tastings, and even a few whiskey bars.

Your best resource for day drives around Kitsap will be Places to Go, from the VisitKitsap website. They offer driving tours, stops along the way, and more.
To preview neighborhoods where you might like to live, utilize our very own website - on the sidebar to the right, you'll notice "Featured Communities." This is a very good breakdown of areas you'll want to visit. The Community Guide page has a few more areas detailed - you'll want to visit each, no doubt! Pick out a few likely listings in your price range, and give them a drive-by. You'll be able to get a good feel for each neighborhood, distance to shopping and potential daily commutes. Consider actually driving the commute during work hours, if you happen to visit during the week.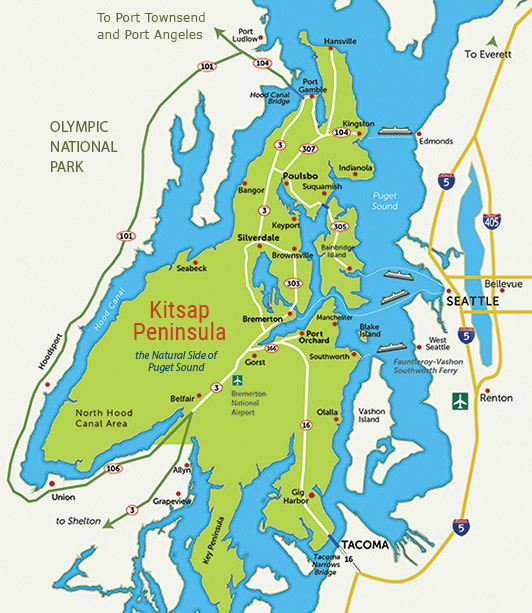 There have been several good travelogues for the surrounding Olympic Pennisula, parts of which stop through Kitsap (and give you suggestions for extending your trip to this area!) We can recommend The Ultimate 3-Day Olympic Peninsula Road Trip Guide and 11+ Places To See On The Olympic Peninsula That Will Convince You To Move To Washington.

Finally, please arrange a meetup with a DupuisTeam realtor. We'd love to get to know you, even if you're still in the Just Looking phase. We can help talk over the pros and cons of each area, and are always happy to point out more sights you shouldn't miss on your visit. We look forward to hearing from you today!