Preparing to sell your #Kitsap Home? Check out our easy guide . . .
Posted by Dupuis Team on Thursday, September 24, 2020 at 4:15 PM
By Dupuis Team / September 24, 2020
Comment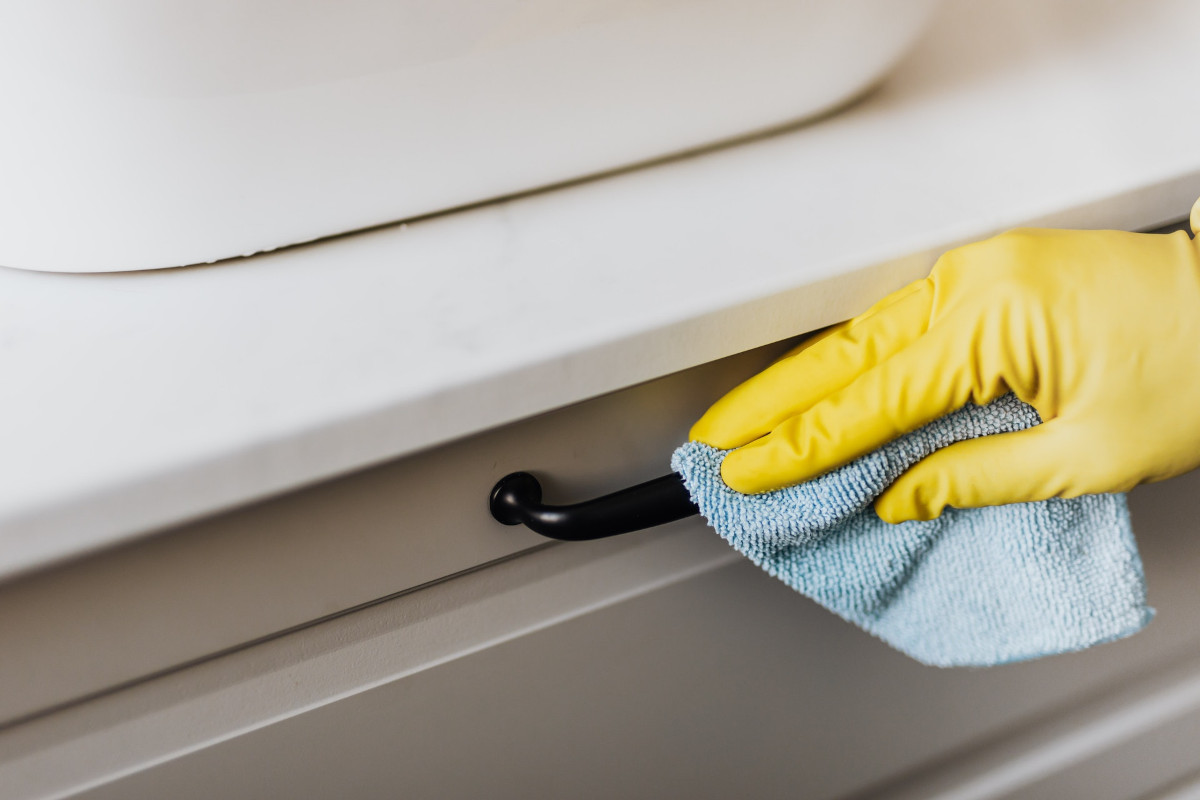 Congrats, you've decided it's time to sell your home! Maybe your family size or shape is changing, maybe your finances have shifted, or maybe you just want a new view out the front door - all good reasons! We are experts in listing homes for sale right here in #Kitsap, to help you get the most money for your home, in the least time possible. (Did you know you should be asking your potential listing agents a few more questions than that? Check out our latest video on the subject!)
So, what comes after the decision to move forward? Lots of things, but it's all manageable if you take small bites, and ask for help when you need it. In fact, you could probably hire out most of it - might be something to consider, especially if you look at it as just a small slice of your profit due at closing. We think of it as basically four steps: declutter, clean, repair, LIST!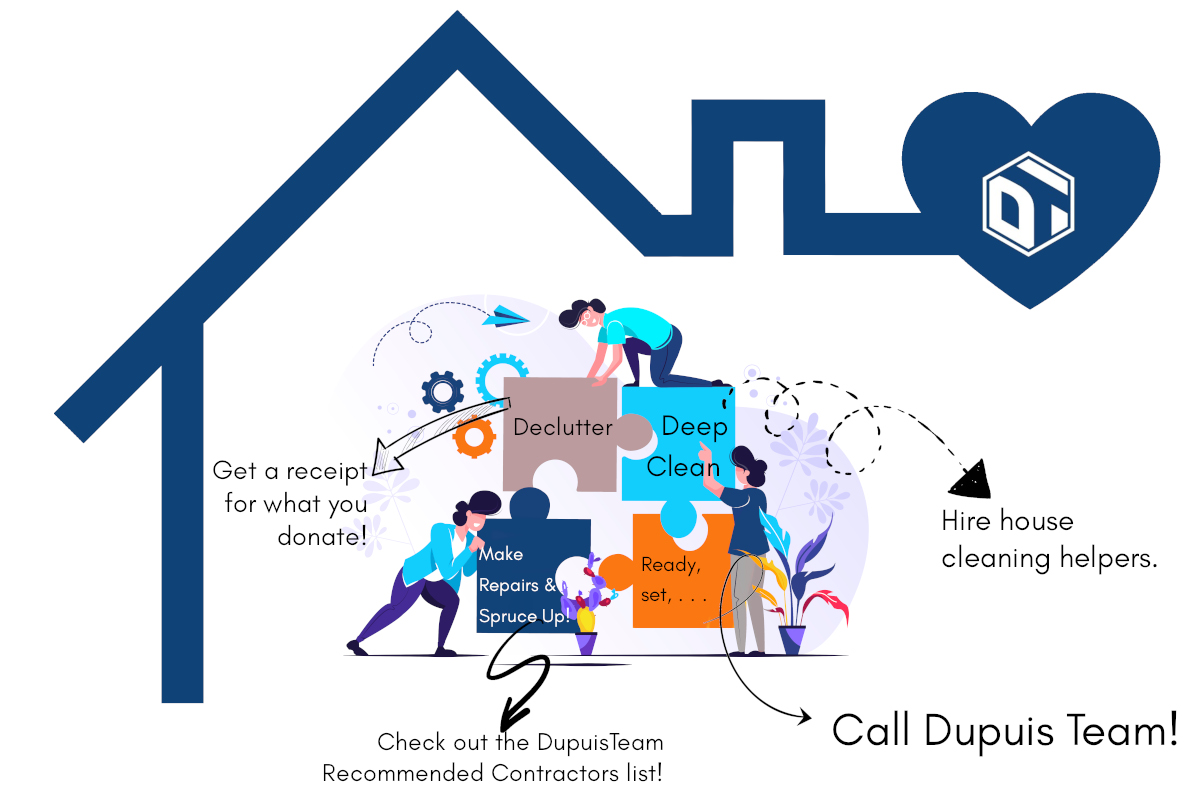 Step One: Decluttering can be hard, but you're facing it for a move regardless, right? Every extra bit you can donate, store, or toss will make your home seem that much more poised and polished, and show off the property to its best advantage. This Apartment Therapy article has some great decluttering tips. If you're hung up on this stage, ABSOLUTELY get some help. There are wonderful professional organizers who will help you with the hard decisions here. We understand, this step is often truly the hardest for all of us.
Step Two: Cleaning. Ugh, right? This has to be nearly everyone's least favorite, since we do it All. The. Time in our regular, non-getting-ready-to-sell lives too. Unless you are hit with a burst of energy here, don't give it a second thought - get a pro cleaner in and feel good about that. You can find some listed on our Recommended Contractors lists, if you don't already have a favorite. For some extra and unusual tips, try these 30 Cleaning Hacks from the Kitchn blog.
Step Three: Repair. Got a list of little weird broken things around the house that you've learned to live with? Your buyer won't want to - get them fixed. The house will show THAT much more polished for it, and you won't believe you didn't treat yourself to a working hallway light (or whatever) this whole time. (Psst, don't do that to Next House You - you're worth a fixed up place to live!) Give our Recommended Contractors a look-over, to find exactly what you need, if you're not the DIY type.
Step Four: Ahhh, your side of things is pretty much done! This is the part where all you have to do is call Dupuis Team, and we take the reins! We'll organize staging if you need it, photos, videos, create the marketing plan, and get the house listed - and before you know it, we'll bring you a stack of healthy offers, and you'll be under contract.
We look forward to hearing from you today! The #Kitsap market remains a smoking hot seller's market, and inventory is low, low, low - your place in the market has never been better! Give us a ring at Dupuis Team today, and we'll be happy to discuss your real estate particulars, and give you our best advice on your next move.
On our way out today, here's a few more articles with assorted tips on preparing to sell your home: