Natural Attractions of Kitsap
Posted by Admin Dupuis on Friday, December 13, 2019 at 8:30 PM
By Admin Dupuis / December 13, 2019
Comment
One of the biggest benefits to life in West Puget Sound is undoubtedly the sheer magnitude of natural beauty surrounding us wherever we go - forests, farmlands, trails, beaches, streams, lakes, community parks. Our mild year round climate means we never have to wait to enjoy our favorite outdoor activities. It really is an outdoor enthusiast's dream, right out our own front doors.
One such nearby, local favorite is Illahee Preserve, a forested area right in the middle of urban life.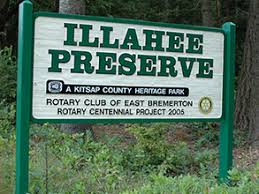 Illahee Preserve Heritage Park is a local treasure, with picnic areas and trails right in the midst of urban life. A recent Kitsap Sun article details the good news that they are going to be expanding the preserve soon, with much community support. It will soon span over 580 acres, an accomplishment largely due to the volunteer efforts of its steward council.

Part of Kitsap County's Heritage Parks and a larger community park system, we look forward to enjoying this expanded offering at one of our favorite local sites. Do you have a favorite site you like to recommend to area newcomers? Do you know a spot even old timers sometimes miss? Let us know!