Military Monday: Where Should You Live This Transfer Season?
Posted by Dupuis Team on Monday, April 6, 2020 at 1:00 PM
By Dupuis Team / April 6, 2020
Comment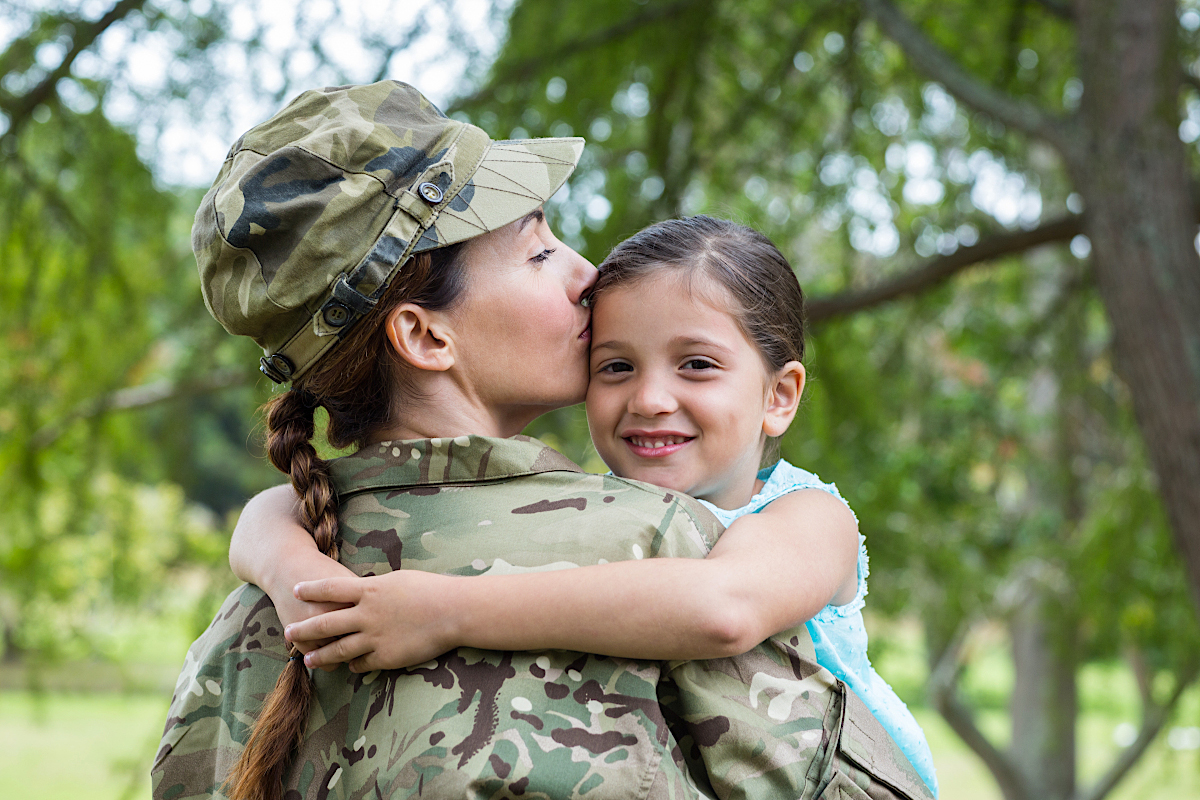 Military transfer season - Permanent Change of Station, or PCS - is upon us all! While some members and their families do transfer off season, the vast majority will transfer in the summer months, to take into account a traditional school calendar. If your orders are bringing you to the Kitsap region, we'd like to welcome you warmly!
With each transfer, comes housing choices. You could choose to live apart from your family in military barracks; you could choose to live in family housing areas; you could rent on the local economy; or you could purchase a home. You are likely familiar with this cycle of choices, by your second or third career transfer.
If you are moving to one of the Kitsap area military units soon, we urge you to consider buying a house for this tour's housing. Interest rates are outstanding right now, and we have many good mortgage brokers we can recommend who are very savvy when it comes to VA loans. More importantly, your housing dollars will be growing something real for you: equity. There is no other housing option you can pick, which will effectively be a piggy bank of your housing allowance.
As a general guide, military Basic Allowance for Housing in Bremerton (98312 zip code) ranges from about $1600-2600/month, depending upon rank and dependents. (Calculate your own BAH here.) While this is also intended to cover monthly utilities, you may be pleasantly surprised to see what the balance can buy in a Kitsap area house!

For example, last week the median home price in the Kitsap area (minus Bainbridge, which can throw off housing stats due to being a special higher-cost-of-living area) of the 58 homes that sold was $383,500. Plugging that into a Mortgage Calculator yields a payment in the range of $1600/month, using VA Loan rates as of today. (Bear in mind interest rates have been shifting around a bit due to recent events - but it's a good peek into affordability nonetheless.) (Do some of your own possible mortgage calculations here!)
And this figure is merely the MEDIAN of the sold homes - that means half were less expensive! As of the same week in Kitsap real estate, there was an (unsold) inventory of 326 homes for sale.
As you browse local offerings, keep an eye on the Weekly Housing Stats mentioned above. We compile them afresh for you every seven days, as we know they they can be a helpful guide on affordability and market changes. Another not-to-be-missed resource is our own DupuisTeam You Tube channel, where we keep our viewers updated with changes in the market, lending industry, and Kitsap in general. We also have exclusive video tours of our own listings, so give it a subscribe and check back frequently.
The real choice in housing, however, lies in comparing it to what you'll pay for local rent (or military managed housing.) Rent prices are going up dramatically lately, and don't show downward trends. A recent survey showed that a shocking 84% of Kitsap renters are paying more than $1500/month in rent - and of course, they receive no long term savings in the form of equity for themselves. Dupuis Team did a recent video covering these facts:
If we can answer any questions about buying in Kitsap as a military member, please don't hesitate to give one of our agents a ring - all of our contact data is in the footer below - and we are 100% open for business during the national stay at home orders. We are conducting virtual listings and closings every week! We welcome you to the Kitsap community!