Military Monday: Is This Your Twilight Tour? Retire in Kitsap!
Posted by Dupuis Team on Monday, March 15, 2021 at 2:45 PM
By Dupuis Team / March 15, 2021
Comment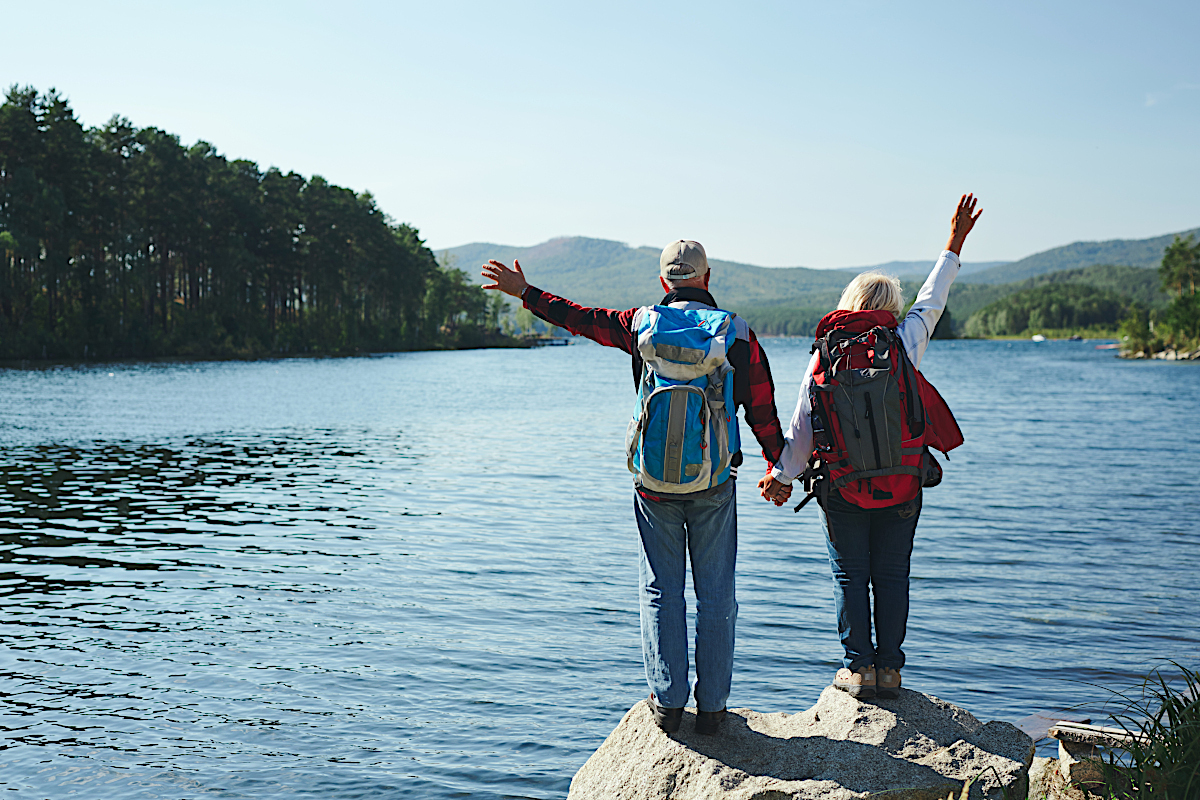 One of the inherent benefits of a military career is the possibility for travel - and not just deployments. You get transferred every few years, possibly around the globe. Getting to live in an area (vs. just visiting) lets you really get to know a region deeply: the pros and the cons, the local culture, the sights and people and cuisine. You leave with a far better understanding of an area, and how it aligns with your personal lifestyle.
It is very smart to utilize this up close view of different regions, to think about where you'd like to live AFTER retirement - well before turning in that letter to your command. It's easy to see why so many people choose the Kitsap Area, after a tour (...or two, if you're lucky!) here: we have abundant natural beauty and outdoor activities; mild climates; little traffic; easy access to the offerings of greater Seattle; excellent health care at the Bremerton Naval Hospital (or from great civilian providers, if you so choose;) access to two commissaries and exchanges; excellent job opportunities for post-military careers thanks to the shipyard, school districts; etc.
According to the Census bureau, mid 2018 showed 17.8% of our population 65 years and older, with nearly 33,000 veterans. It's perhaps difficult to extract the exact profile of military retirees here, as the retirement age for military skews significantly lower. It's safe to say that Puget Sound is extremely popular with military retirees, and Kitsap in particular has a lot to offer.
If you find yourself with orders to Kitsap (or are already assigned here) and are thinking about retiring to this area after your service is complete, it would be wise to buy a house locally now. You can start to reap the benefits of no-rent living now, rent the house out when you transfer away to complete your military career, and have a house well on its way to being paid for by the time you retiree from the military and return to Kitsap. (Remember the military will move you one last time, post-retirement.) You'll have the luxury of time to find a great post military career opportunity, without the pressure of needing to qualify for a mortgage - you'll already have that. Your military retirement may or may not be enough for you to live on - but it ought to at least cover your basics, while you decide what's next! With an existing home to come back to, you'll also arrive with a very clear idea of what the basic budget will need to be for your housing - no surprises!
If you are looking ahead to your retirement needs, you'll be considering the shape of your family at that time too - will you be empty nesters? Will you want extra space for a lodger, visitors, or eventually a caregiver? Will you prize pared down living, so you can easily travel? Do you love to garden? Will you want workshop or studio space for creative hobbies? The considerations might be slightly different than what you actually need in your "right now" house - which is where your real estate professional really ought to enter the picture. Perhaps you're looking at swapping one house for another when retirement gets closer, or perhaps you can pick a home now, that will meet your needs in the future too.
Every situation - every client - has such unique needs, when it comes to housing and especially when it comes to retirement planning. We love the problem- solving this entails, and look forward to discussing it with you! Give us a ring at Dupuis Team, and we'll be happy to talk it over, give you our best advice, and walk you through the process. We have several team members with military experience, and have a broad network of providers for the additional services you'll need (mortgage, and so on) who specialize in military patrons. Our contact details are below!