Military Monday: Is Homeowning Different From Living in Military Quarters?
Posted by Dupuis Team on Monday, March 8, 2021 at 8:20 PM
By Dupuis Team / March 8, 2021
Comment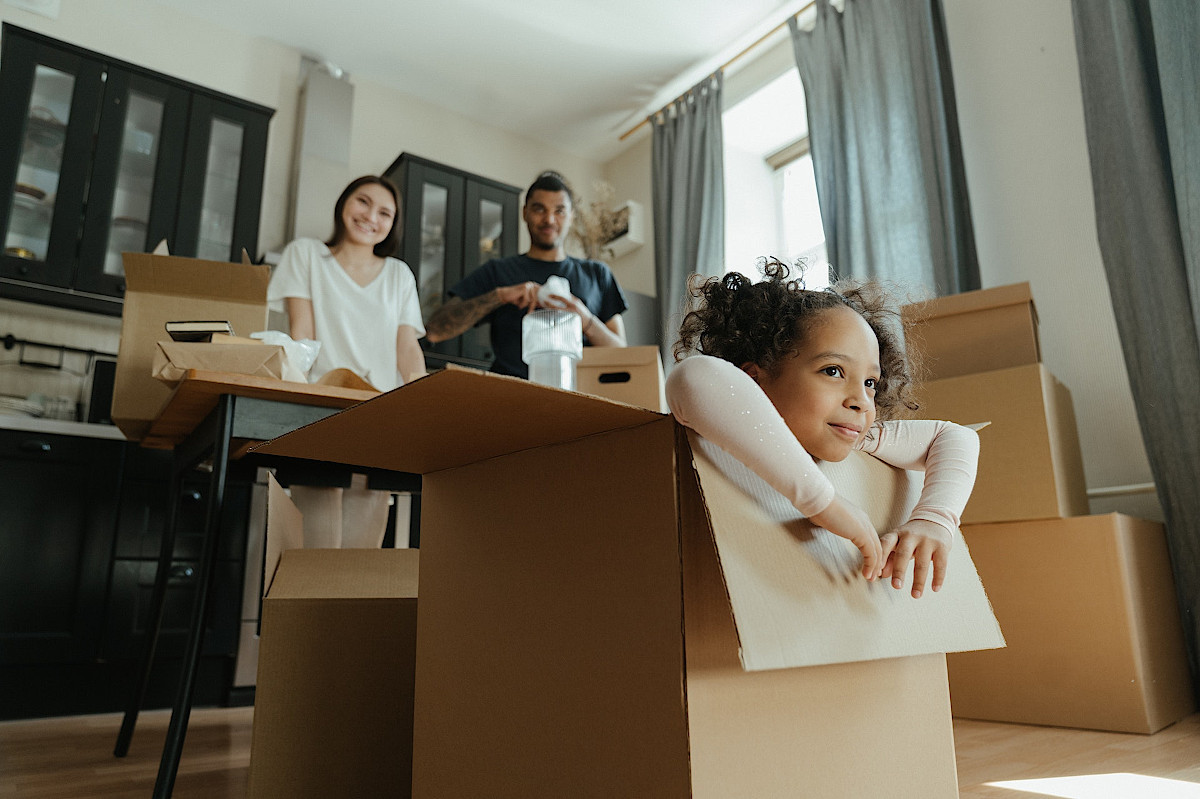 Every PCS season, military families find themselves faced with the choice: live in provided military housing, or find a place off base - either to rent, or buy. Typically, it involves a long list of pros and cons that are often locale-dependent (so you can't just whip out your list from the last move) and a whole lot of discussion. Thankfully, modern resources make it a lot easier to visualize the floor plans, interior and exterior spaces, and surrounding community both on and off base housing have to offer. It's nonetheless a weighty decision every single transfer.
If you've always chosen military housing, no doubt there were some common threads about that choice: proximity to work, secure base environment, reliable maintenance just a phone call away, great family resources like medical, shopping, and recreation very close. Typical things people don't like about base housing include lack of privacy, small spaces, lack of workshop/garage space, no control over housing cost and increases, and aging facilities.
If you're considering buying in Kitsap this time around, you might be curious what life will be like - what might be the same, and what will be different. Buying your first home (or perhaps your first in many transfers, or your first in Kitsap) is VERY exciting - you get to think ahead to changing ANYthing about the house you don't like: paint, flooring, appliances, yard features. You can look for a home that has lots of storage space, with room for everyone's hobbies (sewing room? serious cook? woodworking? gardening? Check, check, check!) These factors alone start to highlight how your lifestyle can differ, in your own purchased home. Life can center on far more individual tastes and interests, and that will be fundamentally present from the moment you start to seriously look for YOUR house.
While most people still have nearby neighbors in Kitsap, it's easy to have a larger lot (certainly larger than in military quarters) with elbow room and privacy. There is an increased sense that your comings and goings are more protected.
It's definitely true that you'll put in a bit more time driving to work and on-base resources like medical, shopping, and recreation. However, in Kitsap things are still relatively close - at most you'll be about a 15 or 20 minute drive. We have very pleasant traffic conditions compared to larger cities to which you may have been assigned previously, so you can count on it not running much longer. You'll know best how that balances out for your own family. And the obvious other factor weighing here is that Kitsap itself is full of community resources - including medical, shopping, and recreation. So if you live on base - you'll find yourself making that reverse commute out to those off-base resources! Very few of us are strictly commissary and exchange shoppers these days.
Folks who have done both sorts of living arrangements at different assignments note that in living off base, they become more enmeshed in the local community, versus the insular community found on base. Neither result is good nor bad in and of itself, but rather a expected outcome. In becoming more of an "expert" in the local community, however, you really give yourself a chance to take advantage of that unique gift military life gives us - to travel the world, and really get to KNOW a place up close, in a way that tourists can never hope to achieve. You may also find that you become an advocate for those off base resources, among your military friends and coworkers - they'll look to you for suggestions about where to go, and what is available. It's a worthwhile role to fulfill among your military community.
It can seem so convenient to know that military quarters come with full maintenance, and it's often cited when people talk about why they choose base housing. It can be a worry to have unknown maintenance needs in your own home - what might go wrong? How much will it cost? Will I be able to fix it myself, or will I have to call in a pro? In terms of convenience, it's not a lot different to call in a professional vs. calling base maintenance, assuming you have a list of pros handy - and Dupuis Team has you covered, there! Most homeowners slowly pick up the tools and skills needed for basic DIY projects, as time and budget allows . . . as time goes on and your confidence grows, you may find that it isn't necessary to call anyone at all, and you can fix things much faster (and possibly more to your satisfaction) yourself . . . and nothing beats that! Almost all homeowners we know cite the huge library of YouTube videos and other internet tutorials as a wonderful resource for learning to care for and update your own home.
People may worry that security is lessened by living off base. It's true that on base housing is quite secure, in differing degrees depending on whether your chosen locale is gated/guarded or not. Even the open housing areas have low crime rates by virtue of neighborhood awareness and watchfulness. This can be an attractive feature, especially if you are dual career family, or your active duty member will be deployed for long times. How can you duplicate that feeling off base, if you're interested in becoming a Kitsap homeowner? The best way is to invest in a little up to date security for your home - a few cameras, a video doorbell, updating locks and door hardware, motion detecting floodlights for dark corners, and so on - and to get to know your neighbors. There can be a sense of self sufficiency in knowing that you have secured your own home at least as well as it might have been on base - and many security systems are meant to be left in place, so you can consider it an upgrade when it comes time to sell. It'll be an attractive feature to your future buyers!
One of the initially least tangible differences about homeownership is financial in nature: once you've closed (and assuming you chose a fixed rate mortgage) you'll know exactly how much your monthly housing cost will be, until you sell (or refinance.) You can't have your rent raised, which is an annual certainty on the Kitsap rental market (and as of last summer, over half the people in Kitsap are paying $1500/month, with no end to increases in sight!) Your monthly outlay won't go up even if you are promoted to a new rank with a higher housing allowance, (or housing allowance make their annual increase) which would happen in military quarters. As time goes by and you pay down on your mortgage, you begin to realize that you're paying on your own asset every month, and putting your BAH to work. In quarters or renting on the economy, you'll never see the money again.
In summary, most people find that they are able to replicate everything they loved about base housing, minus the proximity . . . but that is offset by being closer to community resources. Furthermore, they experience new privacy and the ability to individualize their homes, with a good budget for upgrades and repairs. Are you thinking about buying in Kitsap? We'd love to hear from you! Give us a ring at Dupuis Team today - and check out our You Tube channel, we have lots of great, up to the minute videos on Kitsap real estate issues and always post our new listings!!