Military Monday: How Do Deployed Members Cope with Homeownership?
Posted by Dupuis Team on Monday, April 12, 2021 at 4:30 PM
By Dupuis Team / April 12, 2021
Comment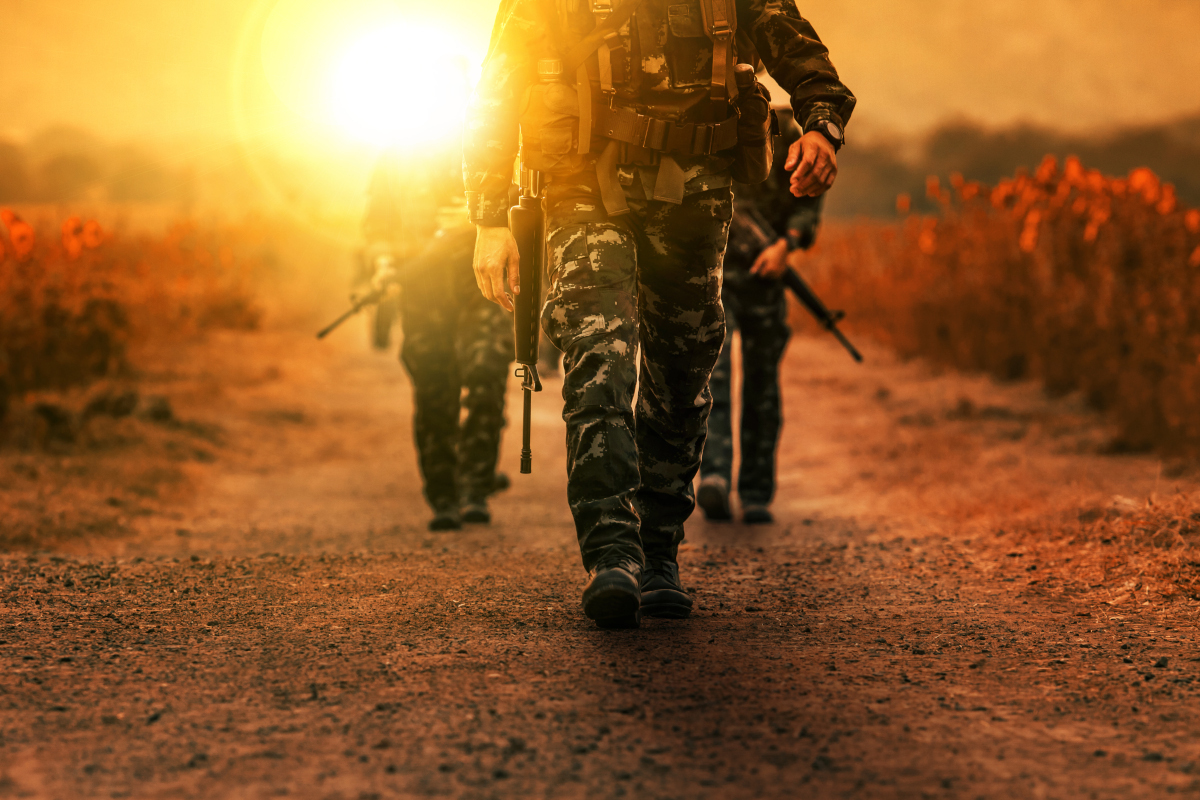 Homeownership and military life can take a little more finessing to mesh well, compared to what civilians go through to achieve homeownership - it's undeniable. More hoops to jump through for your VA Home Loan, possibly a command-designated distance you can live from your unit's location (thus limiting your choices of homes), the knowledge that you'll almost certainly be leaving again in a few years, and so on.
Let's say you've successfully navigated these hurdles and have settled into the life of a homeowner: no rent increases for you! Nice, fat mortgage-interest tax deduction back in your pocket! Deciding for yourself about wall colors, landscape, and pets! ...and then: boom, news that you'll be deployed.
This is a stark reality for anyone in the service, without question. If you rent or live in government quarters, you know that your home's structure and wellbeing are going to be looked after in your absence (...and you have recourse if they aren't.) It's a little different when you are homeowning, because that burden falls on YOUR shoulders.
Worry over what to do in this scenario, may be keeping some of our military neighbors from joining the ranks of homeownership. Perhaps it seems to big a burden to manage, when you're facing the ultimate burden and sacrifice of deployment. We'd like to share some easy ways to bridge that gap and feel like you can thrive at both duties, with balance and poise.
The obvious first approach is that you may have a life partner or spouse willing to take on full responsibility in your absence. Certainly there are legions of military spouses and partners out there doing exactly this right now, and doing a cracking good job. However, this is not always the right backup for every military member. Perhaps your partner has their own job travel demands, or perhaps you are a dual-career military couple. Maybe your partner has limitations that prevent more demanding homeownership tasks - ladder-climbing for example. If you are in this latter category, then you'll have to make additional arrangements. A good place to start will be our Recommended Contractors list, for specific needs that come up.
Housesitters are useful if you have the funds to pay someone to stay in the house full time. You might especially consider this approach if you have pets that you want looked after in your absence - something you can't really ask of a renter. Professional housesitting and petsitting services exist, and are a good place to start. Additionally, put the word out among your local network of friends and family - perhaps someone has a trustworthy young adult who would do a great job of keeping an eye on your household.
You can make use of a Property Management Service. These sorts of businesses offer comprehensive as well as a la carte services to physically absent homeowners and landlords who do not wish to personally service their properties. They will have their own team of workers and contractors who can take care of everything from regular maintenance (gutter cleaning!) to responding to an emergency (storm damage!) on your behalf. The right service will stay in touch with you and keep you in the loop regarding expenses. If you don't wish to have anyone actually living in your home during deployment, this is the way to go.
If your home will be empty in your absence, you might think about renting it out for the length of your deployment. You'll likely make some extra money this way, and the home won't simply sit empty. Occupied status can help deter opportunistic crime, and keep an ambient temperature in the house to protect plumbing and your belongings. Suggestions for this route include services like AirBNB, or a private renter looking for a short term, furnished home. In either case, you'll want to partner with a property management service to look after anything that comes up while you're away. They can attend to any yard, building, cleaning or legal issues that come up.
Deployment has a great many details you have to organize - don't let fear of worrying about your home during deployment, prevent you from joining the ranks of military homeowners! There are plenty of options to keep things running smoothly while you are away, and ensure you come back to your very own home sweet home, just as you left it.
If you're ready to tackle homeownership AND the possibility of being deployed soon, give us a ring - we've seen it plenty of times before! Dupuis Team is here for you.