Military Monday: Buying your home with a VA Loan
Posted by Dupuis Team on Monday, May 18, 2020 at 4:00 PM
By Dupuis Team / May 18, 2020
Comment
Do you feel like the homebuying process is prohibitively complex, as a military buyer? (Or maybe you're selling to a military buyer - and you're wondering about their funding process?) At Dupuis Team, we like to guide our clients through their entire homebuying process, but we understand that accessing your VA home buying privileges can seem like an especially big hurdle. We can point you towards lending specialists right here in Kitsap county that are experienced with this form of lending, and will help your transaction go smoothly.
Today, we're presenting an infographic that depicts the process in detail, including some of the detours you can potentially experience. We hope that you find it enlightening, encouraging, and reassuring - you'll get there, putting one foot in front of the other! (Not unlike your military career itself, actually.)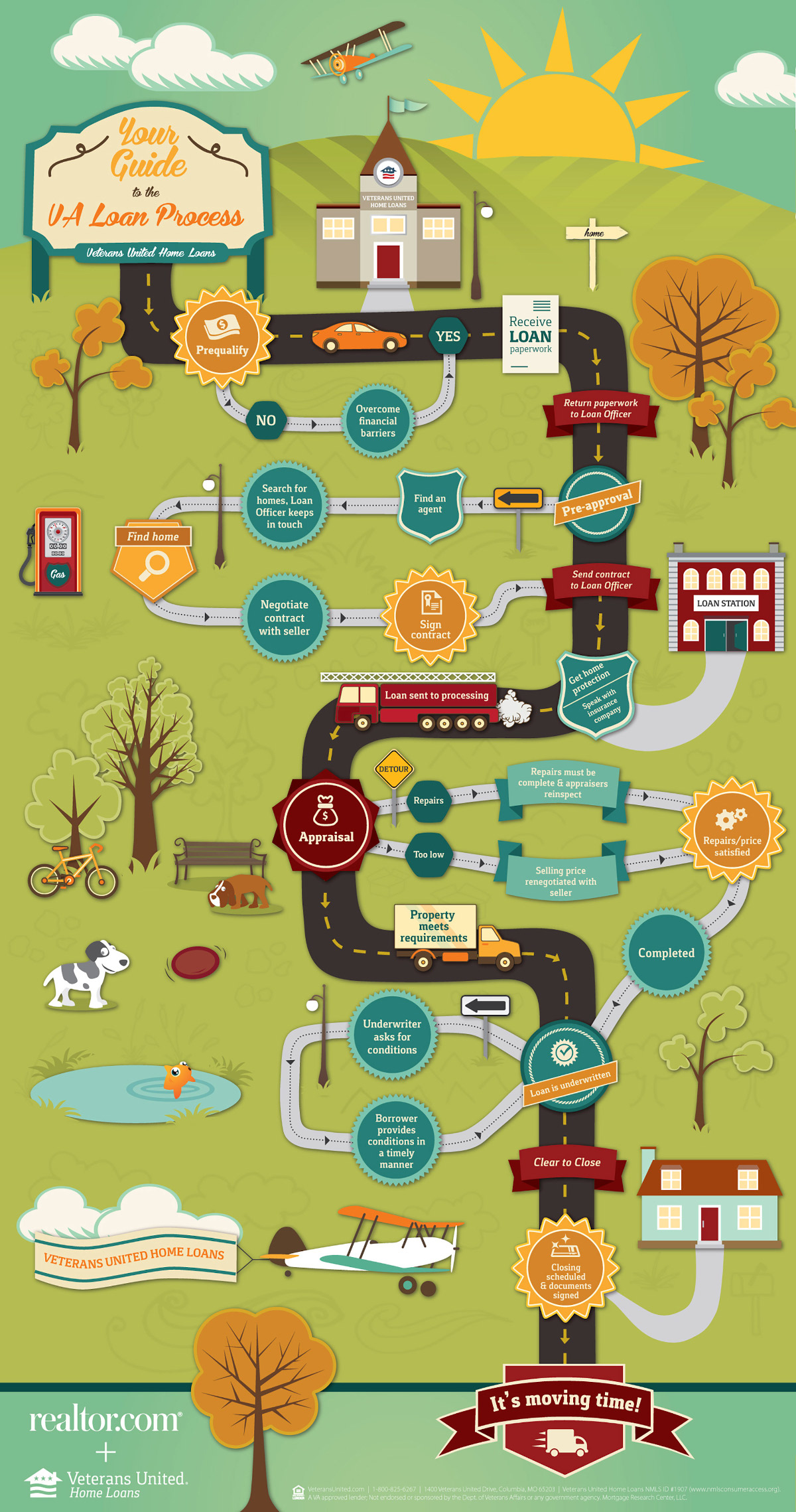 (Veterans United is only one VA Home Loan lender.)
If we can be of assistance, please give us a ring today - all of our contact info is in the footer! We consider ourselves to be educators and advisors first and foremost, and we are passionate about Kitsap real estate - we look forward to hearing from you!