Listing Your Kitsap Home for Sale in the Fall
Posted by Dupuis Team on Monday, August 10, 2020 at 3:00 PM
By Dupuis Team / August 10, 2020
Comment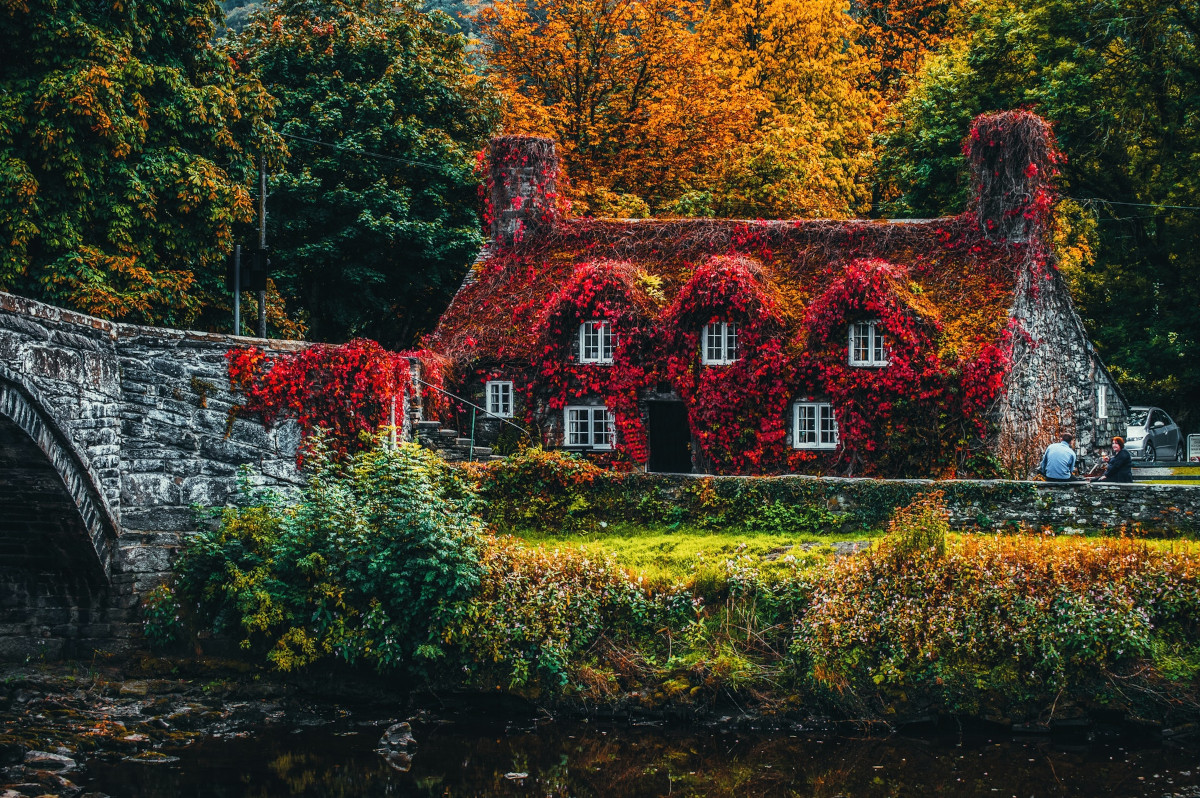 People who want to sell their homes are accustomed to thinking a month or two ahead, given the necessary preparations. Possessions must be thinned and stored, yards must be smartened up for that all-important Curb Appeal, and contractors must be met with and scheduled for any necessary repairs. Pictures have to be obtained (especially in this era when we're all doing as much remote-looking as possible - bye bye, Open Houses.) If the thought to sell is on your mind now, you're going to find yourself at the forefront of Fall Sellers.

So what's the scoop on selling in the fall? How does it play into the crazy-hot Kitsap market? At present, homes are spending a relatively short 21 days on the market - and that's the average, taking into account homes in harder to sell categories. In reality, we see bulk of the properties in middle, the Family Home range (3-4 bedrooms, garages, decent yards, near to schools) go lightning fast - mere days between listing and being under contract. We are unlikely to see a big change in this state immediately, as we are so far below the "6 months inventory" that typifies American real estate markets. We expect that we will continue to have a surplus of buyers for available homes - yours included, should you decide to list this fall.
There will be fewer buyers overall, to be sure. Some people withdraw from the game and decide to look again in the spring, or else lucked into a property and are no longer in the market. This is particularly true for people with children in school - we see a higher proportion of singles and couples without children as buyers in the fall and winter. As this is true, they often can consider homes that may not be ideal for children - so if that describes your property, you may be ideally suited to buyers who come around in the fall. This is something you can speak to your agent about highlighting in the marketing plan.
In the Kitsap area, we usually enjoy gloriously warm and dry summers, which can leave our yards a little crispy and over come August and early September. The upside to listing in the fall is that you have time for the cooler, damper weather to bring your lawn back to life, and for fall beauty to really take root around the place - mums abound, ornamental cabbages and kales thrive, and vines turning vivid colors. Especially as our early fall weather can be glorious and cool, it is perfect for attracting house drive-bys and generating real interest in the pretty picture your house presents in our fall weather.
Because our yards can vary a lot by season, you might consider if you have a nice photo showing all those cherry blossoms in their full glory, or your spring flowers thronging their beds, to include with your real estate photos. Even a sweet snow-covered photo can go a long way. Buyers like to be able to imagine what the home will be like year round, something that is harder when the spring daffodils are no where to be seen.
Make sure you rinse all the summer dust from your windows, siding, and walkways - it will make your home sparkle in the fall sunshine.
We begin to lose our light rather dramatically in Puget Sound as we flash past the Fall Equinox, so do make sure your curtains, shades, and blinds are open when you know buyers are visiting your home. Leave as many lights on as possible. Consider if a little outdoor lighting - even the kind that is merely solar operated, on individual stakes - will add to the charm of your home, and allow it to show at its best advantage in the evening hours, into our darkening fall days.
If you have a fireplace or fire feature, consider rearranging your furniture during it's listing time to group merrily around this cozy feature - it will be a big draw for buyers coming in from a possibly chilly day.
If you will be listing your home later as fall wears on, be mindful of holiday decor, and go very neutral and basic this year: plain white lights, a Christmas tree that is appropriately scaled to the space so as not to make a room look cramped and small. Be sensitive to the reality that not everyone celebrates in the same way, and may be put off by overly personal holiday displays. You will want your home to appeal to as broad a buyer-base as possible.
While the usual tidyness-between-showings rules still apply, you'll want to especially focus on curb appeal and outside access - keep your leaves picked up, be mindful of whether it is still easy to walk around the house easily (have any muddy bogs appeared? Perhaps some gravel is in order.) If there's an early snow . . . well, let's be honest, Kitsap usually shuts down for this. But if you still have showings on a snow day, make sure everything is shoveled clear.
There are more advantages to selling in a slower season:
When there are fewer homes being sold, you have less competition in your own market slice. This may mean, especially in our hot Kitsap market, that you are likely to get your asking price.
Buyers may be especially motivated to get into a home before the winter season sets in, and moving is miserable. You may have a lot of buyers who are full of frustration from failing to get a house under contract all spring and summer, and who are willing to do what it takes to get YOUR property - this is really good news for YOU. You typically get very, very serious buyers, and deals are less likely to fall apart, leaving you with the frustration of having to relist the property.
Even if they are getting tired of the Kitsap shopping experience, they are going to appreciate the more comfortable fall shopping climate - and that relaxation will hopefully translate to a more mellow experience for all!
If you are thinking of listing your home for sale, give us a ring today at Dupuis Team realty. We would love to talk to you about your particular needs, offer tips on getting ready to list, and give you a stellar real estate transaction experience.