Kitsap Locavore: Exploring the Local Food Scene
Posted by Dupuis Team on Thursday, May 7, 2020 at 1:45 PM
By Dupuis Team / May 7, 2020
Comment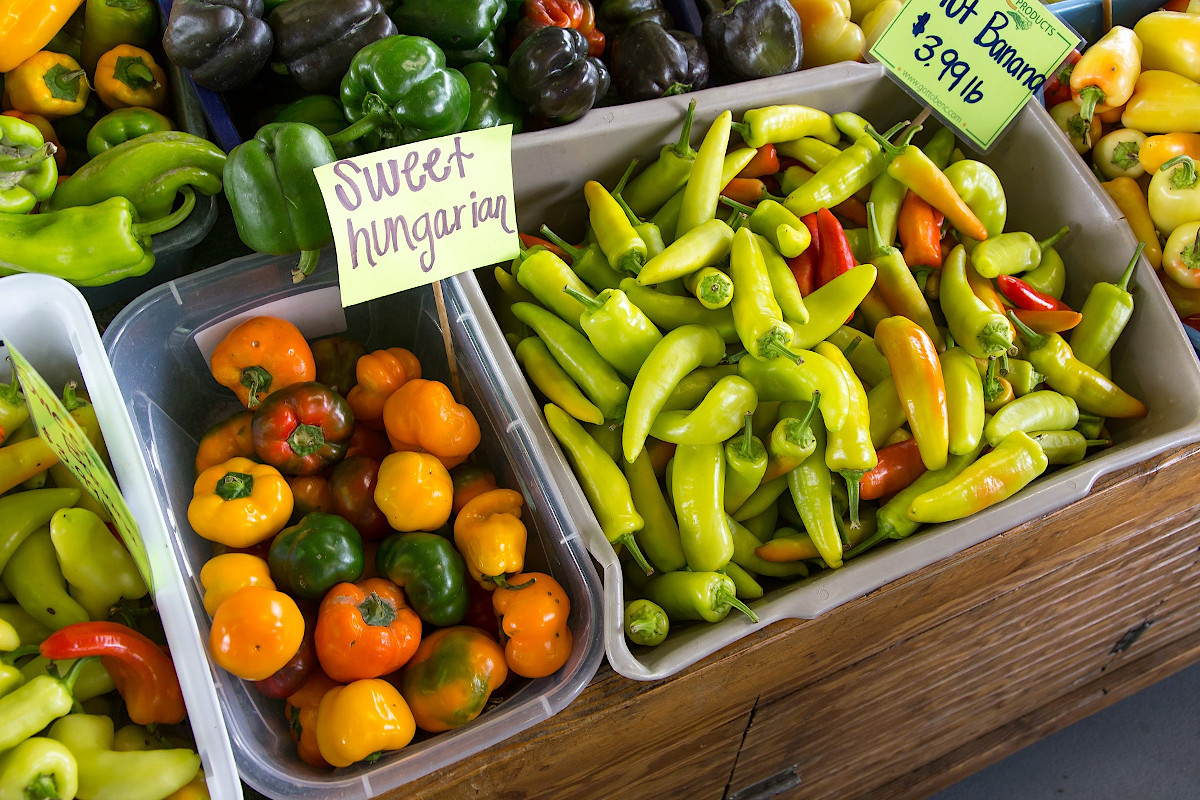 Honestly, we can't entirely claim a great Local Food scene for ourselves here in Kitsap: it would be a disingenuous claim here in the abundant Puget Sound area. Indeed, most of Puget Sound has a great Local Food scene. Which is how it SHOULD be - no need to travel great distances, to get great food everywhere. Local food means the money stays local, and less resources are expended to move it from farm to plate.
Kitsap (and its immediately adjacent areas) does itself proud, nonetheless. It's especially impressive considering the smallish population of our side of the Sound - about 270,000 people in Kitsap, and roughly another 90,000 in the adjacent counties of Mason and Jefferson. Combined, it's less than a third of the number who live in partially rural Snohomish County across the water - never mind King and Pierce counties, with their combined totals of 3.25 million.
With these relatively sparse numbers, we still manage to have a thriving local food scene, thanks to the enthusiasm of the local farms and fisheries, and the local residents who passionately support them, across a number of venues. Many local restaurants patronize farms either directly at the source, or through co-ops and farmer's markets. We have some local supermarkets that feature local foods, and consumers themselves are welcomed at many local farms. Several of our communities host thriving farmer's markets throughout the warmer months, giving weekly access to that which is freshest and in season. Several farms offer produce "farmshare" options, where an annual subscription will yield bags of whatever is in season for your family. And finally, quarantine needs notwithstanding, several communities boast some great food-oriented festivals as well. Be sure to check with organizers and owners for scheduled visiting times (or postponement) until social distancing is lifted.
If you're interested in learning more, great resources include:
Ask your favorite suppliers if they are featured in any local restaurants - it can be a great way to discover a new-to-you Farm to Table style eatery. (Many are doing takeout through quarantine!)
If there's one thing besides real estate we love to discuss at Dupuis Team, it would have to be food! We grow food, love to patronize the resources listed above, and are passionate about the impressive Kitsap food scene. Give us a ring, we'd love to talk over your plans to come join us in this abundant area!