Kitsap Inventory is on the Rise!
Posted by Admin Dupuis Team on Thursday, July 28, 2022 at 5:45 PM
By Admin Dupuis Team / July 28, 2022
Comment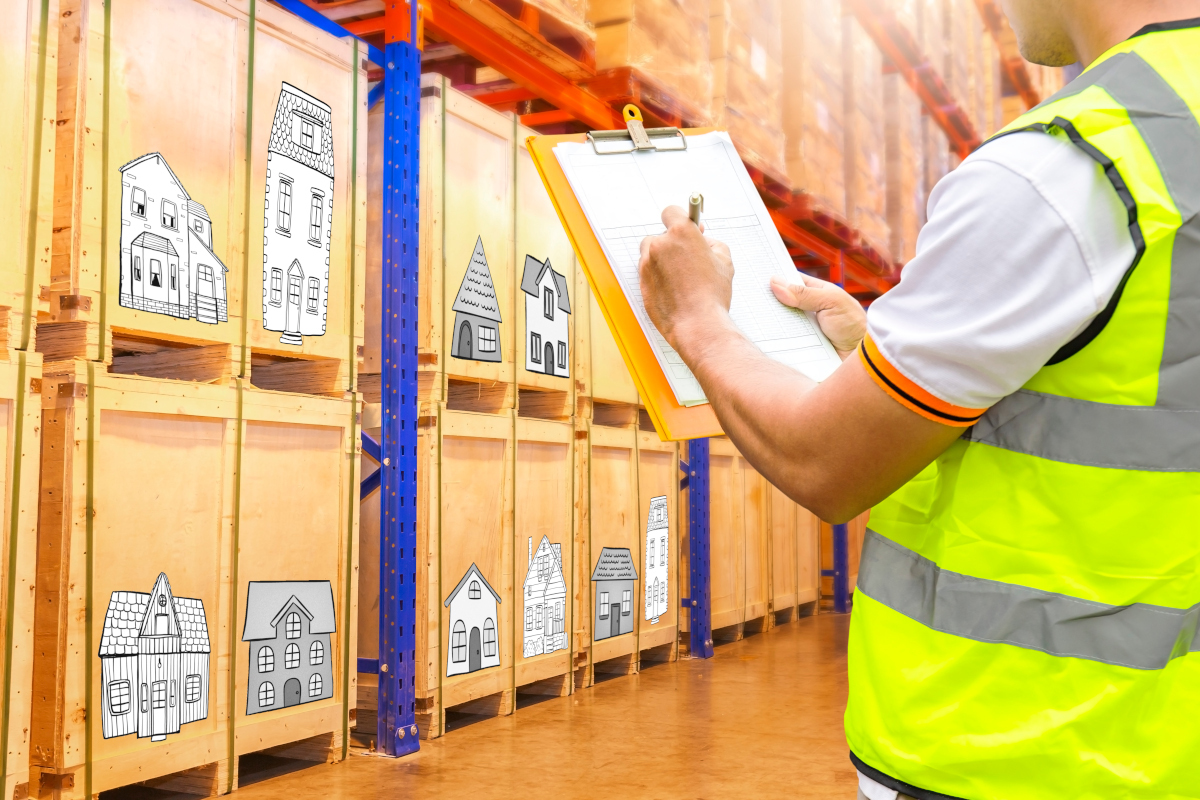 The housing market is undergoing changes galore right now, and it can be a little worrisome. One thing that ought to make everyone happy is that there is a sharply increasing amount of inventory on the market! It can be great for buyers who have been frustrated trying to get something under contract - but it can be a good thing for a seller too. Your own great property - properly priced - can really stand out in its class, when there are actually a few more around for comparison. A less frenzied bidding phase can let you get more considered bids, and you can pick one that will go the distance to closing.
A healthy market has about a 6 month's supply of inventory. Until recently, we've been hovering in the "couple of weeks" number of homes on the market. So while we're still a long way from 6 months, other market stats support the idea that inventory will continue to rise for awhile.
It's been a while since Kitsap fit that description - like early 2015: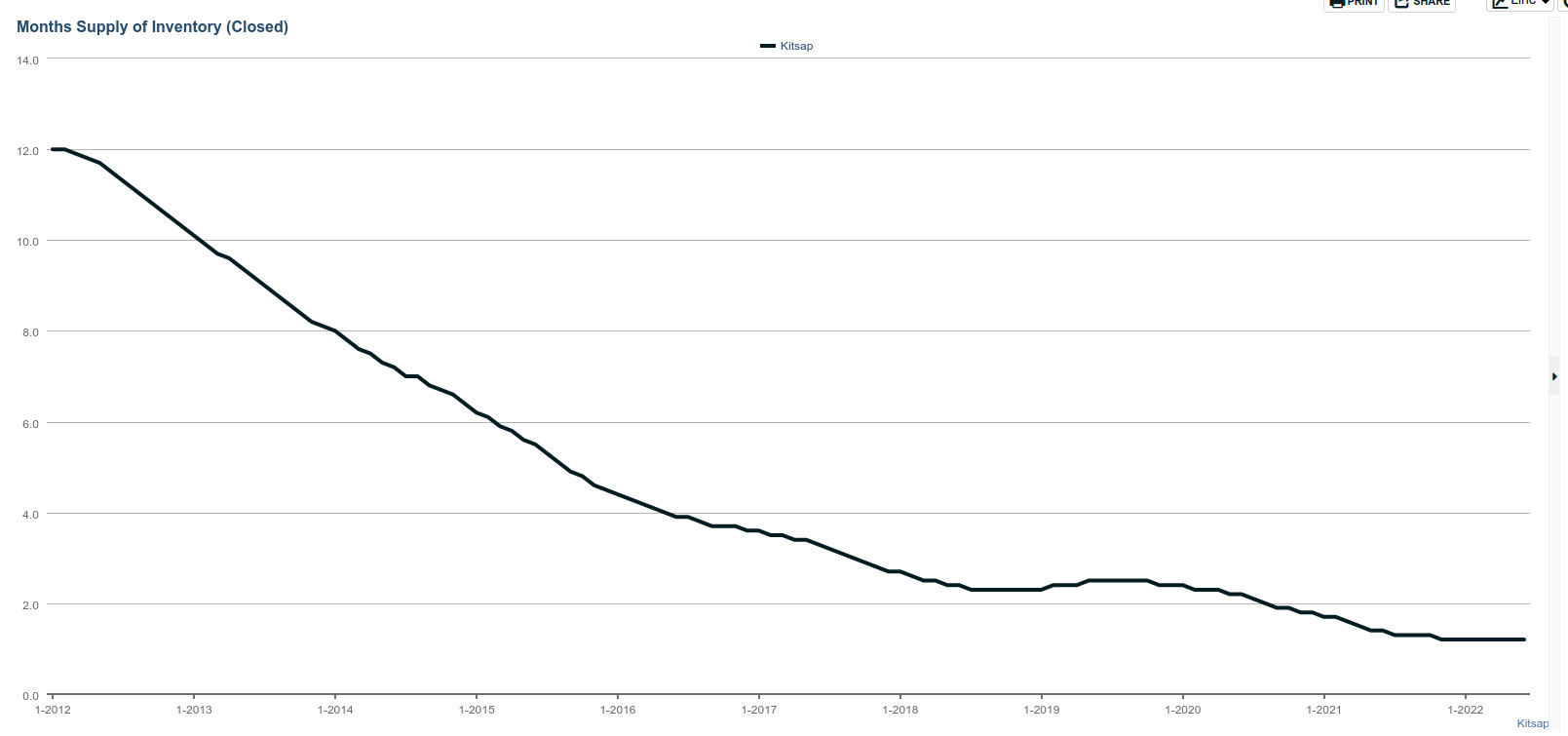 And it's hard to perceive the recent increase on this scale, so let's zoom in to current days: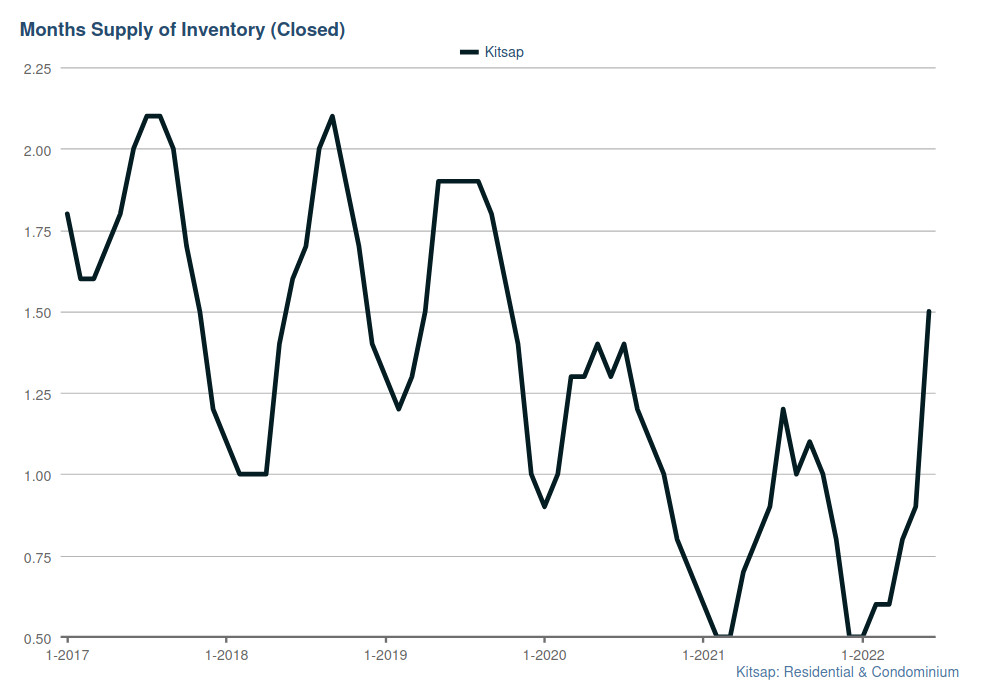 That's right, we are pre-COVID levels of inventory! And all indicators are that things will continue to climb.
For an in depth look at local market stats, be sure to catch our weekly videos on our You Tube channel, or catch the published version here. If you're looking to buy or sell a Kitsap property soon, we'd love to talk shop - we have serious Kitsap experience, and know just how to help you hit the sweet spot for your own transaction!