Kitsap County Demographics: Who Actually Lives Here?
Posted by Admin Dupuis on Tuesday, February 18, 2020 at 10:45 AM
By Admin Dupuis / February 18, 2020
Comment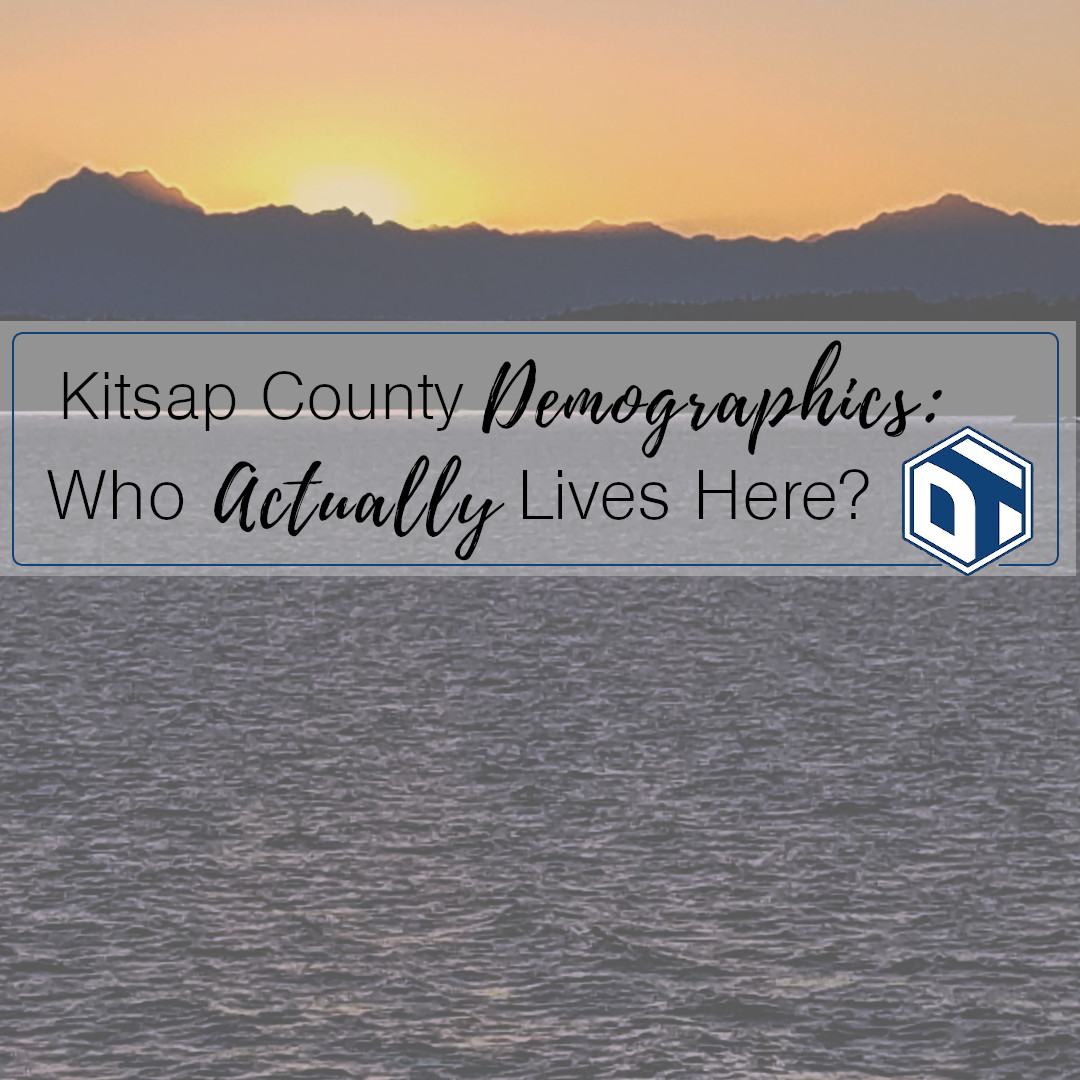 If you are considering relocating to the Kitsap area - or even if you are a long time resident, considering a new home - you may be wondering about the size and makeup of the people who live here. Kitsap is such a unique blend of rural vs. urban, wild vs. developed . . . even land vs. sea! We embrace these contrasts daily, as do our fellow Kitsapians. Kitsapsters? Kitsapites? You'll have to tell us which label you prefer!
According to a recent Kitsap Sun article, Kitsap has increased in population by about 7.6% in the last decade, topping 270,000 people for the first time in 2019. With about 7.54 million people in the whole state, that puts about 3.6% of the whole state's population in Kitsap County. We're spread out over 566 square miles, of which 171 square miles is actually water!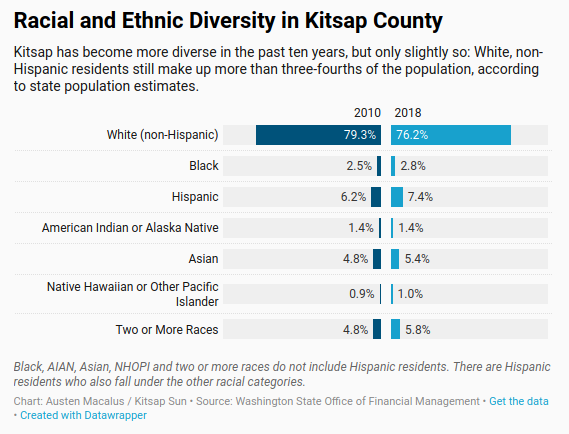 Kitsap has seen an increasing diversity in its population over this time, although we would not be considered as diverse as the greater Seattle area. One interesting take on the linked Seattle Times article may be that with their diversity largely in the Seattle suburbs, Kitsap may begin to reflect this diversity trend as well - as we begin to look a bit more like a "suburb" of Seattle, thanks to our efficient ferry service.
Two thirds of us live in unincorporated Kitsap, and those areas experienced the slowest growth. Setting aside these areas and focusing on the cities, we start to see why it feels like Kitsap is exploding: Port Orchard experienced 29% growth in the last decade, and Poulsbo is at 21.5%. Those sort of rates account for the boom we've seen in commercial and residential building, and you can definitely sense it when you visit town!

Despite this fairly impressive growth, we still lag the population growth seen across the water, in the tech-fueled rapid-growth areas of greater Seattle. That area is one of the fastest growing in the country, and its residents are coping with the realities of that now: crowded schools because expansion lags the need; extremely tight housing markets, traffic infastructure that grossly lags the need. It makes life in Kitsap seem a lot more attractive, indeed.
Instead, our growth tends to be more steady, and tied to the local industry, points out the Kitsap Sun article. The Navy brings in thousands of sailors and their families, and the shipyard employs about 14,000 civilians as well. There was a predicted influx of residents who work in Seattle but choose to live in Kitsap, particularly due to the availability of the Fast Ferry (which is increasing its schedule soon!)
Future estimates vary a lot, but still park us squarely in the Growth column. Surely one factor will be the willingness of cramped Seattle area folks looking for some elbow room (and far more affordable housing!) to actually make the move across the water. If you find yourself in this crowd, please give Dupuis Team a call today - we'd love to help you find your place in the future of our very own, beloved Kitsap County!