Is It Time to Move Away From Seattle?
Posted by Dupuis Team on Thursday, February 10, 2022 at 5:00 PM
By Dupuis Team / February 10, 2022
Comment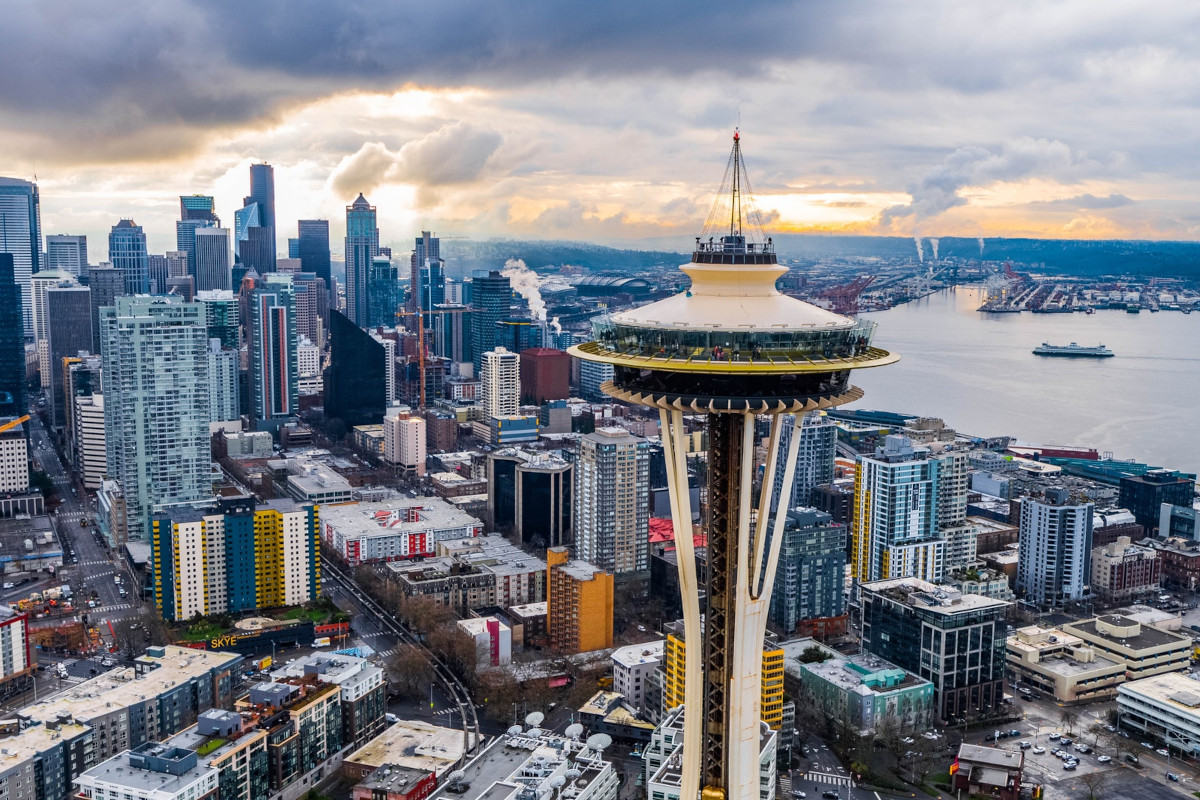 Seattle: We Just Don't Get You, Man
Okay, okay - we know Seattle has a lot going for it. Great food and arts scene, some wonderful live shows come through (we are looking forward to a post-COVID time when that can resume as before!) The city has such a neat history, and a really special locale right on Puget Sound. There are few cityscapes out there as pretty as Seattle, all lit up with the iconic Space Needle hovering high.
But do you know what else fits all those descriptors? Kitsap County. Truly, you can even see the cityscape face-on from many locations. Except, you get to keep a lot more of the money you spent on Seattle housing if you live on the west side of the sound, instead of the east. #WestSoundBestSound
We covered this issue on the blog previously (one of our more popular articles of all time!) but we thought it deserved an update. We still maintain that the best neigborhood for the King County professional is . . . Kitsap County, and a ferry ticket. (Did you know you can grab a beer or glass of wine on the way home? Nobody's gonna try THAT stuck in 405 traffic to Renton. At least, we fervently hope they do not.)
Consider these side by side ratings by website BestPlaces.Net, dedicated to various indices of living. They set the national averages as "100" and then rank locations as being more or less than this average. Here are King and Kitsap counties side by side: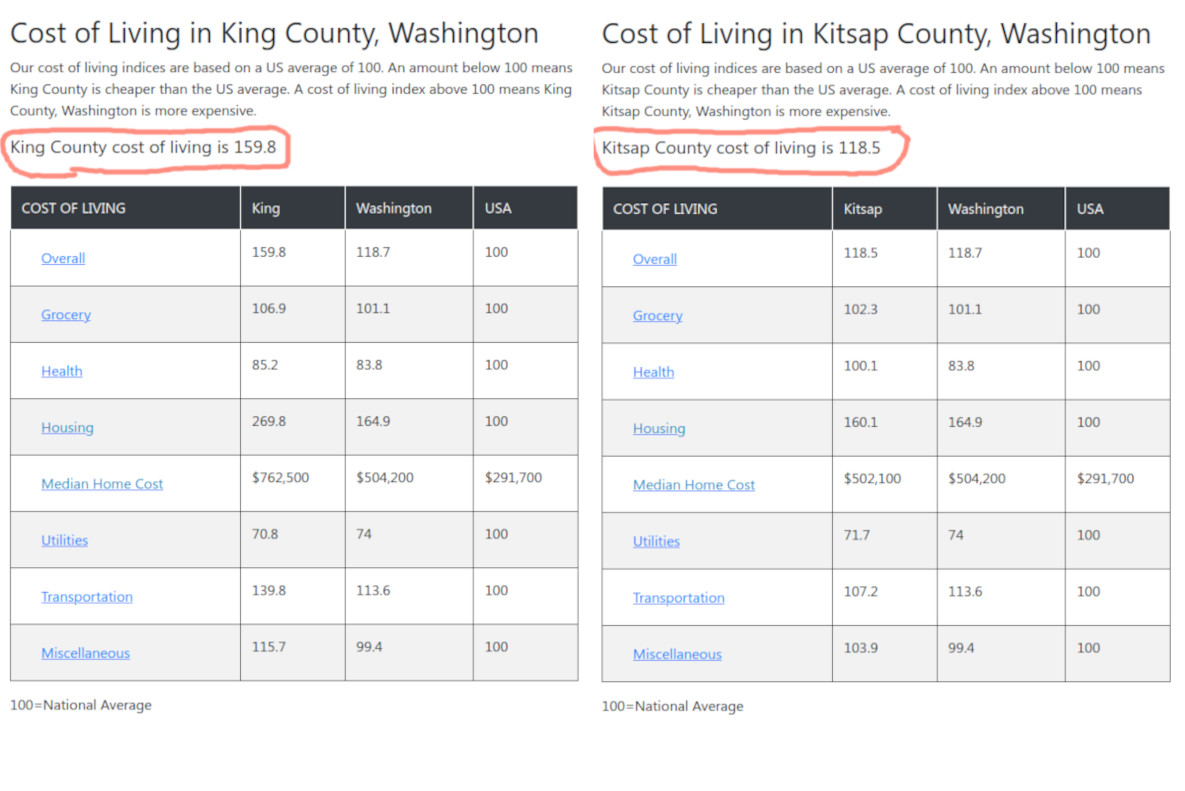 Compare too, what the they indicate for rents in those markets: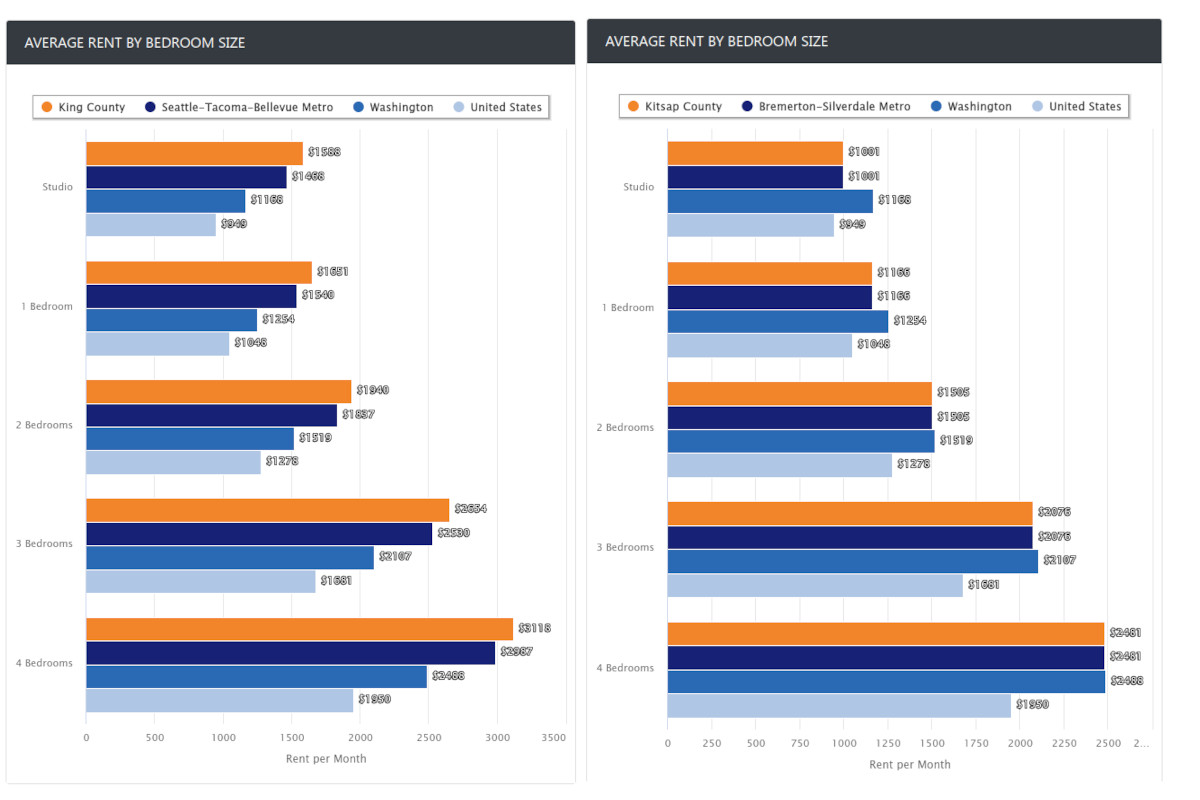 These numbers are even more alarming, actually. Why? Because the reported Seattle area rents are NOT significantly more than Kitsap, proportionate to incomes. Seattle area median income is about $49K/year for individuals and $92K/year for households; closer to hoe, Kitsap area median income is about $36K/year for individuals, and $75K/year for households. That means that rent is harder to afford for a lot of Kitsap locals (and certainly wouldn't be better if they moved to Seattle, unless they have a different skillset they can use for income there. Not usually the case.)
Obviously, we know a lot of folks who keep their Seattle area employment - either by being a ferry commuter (...we're fans) or by telecommuting from Kitsap. The way to really optimize that is to BUY in Kitsap, not rent. You knew we were gonna say that, of course! But these numbers are something else, wow.
We continue to think Seattle and King County looks best from THIS side of the sound - she's still RIGHT THERE, just a pleasant boat trip away. Come check out how life looks from our point of view - give one of our real estate brokers a call today at Dupuis Team - we'd love to talk over what you have in mind!