Infographic: Should You Wait to Buy?
Posted by Dupuis Team on Thursday, October 28, 2021 at 4:00 PM
By Dupuis Team / October 28, 2021
Comment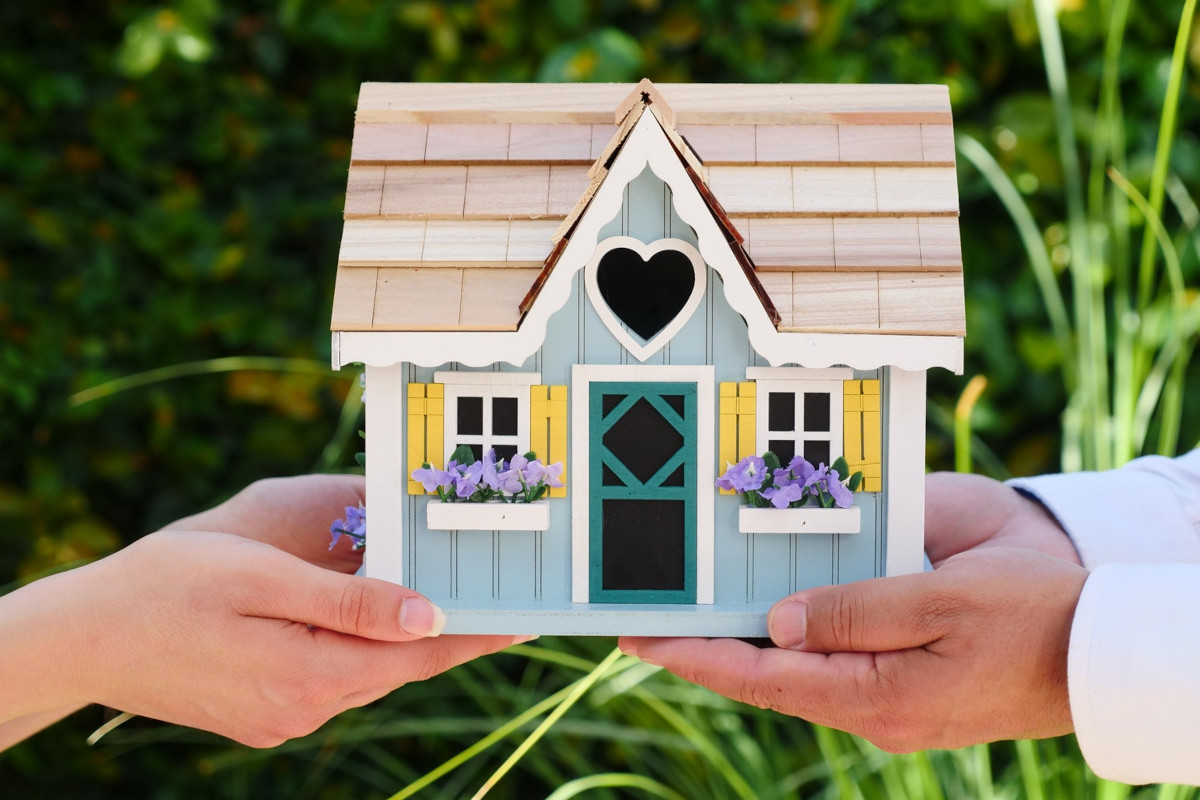 Should you buy now, or wait? The answer might surprise you. Despite dire predictions about the soundness of the real estate economy a year and a half ago, we have not seen prices dropping - and interest rates are indeed likely to rise in the coming time frame, albeit slowly. If you think waiting a year or two will improve your financial situation, think again.
The following infographic illustrates the false economy of waiting to buy. You might think that a bigger cash reserve (a common reason to wait) will help, but your increased monthly payment could eat up that financial advantage quickly. (Note that while average median numbers are supplied for Kitsap County, we didn't figure the resultant monthly payment, as it can be variable. You can assume it is roughly proportionate to the given figures for the national averages.) Buying now very well may be your much better financial option!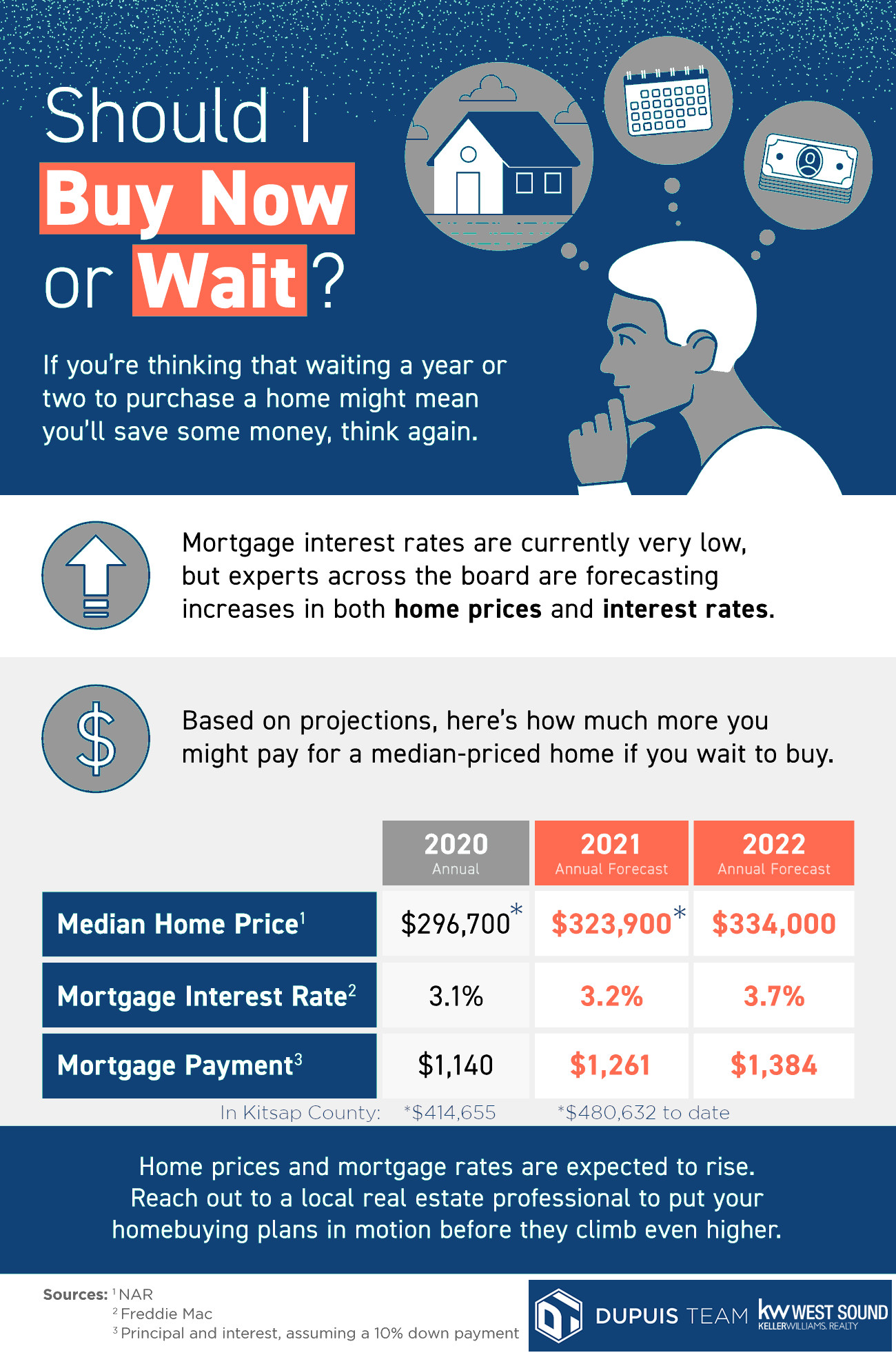 Give us a call at Dupuis Team today, and we'll help you crunch the numbers for your own buying situation - and hook you up with a recommended, trustworthy lender. This is one of those decisions you don't want to put off!