How Does Inventory Impact the Current Kitsap Market?
Posted by Dupuis Team on Thursday, July 16, 2020 at 12:15 PM
By Dupuis Team / July 16, 2020
Comment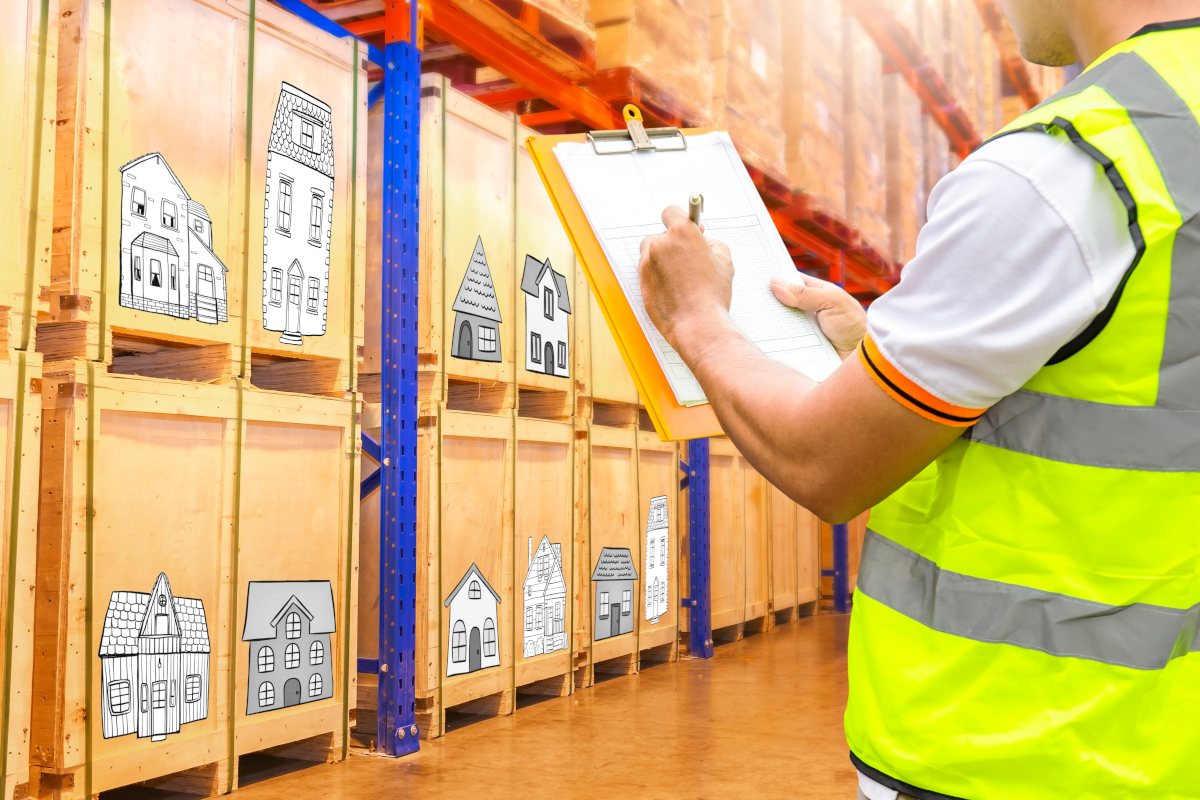 While our article header graphic is a little tongue in cheek - we don't literally have warehouses of houses, obviously - we do speak about the homes on the market as our "inventory." Just like in a store, the goods available to buy comprise what we consider inventory. However, it's not quite as immediate a value as we have become familiar with in general retail shopping. Numbers take a bit longer to go up and down relative to sales, simply because real estate transactions take a bit longer to complete compared to, say, that new pair of sandals you have your eye on (now that summer finally showed up in Puget Sound!)
In analyzing local real estate, we watch the inventory numbers carefully, and consider them in conjunction with weekly Pending numbers - assuming all those Pending transactions complete (and most will), those slurp away the available inventory, only replaced by new listings. For the past many weeks, Pendings have been outstripping New Listings by rather a lot. As the busy summer sales season hits its peak, we are finding that we are pretty pinched for inventory, especially as we forecast into the weeks ahead. It's not great news for buyers, who are already scrambling for listings that meet their needs and budget and are finding themselves competing in a large group. Homes are going from listing to sold in mere days.
One thing we look at is how many months' worth of inventory we have at any given time. It is a somewhat imaginary (but useful nonetheless) number reprenting how long it would take to sell everything on the market right now (if nothing new were listed - you see why it's not a real world figure!)This is calculated as follows:
Identify the number of active listings in a given time period
Divide by the number of sales/pendings in that time period.
The result is the number of months' worth of inventory
In Kitsap right now, we have roughly 400 homes week to week, but we've had crazy high sales that have our pending figures very high. As those convert to sales in the upcoming week, inventory is going to drop even more. Right now, our months' worth of inventory is about . . . one half. That's right, just a couple of weeks. (Read more about this on financial education site Sapling.)
So, what does that mean for Kitsap? The Buyer's side of things is going to continue to be very competitive, with above-asking offers and Increased Down Payment options being some very useful strategies we're seeing. For sellers, you'll find very motivated and highly qualified buyers. That's old news to our clients who have already listed their properties . . . but what about the rest of you?
If you're still waiting around to see what current events might do to local real estate before you list - our advice is to get the house ready, and list it NOW! You can be a part of the inventory solution, make a maximum profit, and have an easy closing with such a great pool of buyers at your disposal. Are you wondering how it works to both buy and sell? We've got you covered!
Dupuis Team Broker/Realtor Cassandra Lopez talked about the issues of inventory, and how they interplay with new listings and sales in this week's Market Stats report:
We'd love to talk over the current Kitsap real estate conditions with you in more detail, and help you figure out exactly how YOU and your unique circumstances might be impacted. Give us a ring today - this sort of market analysis is what we do, day in and day out. We'd love to be YOUR trusted real estate advisor.