Honoring Dr. King
Posted by Dupuis Team on Monday, January 18, 2021 at 11:00 AM
By Dupuis Team / January 18, 2021
Comment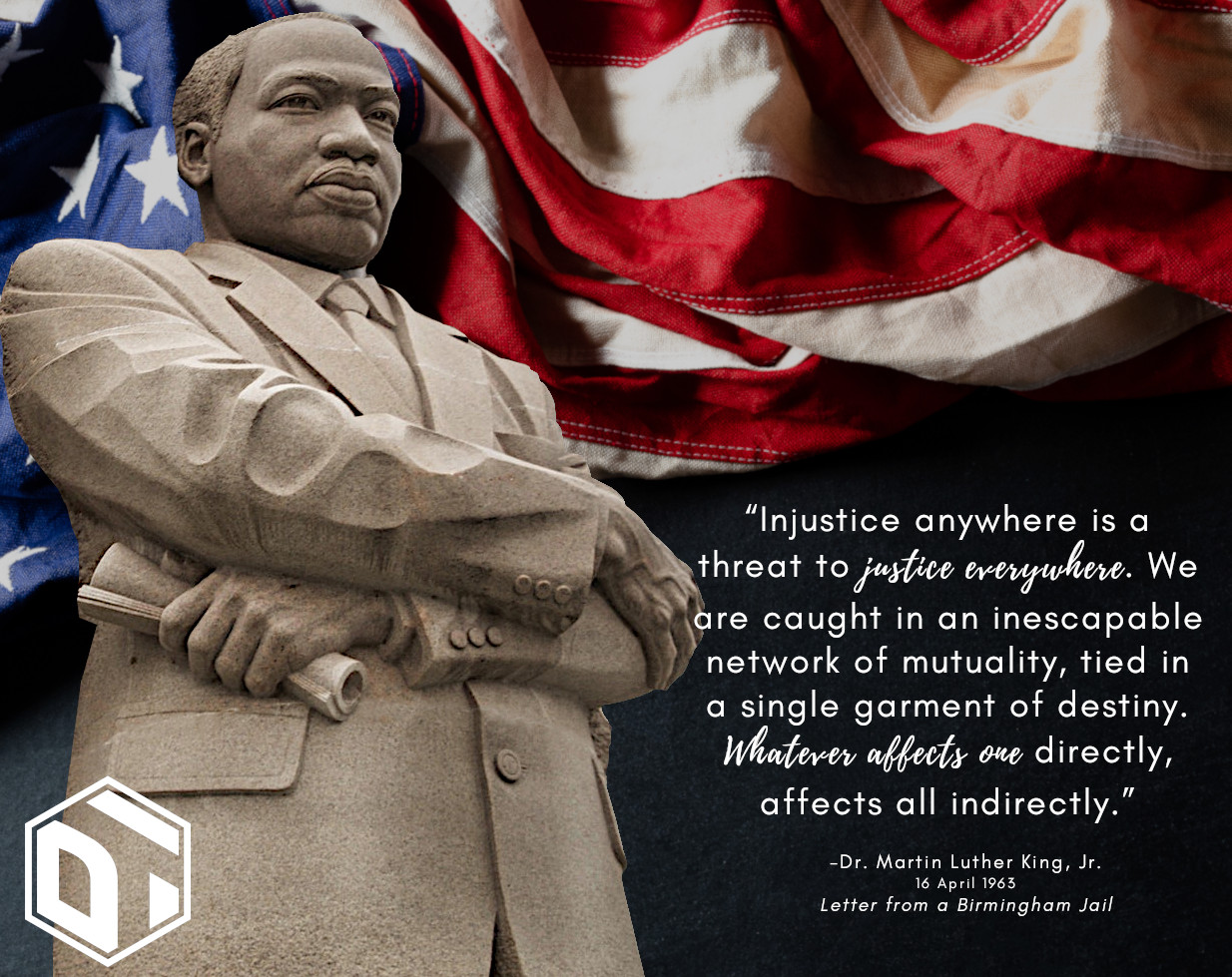 Dupuis Team is comprised of members from widely divergent backgrounds. Some of us were born right here in Puget Sound, some of us were born abroad. Some of us came up through conventional education systems, and some of us are self-educated. Some of us come from fairly priveleged backgrounds, others of us come from backgrounds where we knew want.
One thing that unites us in purpose now is embracing the ideals we find embodied in the civil rights movement fostered by Dr. Martin Luther King, Jr., whom we celebrate today. For example, in our professional lives as realtors, our lives are touched every day by the Fair Housing Act of 1968, a direct result of the civil rights movement.
The moving quote featured on this graphic our team created expressly for today is heard widely, but you might not know it wasn't uttered at a microphone from a podium, heard by thousands. It was typed by Dr. King while in jail, in Birmingham, in 1963. You might like to read the scanned original, from the archives of Stanford University. The quote can be found in the fourth paragraph.
The words may not have been heard aloud, but they echo through the decades loud and clear. We work hard here every day toward a better community for all, but we have a long way to go. Our team is in it for the long haul - here in Kitsap, and beyond. We hope you'll join our day of rememberance of Dr. King, and renewal of his spirit.