Historical Kitsap County
Posted by Dupuis Team on Thursday, April 21, 2022 at 3:00 PM
By Dupuis Team / April 21, 2022
Comment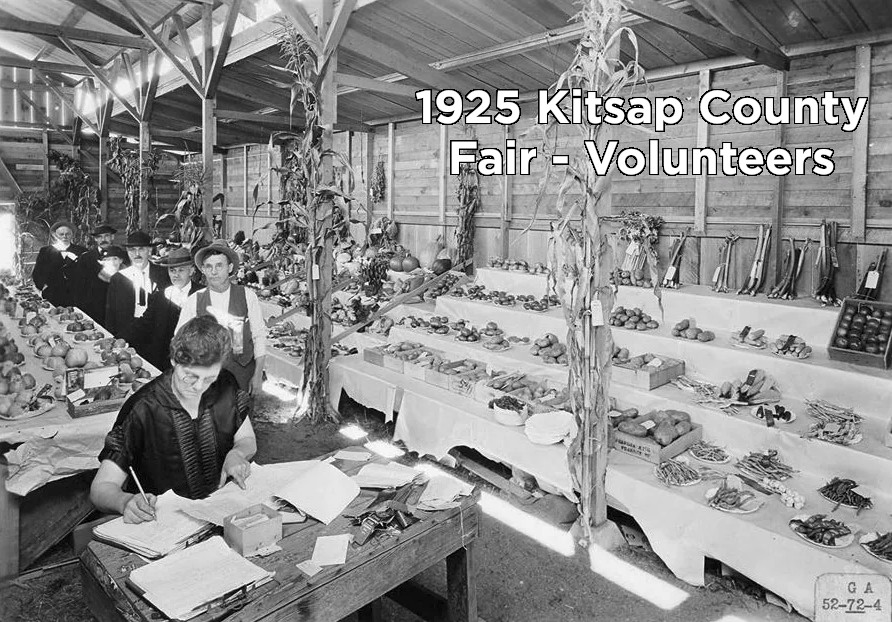 When we buy or sell our homes (or frequently - both together!) it can feel very much like the focus is on the FUTURE: what will life be like in the new place? Will it suit your needs for a long while to come?
But it's worth it for devoted Kitsap residents to take a look at what came before us, too. Our history goes back a lot further than you might think!
Starting in about 5,000 BCE (...which predates the ancient Egyptian cultures), the Suquamish people began settling the Kitsap peninsula. Before contact with non-indigenous people, this area was one of the most populated places north of Mexico City! The tribal name translates as "The People of the Clear Salt Water."
A mill was built in what is now Kingston by one of the first non-native settlers to arrive on "The Great Peninsula" in 1852.
Among our illustrious historical figures, famous Chief Seattle was born, lived, and died in Kitsap in 1866. He is celebrated every year during Chief Seattle Days (which will hopefully be returning to pre-COVID levels of observances open to the public very soon!)
The mill at Port Gamble was established in 1854, and unbelievably operated until 1996! The site is now a National Historical Site.
In 1891 - probably much earlier than you realized! - the Naval Station in Bremerton was established. It began to serve a critical role in National Security as our nation became involved in the first World War, and subsequently World War II. Kitsap remains a very active military site, at many locations. We are lucky to have such a vibrant contributor to our local economy, and to have military service members and their families as our neighbors!
Keyport is home to a special slice of local Navy history - the US Naval Undersea Museum. It is full of great displays showing the advancement of this special division of our national security, and worth the trip!
The Puget Sound Navy Museum is steps away from the Bremerton ferry dock, and maintains well curated collection of the history and impact of the Navy on our beloved Puget Sound.
Finally, we have a wonderful local history museum in downtown Bremerton - dedicate an afternoon to its displays, and then wander around enjoying the local shops and galleries.
We'd love to help our fellow lovers of Kitsap history, find their futures here too! Give us a ring at Dupuis Team today, if we can help you with your upcoming real estate transaction.