Getting Ready to Sell? Here are Great Paint Colors to Choose . . .
Posted by Admin Dupuis Team on Thursday, December 26, 2019 at 12:30 PM
By Admin Dupuis Team / December 26, 2019
Comment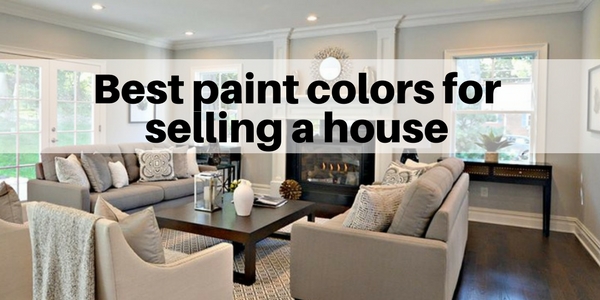 When it comes to freshening up your home in preparation for sale, nearly everyone will tell you the same thing: new paint! It will cover the scuffs and bumps of daily life, and give a fresh look to the space. It's also an opportunity to subtly update, if your old decor choices are starting to show their age, or perhaps reflect too much individual taste to appeal to broad buyer's market.

One blog that covers a lot of redesign tips has this recent article and very helpful infographic as a guide to modern choices that will have broad appeal, when prepping and staging the house for sale.
"...many people interpret "neutral" to mean white, and that is generally a color I would avoid if you're selling. Most stagers and realtors will recommend avoiding white. And, they are RIGHT. Why? Because white is sterile, stark and uninviting. It's also boring. Instead, you want a shade that is neutral and light, but also has a bit of personality and invites the buyer into your house. You want a color that makes it feel like a home."
Enjoy the following infographic. It may be worth saving to your mobile device, or printing out for trips to the paint store!