Focus on Dupuis Team Clients: Homeowners Need a Family Rental
Posted by Dupuis Team on Wednesday, March 25, 2020 at 4:30 PM
By Dupuis Team / March 25, 2020
Comment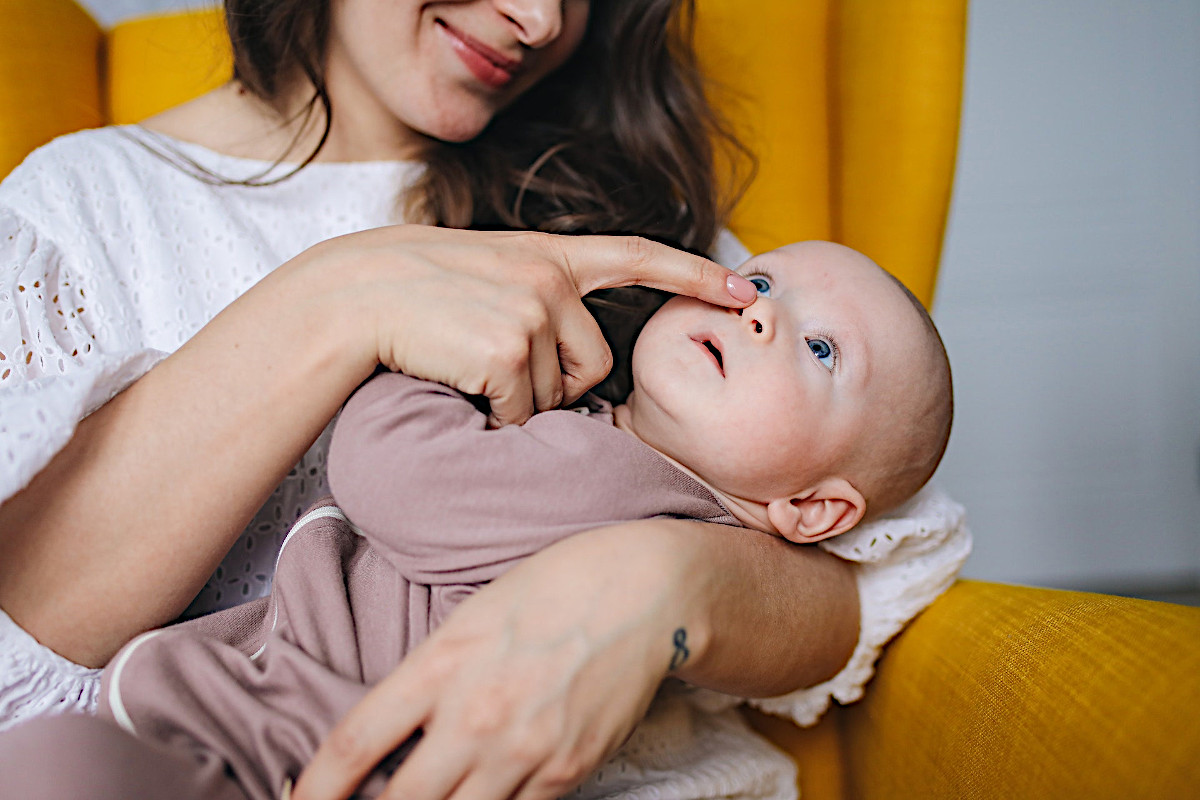 From time to time, we like to profile some of the clients we've worked with at Dupuis Team. We're always flattered when people share positive feedback about real estate transactions we've handled on their behalf, but here are the people doing the sweaty, knuckle-busting, putting-their-money-where-their-mouths-are, work of buidling a better Kitsap - these folks knock our socks off: #BestClientsEver!!
Today, we're visiting with Bremerton homeowners, Jacquelyn and Bryan - a young couple with two small children. They have typical Kitsap area professions: he's at the shipyard, and she's an artist and educator. Here's their story, in their own words:

With rising rent prices and the need to have housing security for an elder in our family, we set out to find the perfect place for our grandma in Bremerton. The list of requirements was laughable, but everything had a reason for being on the list. We were looking for a place within 5 miles of our family house in Manette; one story and no stairs; accessible bathroom; laundry on site; safe neighborhood; not too much storage; no out buildings; off street parking; and a place that would be a good rental property both now and into the future.

It was early 2015 and our budget was a maximum of $150k for the purchase price. With no hesitation Steph Dupuis, started showing us houses. Could we find a place that met all those needs in our price range? Steph was up to the challenge!

We started looking at single family homes, then condos, as well as duplexes. We decided we didn't want to pay association fees and said no to the condos. We placed an offer on and tried to buy a small house near Callow, but the seller didn't actually own the home (the bank did) and that fell through.

Next, we placed an offer on a duplex that ended up not meeting our needs - it needed many repairs, making it out of our price range. We decided "no" to a duplex. We were back on the single family home hunt. Eventually, we placed an offer on a single family home near the high school, and we thought we had found the place! We were out bid by another offer. (Anyone hunting then and recently knows this part of the story!)

The hunt continued. During the months of looking the housing options were limited, and not much was for sale. It had been about 6 months. During this time, another young adult family member became very sick and was looking for affordable housing. We thought: let's look for a duplex and see if we can take care of our family. Steph was on board, and we kept looking.

One day I drove down a quiet street near Evergreen Memorial Park, and there was a for sale sign in front of this sweet duplex that reminded me of the houses with balconies in New Orleans. It was listed for sale by owner. I looked it up online - it would be perfect! It met all of our needs on the list. It would make an excellent rental property down the road, since it was close to the Ferry and Downtown - an important consideration, if you are looking to house family right now, because their needs will almost certainly change in the future.

We loved its proximity to the park and the Bremerton Farmer's Market. Steph contacted the sellers, we viewed the two units, and we made an offer. They accepted!

The following months, we worked together as a family to make some improvements to the units and get them up to scratch. We painted the insides, changed light fixtures, did an electrical upgrade, installed stacking washers and dryers in each unit, remodeled the lower unit kitchen, overhauled the yard, removed an old chimney, repaired a leak in the roof, kicked some birds out of the attic, and re insulated the attic and crawl space. We hired out having the exterior painted and replaced the single pane windows. There was a huge amount of sweat equity that went into this family investment! At the end of it all our total investment for purchase price plus all the needed improvements was still under $200k.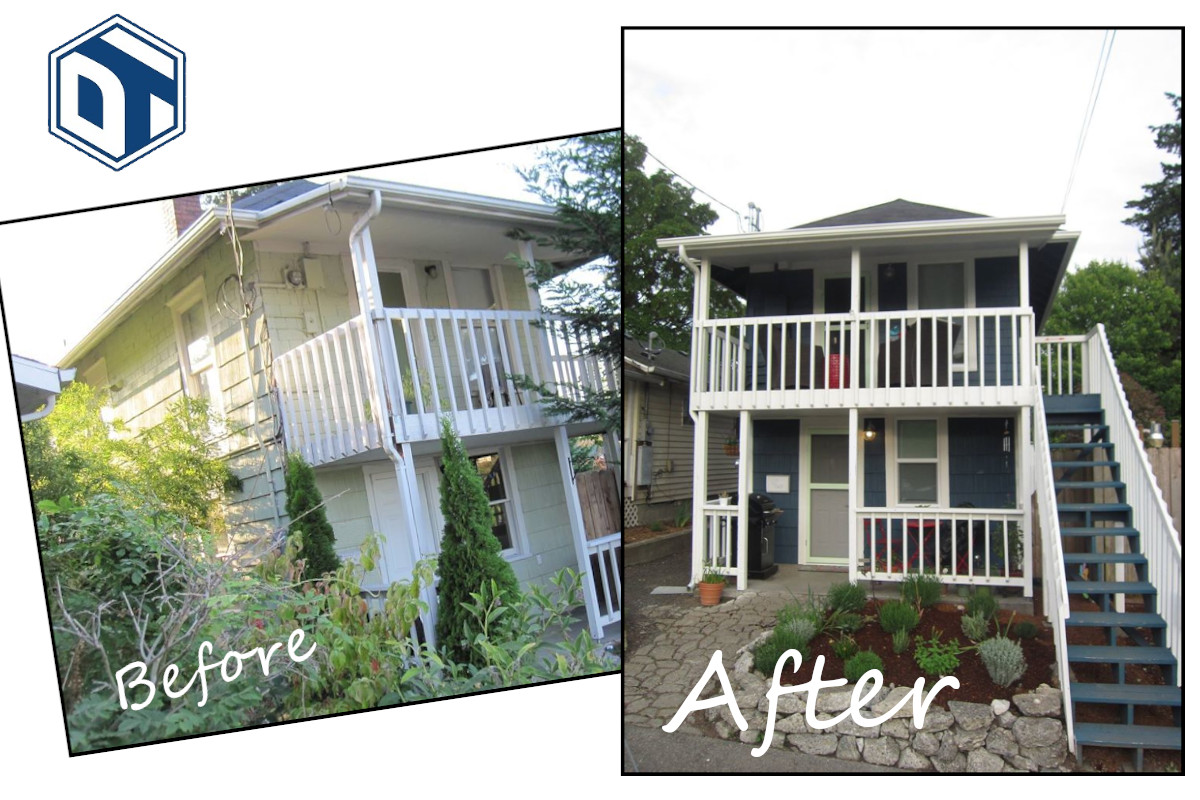 After four years, our ill family member had improved health, got married, and (understandably!) moved out and started a family. We had the chance to study up on tenant/landlord laws. The unit was listed for rent and we leased the unit to a conventional tenant. It is nice to see the whole project come full circle and see our hard work provide safe and clean housing for someone.

The property has realized it's potential as a sustainable real estate investment and that is a great feeling! Working with Steph was a pleasure. She is courteous, on time, and has an impeccable attention to detail. She was understanding about our goals and was respectful of our price range and requirements for our property. When we buy our next home, Dupuis Team has our business!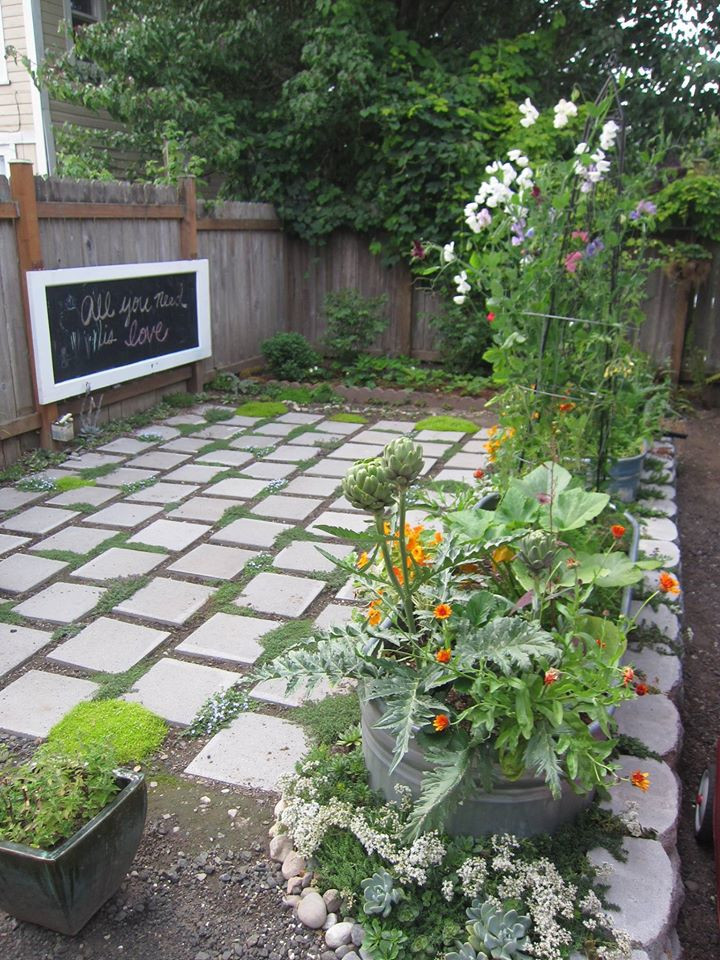 Thank you so much to Jacquelyn and Bryan, our Dupuis Team clients - we appreciate their shared photos, and their really great story! What an asset folks like this are to Kitsap - we're proud to have them as clients, and neighbors!

Are you looking to add a rental property to your financial portfolio? Give us a ring - we have LOTS of experience with this sort of transaction at Dupuis Team, and we are (safely!!) wide open for business during coronavirus awareness and distancing.