Five Signs You Might Be Ready to Sell Your #Kitsap House
Posted by Dupuis Team on Thursday, November 4, 2021 at 4:15 PM
By Dupuis Team / November 4, 2021
Comment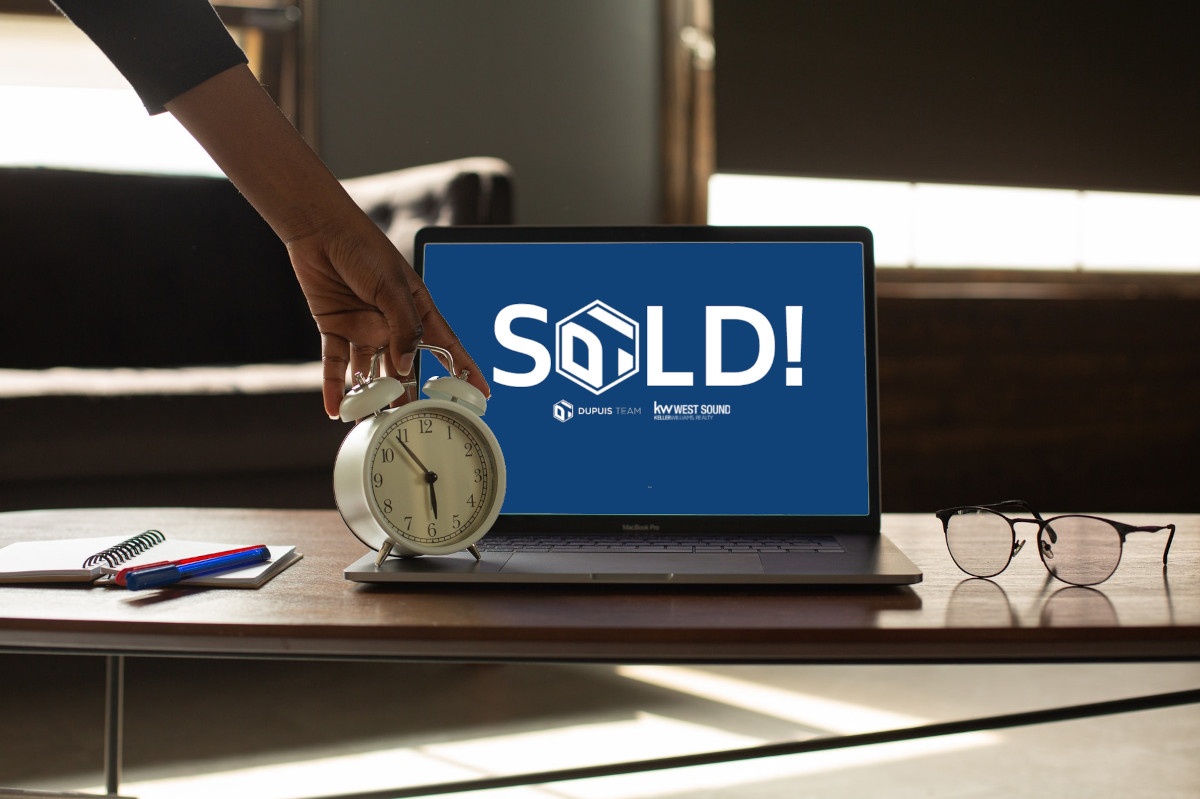 Sometimes, it's obvious when it's time to sell: you get a job on another coast, or perhaps your family size abruptly increases - or decreases. But life isn't always full of giant "Sell Now" signs. It often can take a lot more thought, particularly if you are not looking to relocate. Here are the top five signs you really should consider selling your house:
It's a seller's market - particularly if you are in an area that has historicaly seen housing market volatility. If you have ten years or so to wait until the market (likely) comes back up again, then it's probably okay to wait. But if you definitely want to sell in the next five years or so, it might actually be a good idea to think about selling NOW. (Tip: Keep a close eye on the Kitsap Housing Market by catching our weekly live video on the subject, or reading our hard copy of the weekly stats, published every Monday here.)
If you really, really do not feel at home in your house. This is a kind of nebulous point because its definition will vary for everyone - but in a seller's market, you have the luxury of ditching a house that never felt right, and looking for a place that is really feels like YOU.
If your finances would be improved - or at least, not negatively impacted - by secondarily buying a new place to live. Figure out how much equity you have in your home by determining your home's market value, and subtracting the balance of what is still owed. That money, plus your cash reserves, can be put toward a new home in whatever proportion makes sense for your finances. Dupuis Team can help by providing an up to date and FREE Comparative Market Analysis for your current property.
If you can manage a move by the move your sale will dictate. Considering how long it will take to sell - and therefore, whether you can meet a particular timeline for actually moving. You can get an idea of how fast homes are selling by watching the weekly stats, and taking particular notice of the average "Cumulative Days on Market" for homes that have sold. If your own property is unique, you might ask your broker to provide a CDOM that is closer to what you can expect.
If you are ready to do the work that comes with selling a house. It can take a fair amount of work to get a house prepared for market. You may need to seek some repairs, and seriously declutter your personal effects. Although your Dupuis Team broker will guide you through all of the steps involved in listing (and buying another place) a lot of the inconvenience will fall on you personally - keeping your home spotless while it's being shown, dealing with offers, and so on.
Give us a ring at Dupuis Team today - we can talk over your exact cricumstances, and help you come to a decision about listing your home. We absolutely do counsel some clients against selling, even though it's our own bread and butter. We want to see our clients into better situations, not worse. Let's give your situation a lookover, and have a chat - it may indeed be time for you to sell!