Do YOU Know About COVID-19 Safety Precautions During Real Estate Transactions?
Posted by Dupuis Team on Thursday, August 27, 2020 at 1:00 PM
By Dupuis Team / August 27, 2020
Comment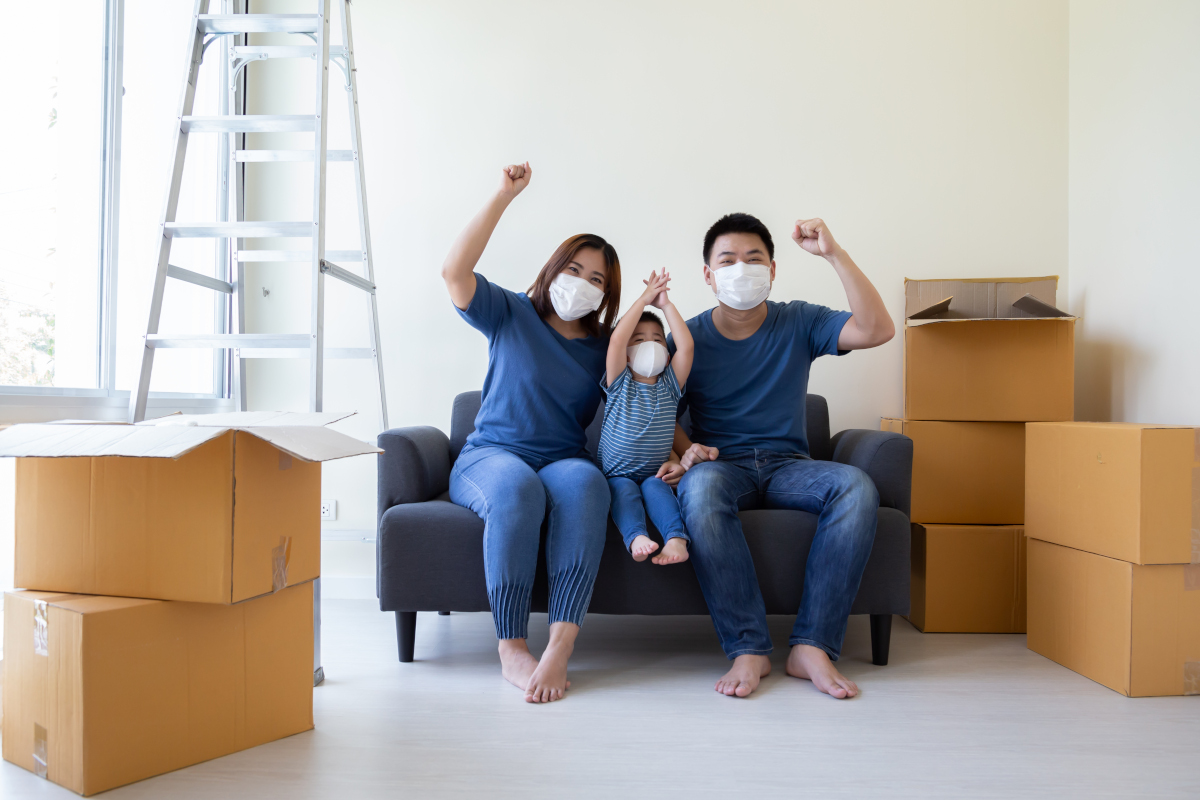 We have really been blessed in Kitsap County with a jumping real estate market - everyone is SO busy, from brokers to clients to the partners we work with (photographers, inspectors, appraisers, and so on) - that it is easy to assume that the COVID-19 pandemic hasn't had any impact on the market, or that we haven't had to take notice.

Nothing could be further from the truth. We have all made many changes to the way we conduct business, with the primary goal to protect ourselves, our staff, our industry partners - and you, our very important clientele.
At the outset of the stay at home orders in early spring, we talked about some of the ways we changed our business practices. As time moved on, practices became more codified across industries and regions, reflecting local needs. Here is a word from Dupuis Team founding member Stephanie Dupuis, on our current practices as they relate to preparing new listings, and showing properties:
To summarize:
We are now permitted in-person meetings for listings and showings, which is a welcome change from last spring when everything had to be virtual. In order to keep everyone safe during these, we are following certain protocols:
All showings are by appointment only, no more short-notice drop in viewings. Expect turn arounds of 24-48 hours for these appointments so sellers can take the necessary precautions in their homes.
All persons inside a property MUST wear face converings, and they must maintain social distancing. Brokers may not provide services or access to the property to anyone (clients, or industry partners) who refuses.
Only three people MAX permitted inside a property at any time, and one of these people MUST be the broker. Plan your viewings and inspections accordingly. We understand that in years past it has been fine to bring along friends and family so you can weigh additional opinions for such a big life purchase as a home, but it simply isn't safe right now. If extra people attend a showing, they will have to wait outside, or in your vehicle.
Kitsap County is still in Phase 2, which means no traditional open houses are permissible. Those are tabled indefinitely for our area. (If Kitsap is reclassified to Phase 3, then they may resume, with social distancing and mask safety.)
We are prohibited by our industry licensure and MLS membership from engaging in transaction business with our clients and partners, without following these safety precautions. We cannot provide any services to clients who cannot (or will not) comply with their side of these precautions. If we breach the protocols, we can be subject to very stiff penalties. It is unfair to ask any real estate professional to risk this.
To editorialize a bit, we think it's possible that some clients and perhaps even some unscrupulous professionals are being lax. That's somewhat beyond our control, outside of reporting violations when we are aware. For the vast majority, we've been pleased that nearly everyone we encounter has been very good about compliance.
We want to emphasize that our own team will be following this safety procedures. We will NOT provide services, when precautions aren't followed. We deeply value the safety and health of our team, our clients, and the properties we represent, and we will not allow practices that jeopardize this - ever. We are so grateful to work with people who enthusiastically embrace that which is necessary during this time, and we know we are lucky have such great folks around us. #BestClientsEver