Do You Have Real Estate Resolutions for 2021?
Posted by Dupuis Team on Monday, January 4, 2021 at 10:00 AM
By Dupuis Team / January 4, 2021
Comment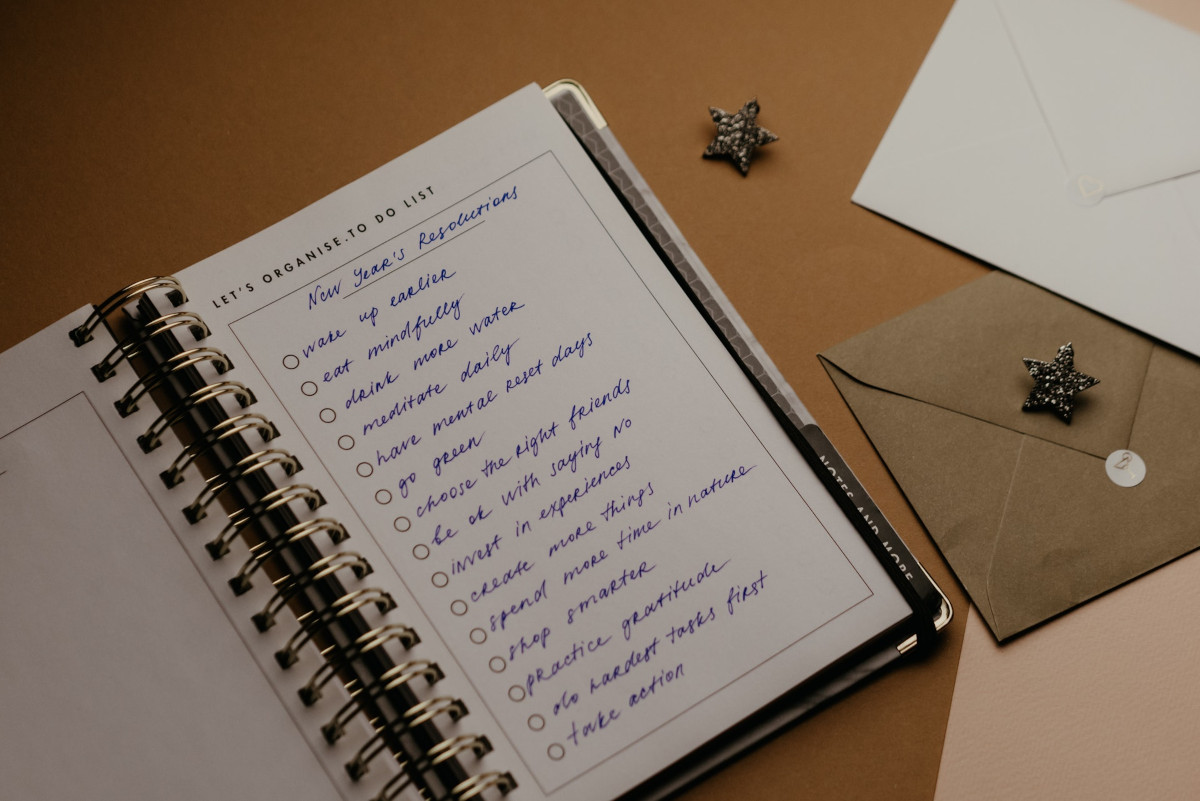 Definition of resolution: A firm decision to do (or not to do) something."

-Oxford English Dictionary
This singular definition of a "resolution" revolves around a decision - and those are the hardest, most emphemeral things for us sometimes, aren't they? We know we should exercise more, eat healthier, quit smoking . . . but we often lack the decision to actually make it happen. We lack a clear path to how to make those things manifest in our lives, even if they seem self evident. Habits are hard to shake up!
If changing your housing situation this coming year is in your sights, we've got some steps you can be taking right now to make this happen. We want you to meet New Year's Eve 12 months from now, with a champagne toast in your new place! ( . . . unless you are giving up champagne. We support your toasting beverage of choice, in this early stage of resolution making!)
Thinking of stopping the rental circus, and becoming a home owner this year?
1) Find a mentor: Find a friend or relative who is a homeowner now, who will let you pick their brain about the real estate process, local real estate conditions, what sort of home might suit you, and so on. Ask to help with homeowner tasks, such as periodic maintenance and repairs. Ask to come along when meeting contractors, to get an idea how to best utilize them.
2) Set savings goals for down payment and closing costs: Obviously the more you can put down on a house, the better your month to month mortgage payment is going to look. You also need to have some liquid cash to complete the closing process, for various standard costs. This is usually the biggest hurdle folks face, so don't feel alone! Settle on a practical number, divide it by 12, and see what you can do to build it up into a pile.
3) Become more financially savvy: Use this time of savings and thriftiness to educate yourself about personal finance, financial responsibility, the world of investing (...for which a home can be considered a part), and so on. Tidy up any messy financial details that need your attention (because you'll be scrutinized when you apply for a mortgage!) Find out what you should NOT do before buying a home, too. You will go into your homeowner role with a lot more understanding of the greater financial world. Living as a month to month renter has its freedoms (and of course, it's the right choice for certain circumstances) but it also lacks financial security and asset building.
4) Find an advisor: We highly suggest that buyers have a buyer's agent. This is essentially free to you as a buyer, because her fees are paid via the seller's agent commissions - yet she represents YOU. Not all realtors consider themselves advisors; many really are just interested in churning sales, so be careful here. Interview many agents, so you'll have someone who fits your needs. If you're still saving up and getting yourself in financial condition to buy, you have time to gather recommendations from friends and family, and to conduct several interviews.
5) Increase familiarity with Kitsap: We are obviously biased, but we really do think this area offers the best of everything - a wonderful balance of real estate value vs. quality of life . . . proximity to both wilderness, and modern conveniences. While you're saving up to buy, put some effort into getting to REALLY know the various towns in Kitsap, and give some thought to what suits you best. We have some wonderful recreational areas, designated hiking trails, dog parks, and more!
6) Understand winning bids in the current seller's market, and what it will take from you to get a house under contract. It can be frustrating, if you don't go into the bidding process understanding how to manage your expectations. You will likely need to shop in a slightly lower bracket than your pre-approved mortgage says you can afford, and you will need to offer a bit more out of pocket. We address this and more in many of our weekly featured You Tube videos, and we hope you'll subscribe and follow along!
---
Thinking of listing your existing home for sale this year?
1) Start editing your belongings now. You have a lot more stuff than you realize, truly. Time to hit up the Marie Kondo videos, and seriously declutter. If you haven't used something this past year, it's time to let it go unless it's sentimental. Limit the number of things to which you have sentimental attachments, too - remember things do not love you back. When it comes time to stage and sell the house, you will be fervently pleased that you do not have excess clutter to clear - never mind, time to make the actual move.
2) Seek out a home inspection now, before listing. Your buyer absolutely will be conducting paid, professional-level inspections of your home and its systems - and is entitled to negotiate the price based on problems they find! Don't leave this as a surprise - pay for your OWN inspection early, and address anything important NOW, before you take the home to market.
3) Increase #Kitsap market awareness: We strongly advise anyone thinking of selling to start following our weekly Kitsap Market Stats, available as a simple .pdf handout here, and also in more detailed videos, where we discuss the ins and outs of the numbers, and what it means for YOU.
4) Make a list of projects that need finishing before listing, and set timetables. You know when you need to move (or your agent can advise an optimum listing time for you.) Your real estate advisor can tell you what the typical time for properties to remain on market is, and how long properties take to close. That gives you a time table from which to work backwards, in order to be done by listing day (Tip: you actually need to be done a week or so earlier, to allow for staging and photography.) Draft a master list for each room (and the exterior and yard) and decide when you'll tackle each thing.
5) Contact several seller's agents, and pick one who is right for you. Of course, we hope you'll give our Dupuis Team brokers a strong consideration! You want someone who will level with you about the condition of your property, and give you a good comparative market analysis (always free at Dupuis Team!) so you'll have an idea what you might get, if the property were listed immediately. Our brokers will honestly tell you what we think of your entire financial position - sometimes, we advise people NOT to sell! It's not always the right time or move. (But we can tell you how to fix that, too!)
The time is better than ever to change up your Kitsap real estate, whether you're buying, seller . . . or both! Give us a ring today at Dupuis Team, and we'll help you chart the course, and help you be in the house of your dreams in 2021!