Curb Appeal: What Color Should You Paint Your Front Door?
Posted by Dupuis Team on Thursday, July 1, 2021 at 2:00 PM
By Dupuis Team / July 1, 2021
Comment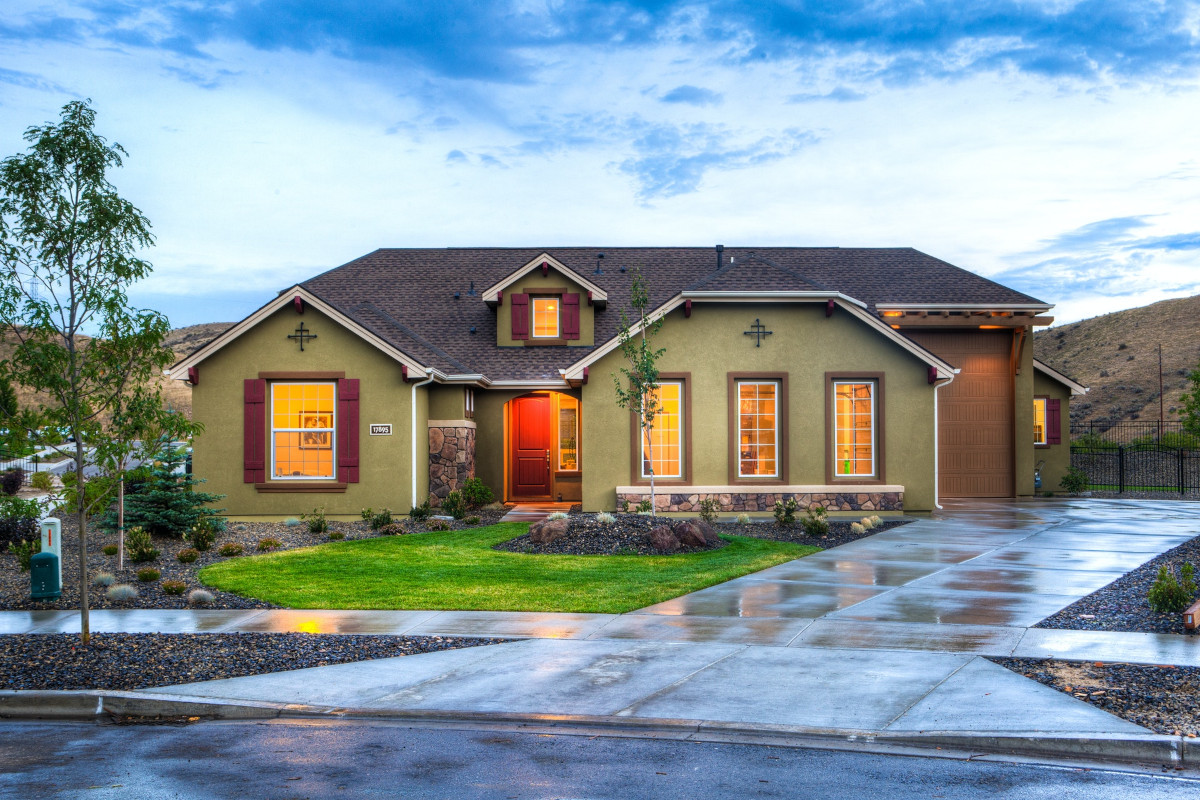 One of the most fun and rewarding parts of being a homeowner is the freedom to really put your own stamp of personality and style on your dwelling. Nothing is more evident than the front facade of your home, in terms of what can be seen by the world at large. That charisma is what we call curb appeal - literally how attractive and enticing your home appears from the curb.
Perhaps one of the most eye-catching elements is your front door - we feel drawn to that feature by its very nature, and a welcoming appearance can greatly enhance your curb appeal. If you are trying to list your home - or are dreaming about how to fix up your newly purchased home, we have some tips!
First of all, consider if you are beholden to any HOA concerns. Occasionally, HOA bylaws will dictate paint colors for a harmonious appearance to a neighborhood as a whole. You may need to propose your paint color choices to a board for approval. If you are planning to list the home for sale, make sure you allow enough time for this process AND the repainting.
Don't pick anything completely outlandish if you are trying to sell. While the home will certainly stand out among other listings, the effect will be a bit polarizing and turn-offish. Examples here include electric/neon colors, or jarring patterns. If it could have been a psychedelic rock album cover . . . steer away.
If you want something that stands out but is harmonious with the other tones in the house, find yourself a standard color wheel, and pick a tone opposite the main color of your home. The photo at the top of the article is a good example of this. Green and orange are opposite on a color wheel. This owner has further chosen tones that are slightly muted of each.
If you feel bad at color theory (...many of us do!) there are some fun mobile apps these days that let you mix different color pallettes to see what seems pleasing - or will suggest complimentary colors to the main color you designate. The paint store can scan your custom selection, if the app isn't specifically a paint color selector. Check your favorite app store for downloads.
Most larger paint sellers have some really good online tools to help with your choices. Try Benjamin Moore, Sherwin-Williams, Behr Paint, and Valspar Paint.
For inspiration, google the year and "paint color" - most of the major players in design, home improvement, and paint manufacturing put out reams of articles weighing on trending color. Here's one from 2020, and you can compare with the pallette they suggest for 2021. It's quite interesting to see what colors go in and out of vogue - and it's something to be aware of, if you don't want your door to look dated. Many times, those sources await the announcement of each year's Pantone Color of the Year, and build from there.
On the other hand, it really only needs to resonate with you. You want something that makes you proud to arrive home, and happy to be walking in. Give this quiz from HGTV a spin, and see what you come up with! Try driving through a neighborhood you know to be colorful, and see which front doors really call out to you.
Apartment Therapy, a great online resource for living in smaller spaces (often true for those of us in historic Kitsap homes!) offers two recent articles - one suggesting some unusual colors to try, and another on colors to AVOID. They hedge their bets by stating that they know one color made both lists. Oh, dear - we're not sure what to do with that information!
What color would you choose if nobody else would judge? What colors have you seen that were awful? Magnificent?
If you're looking for a new front door to call home - or if it's time to put yours up for sale - please consider giving us a ring at Dupuis Team today. We'd love to weigh in on your transaction, and share what we know about the local Kitsap housing market - we've been here through lots of ups and downs, and can offer you the guidance you seek.