Considering a Fixer-Upper?
Posted by Dupuis Team on Monday, March 16, 2020 at 12:15 PM
By Dupuis Team / March 16, 2020
Comment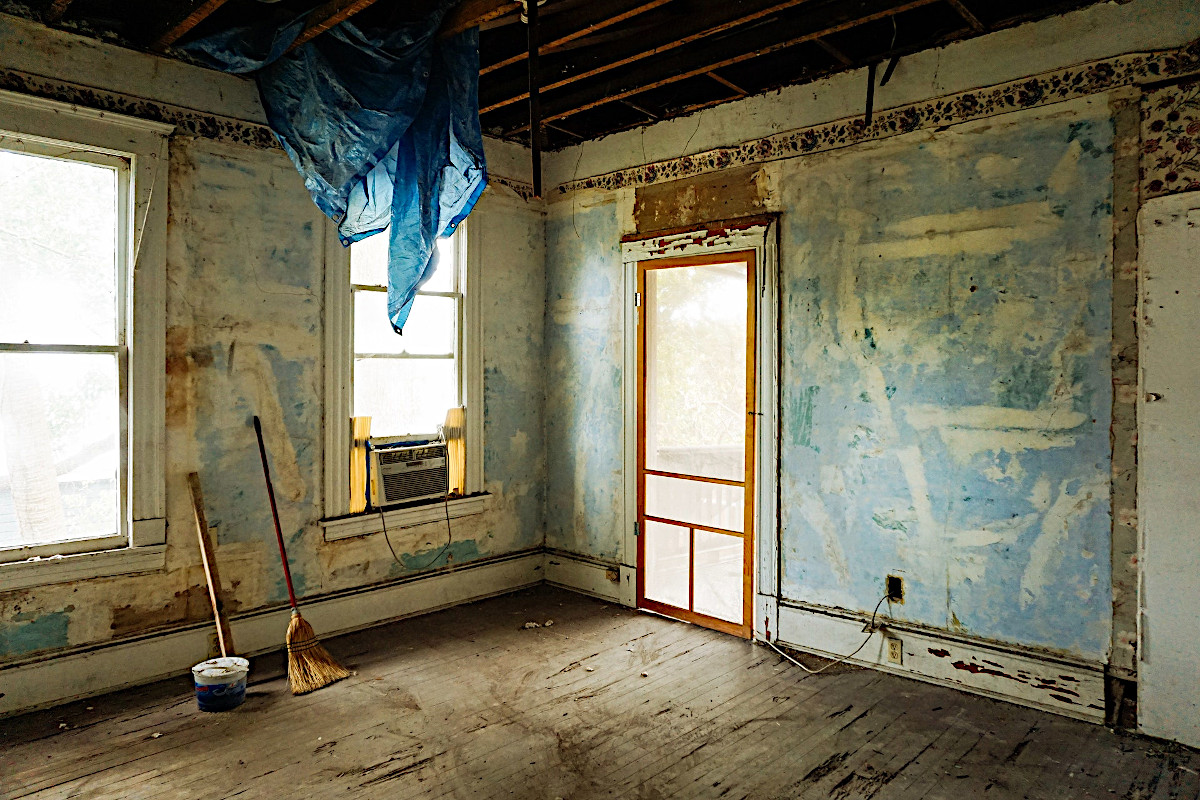 The Kitsap area - and especially Bremerton, because of its World War II-era shipyard and associated industry at that time - is FULL of fixer uppers. While the area has seen a flurry of activity this niche already, scores and scores of homes remain, and they show up on the market weekly.
It's a considered purchase for sure - fixer-uppers are NOT for every buyer. It takes a lot of clarity about your reason for the purchase. Is it just an investment - ie, fix and flip? Do you want to occupy the home? What is your timeline, if you really want or need to be living in the home? It also takes an honest assessment of your additional resources after the purchase: this includes your skillset (and will) to tackle some things DIY, and money for materials, and hiring out labor for that which you cannot or do not want to do yourself.
If you've decided this sort of real estate transaction is for you, you're in good company! Several of us on the Dupuis Team have been through a couple fixer-upper purchases over our own real estate journeys. It's a great way to get a lot more house (and possibly property) for your dollar, and it can be a very satisfying project. It can really magnify the equity your home possesses, once the renovations are complete - you'll have paid low dollar for a house now worth much more. For those of us that have really grown roots in Kitsap, these homes hold especially dear value, as they relate so closely to history of the area.
The perfect fixer-upper is the home that everybody will want in the future but nobody wants right now." - recent article on The Spruce
Here are some points to consider if you are strongly interested in a Kitsap area fixer upper:
Decide what you can DIY, and what you can't. There is a lot of reality TV built around renovations, and it's important to understand that while they typically achieve wonderful results (and you can too) they grossly underplay the dirt and sweat and scraped knuckles and frustration quotient that DIY actually entails. A great way to shore up your skills (and get a reality check) is to help a friend or two ahead of time, or volunteer at a Habitat for Humanity build.
Understand exactly what renovations cost, in terms of time, hired labor, and materials. Always build in a generous buffer for budget overruns, because there simply WILL be. You cannot possibly know for sure what you'll find as you tear into old houses. There has to be an allowance upfront for the Unknown Factor.
Don't forget to include the costs of permit fees, too. Permitting information is available on the Kitsap County website (and similarly available on other nearby county websites, if you buy near Kitsap.)
There WILL be "hidden" costs you need to be aware of: living arrangements during renovations; storage of belongings if you sell your existing home before moving into the fixer-upper; interest on credit cards or loans you may use to finance the repairs; costs of dining out, laundromat, etc. if you will live-in during the renovations, but parts of the home are not usable for a time;
Most importantly, you need to have made these reno calculations for yourself before putting in an offer. It may be wise to put together a cheat sheet for yourself along the lines of "new roof costs $xxxx, wood flooring refinishing costs $xxx" and so on - it will facilitate putting together a renovation estimate quickly, and therefore making your bid in a timely fashion. It's CRITICAL that bids go in quickly, in the current market.
Understand that you may need the services of a good engineer if the home repairs are in any way structural. Skipping this may seem like a good way to save $500 - 1000, but will not be worth it if the structure is unlivable, or unsalable.
Always include an inspection contingency in your offer, so you'll have another set of professional eyes on what the project needs before everyone signs the bottom line. You can use the inspection report to ask the seller to make the repairs (or to offer money towards them, at closing.) The seller might back out, but you can as well if it turns out to be biting off more than you can chew. Your agent will thoroughly explain what these contingencies mean, and you can always (ALWAYS) ask more questions of your Dupuis Team member.
It is possible to include some funds for renovation in your mortgage, but there are restrictions. Real estate site Trulia has a good, recent article comparing two kinds of mortgage designed for this situation.
Realize that not all fixer-uppers are worth it. Be willing to walk away from projects that are not going to hit your must-haves after renovations. Is it still in a terrible location? There's no remodeling that! Will it meet housing norms for the area, should you decide to resale? For example, 1 and 2 bedroom places are less desirable - will it still be in this category after renovations? Will it still only have street parking? These are things to consider as negatives, in making your decision.
Conventional advice is to bid lower than asking in a fixer-upper situation, and that may well add to the value you ultimately hold in the property - but be acutely aware that the Kitsap market has been in a unique situation in the past couple years - a strong seller's market means that properties are often selling for well OVER asking, including the fixer uppers. There are still a lot of property investors looking for fix-and-flip situations, and you'll certainly be bidding against them. It's been some time since we've even seen market stats that sat at all under 100% of asking prices. You may have to balance the conventional sense of bidding low on fixer uppers, with the reality of what it takes to get into a Kitsap-area house.
We'd love to give you a hand with your Fixer-Upper dreams! Give us a call at Dupuis Team, and we can get the ball rolling for you.