Consider a Kitsap Home for Your Remote Workplace!
Posted by Dupuis Team on Thursday, August 13, 2020 at 12:45 PM
By Dupuis Team / August 13, 2020
Comment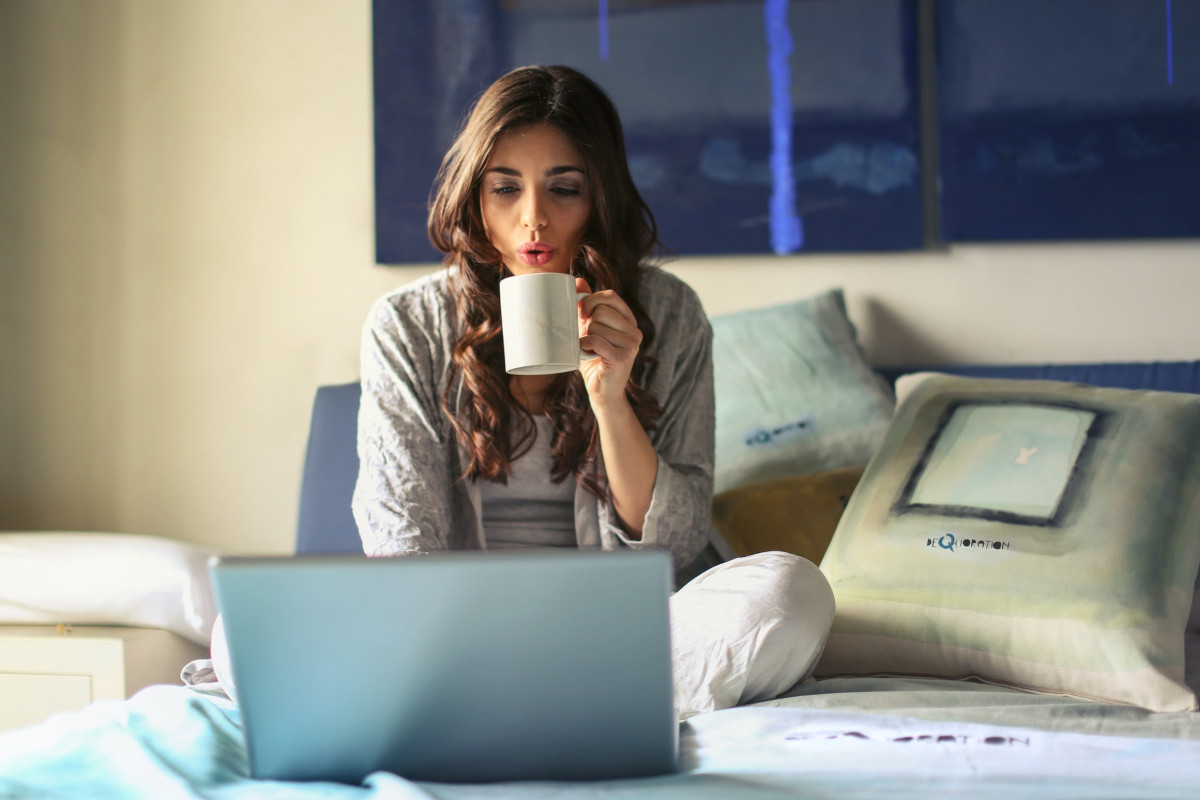 We've talked a lot about the factors behind our smokin' hot, yet comprably affordable, Kitsap real estate market right now, here on the blog and on our You Tube channel . . . it's not exactly the national norm. (Be sure to catch this week's featured You Tube video by broker and team founder Steph Dupuis, she gives some really good insight and incisive analysis on where the market is likely to go in 2021.)
Underlining some of this, especially when we discuss people moving here from Seattle, is the rise in remote workplace practices. Some of this is a natural outgrowth of changing workplace culture and available tech, but obviously the big driving factor right now is COVID-19. Many people miss their coworkers and office life, and we get that - we have a great team, and are used to seeing more of their faces too! Zoom REALLY isn't the same.
Stats from immediately before the pandemic shutdown put numbers at around 5% of US workers, or 8 million people. Those numbers themselves represented a LOT of growth in the practice. But right now? A June 2020 Stanford report puts it at a whopping 42% of the labor force.
But at the same time, we have been experiencing a tidal wave of people who are finding that they (and their teams) are indeed able to be productive from home, and that they quite like the change in lifestyle. They like regaining their commute times, they have some privacy about exactly when they momentarily step away from the desk for personal needs, and certainly there is a global fellowship of dogs who are happy to have their owners around a lot more (survey is outstanding on the cats, who refused to send this blogger's forms back.)
If you find yourself in a position to engage in remote work from your Seattle area job at least some of the time, you'd be missing the boat (...that's a ferry joke!) to not seriously consider buying a home in Kitsap right now. While it's readily apparent that the rise in tech industry in Seattle has had positive effects for the residents - excellent services are easily obtained at home - you may wonder how far out that ripple effect goes.
We interviewed recent Dupuis Team home buyer Jake about his own situation. He was formerly commuting on the ferry to a downtown Seattle tech job, but worked a lot of overtime from home in Kitsap. He put some effort into making sure their Manette area home had an upgraded bandwidth. Worries about stormy weather impacting power delivery haven't really been a problem, he says - fewer residents mean fewer power lines to go down, and fewer people impacted when they do. It also seems that East Puget Sound (Seattle side) gets the worst of the tree-toppling storms, but that isn't something we've pulled hard numbers on.
"Really, I am set up at home with the same conveniences I have in the office. The tech here at home in Kitsap, is every bit as good as what I had in the office in Seattle. My partner and I are actually both working from home right now, plus there's usually a fair amount of streaming going on - we might have Netflix on in the background, and her job involves some pretty big video files and image work, among other data needs. We're loving it here!"
We do suggest that you look into whether you'll need a firewall and VPN for secure remote work, and everyone should have a good Uninterrupted Power Supply for their critical equipment, and charging during power failure. Be sure you have a system in place for backing up your work remotely, too. Those are universal suggestions of course, and not unique to Kitsap. This column is authored by an IT type who can't help herself. . . but who nonetheless suggests you look to Kitsap for home value and positive life factors!
Give us a ring at Dupuis Team real estate if you are thinking of moving your remote workplace to a Kitsap area home - we'd love to talk over your needs, and share our take on your unique circumstances today!