Comparing Affordable Kitsap's Growth Rate in Puget Sound
Posted by Dupuis Team on Thursday, June 11, 2020 at 12:15 PM
By Dupuis Team / June 11, 2020
Comment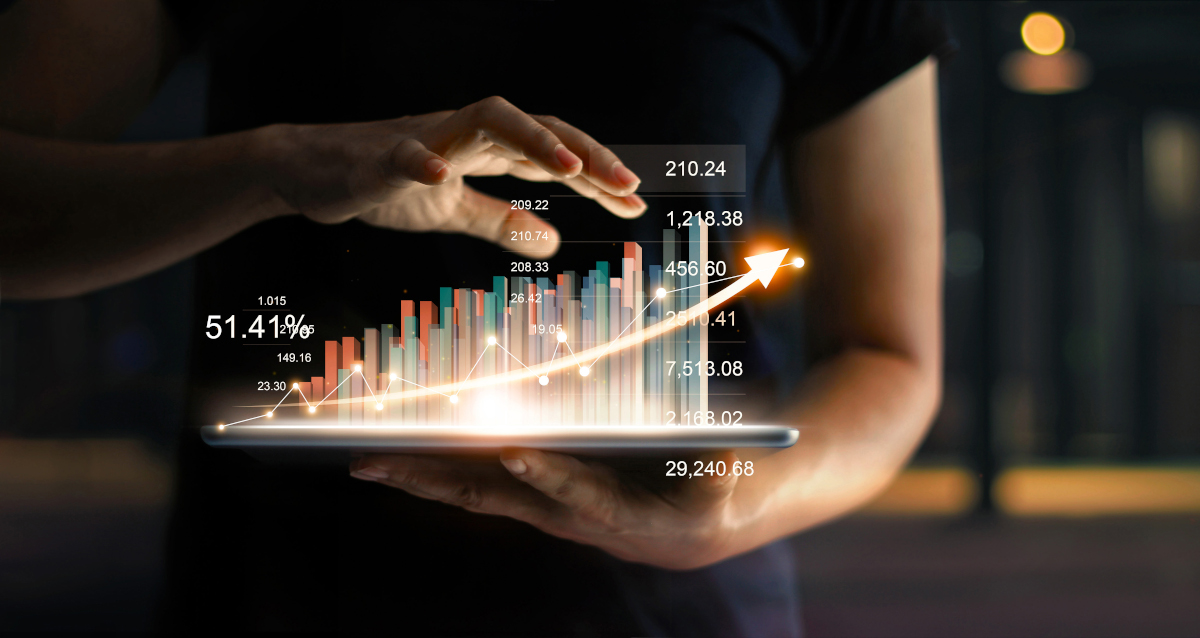 We focus a lot of time and effort here at Dupuis Team, on the waxing and waning of market stats in Kitsap County, our personal area of expertise. In addition to the obvious fact that housing inventory and prices fill up the minutiae of our professional lives, we honestly believe that fluency in these changes helps us do our best to advise our clientele. From the very start of our client relationships, that's how we see ourselves first and foremose: advisors. We hope you will rely on our knowledge of the area and experience in Kitsap real estate, to guide your own real estate dreams. That's true whether you find yourself a buyer or seller (or both, at the same time - super common!)
Towards that end, we try to make the concrete, scientific data the foundation of the art of Listening to Our Clients. We couldn't do that without up to the minute data - and so we track that carefully and always have it handy for you - both as visual data and downloads at the Weekly Stats webpage, and covered in more depth by Dupuis Team founding member Steph Dupuis, in our Weekly Housing Stats video. (Please do consider subscribing, if you'd like to learn more about Kitsap real estate!)
People serious in the short term about listing or buying a home in Kitsap, are going to be most interested in those current sales stats: where are housing prices RIGHT NOW? And that's totally fair - that's the bottom line for these folks. But of more interest for people who aren't quite ready to pull the trigger on moving to Kitsap, it may be about more than Today's Median Housing Prices.
Of course, there's no denying that housing prices have gone through the roof all over Puget Sound in the last couple decades. And while it's fair to say that the King County area - the focus of the recent tech boom - is probably always going to be more expensive, giving Kitsap an affordability edge (while King county remains quite accessible to commuters via ferry) it may be instructive to view each area through the lens of growth RATE . . . how fast have relative prices risen, over time?
For starters, it's worth noting that we've continued to see a little growth here in Kitsap, compared to King, over this time last year: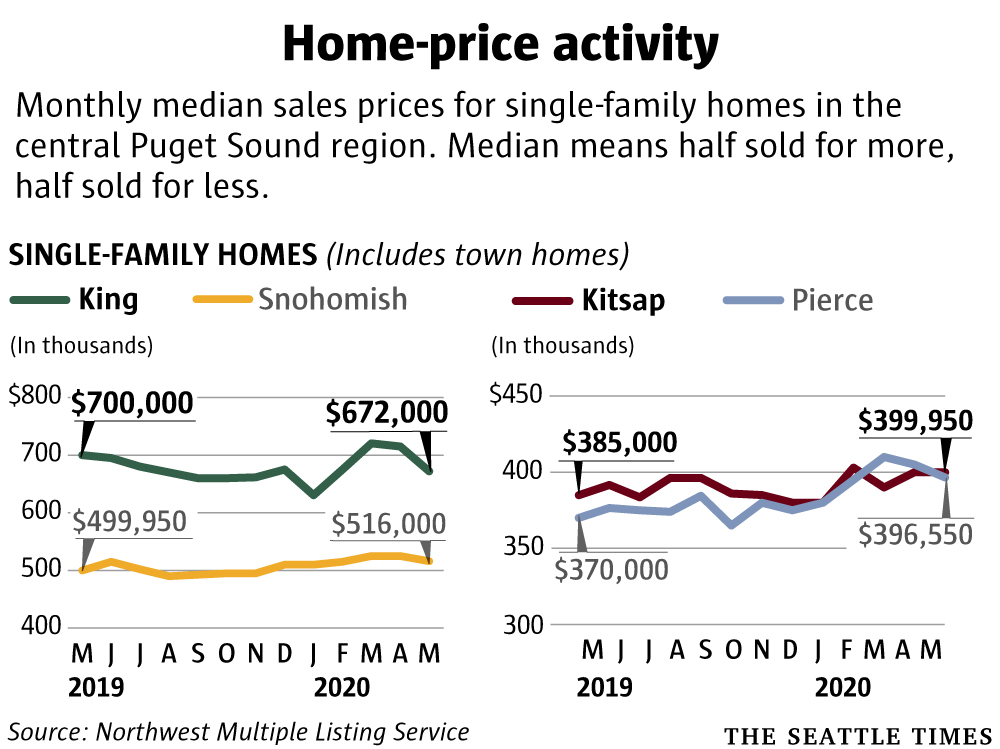 The linked article largely attributes the decline in sales (and sales prices) in King county to having been one of the epicenters of the ongoing coronavirus pandemic - something that hit Kitsap much more gently.
And prices are undeniably higher in Kitsap, reflecting our ongoing low inventory. This article from the Kitsap Sun, written pre-pandemic restrictions, discusses the realities we've also been bringing to you in our blog and YouTube broadcasts.
But let's take a hard look at the rates of growth. These two graphs, which are interactive at their origin sites on the Federal Bank of St. Louis' website for Kitsap and King counties respectively, are set to show Annual Rate Change in median house pricing. Remember that a number above zero indicates a climbing number, and a figure below zero means dropping rate - these aren't the actual housing prices, just the rate at which they are changing. (You can really see some interesting info if you click on Edit Graph, on the linked pages - you can see the raw housing prices, and more. Slide your cursor along the graph to see how the numbers are changing.)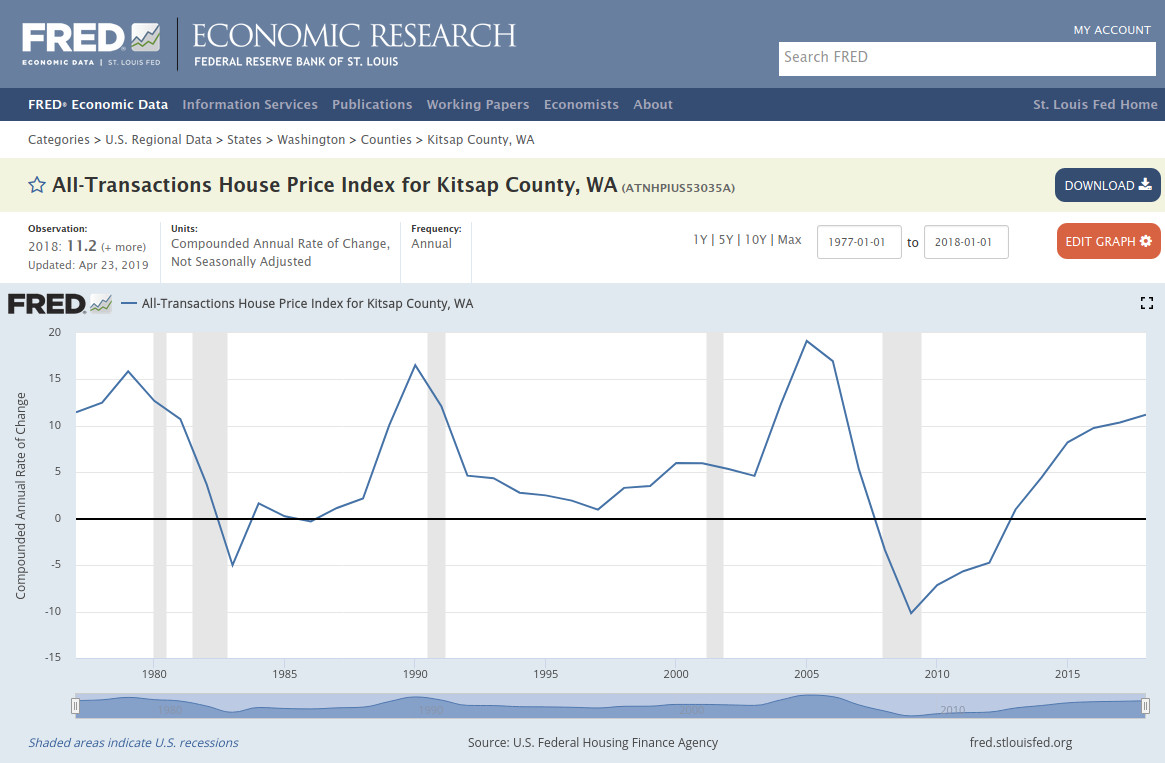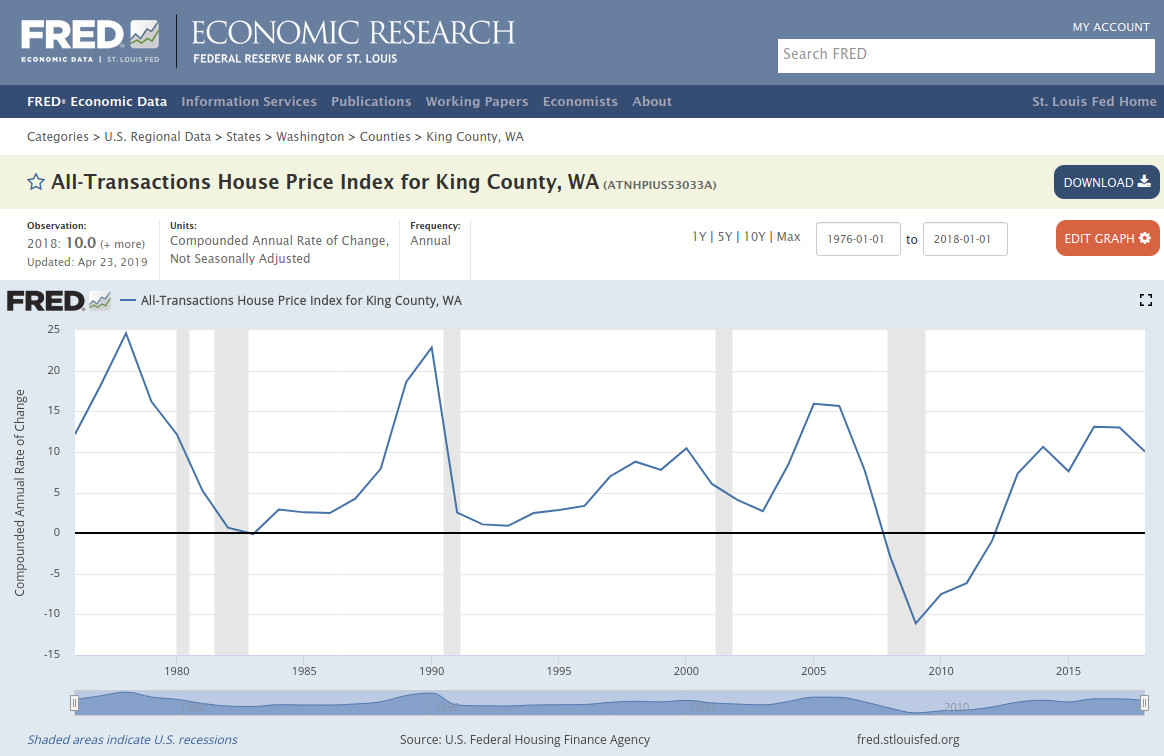 Note that the scale in the Kitsap graph only goes to 20, compared to King's 25. Note also that we continue to be in a gentle increase here in Kitsap, which is exactly the sort of growth economists teach are healthy for a community. Wild increases in growth may seem exciting to those who benefit from a boom economy, but it can have wildly unpredictable fringes - low and middle income housing becomes more and more difficult to obtain, labor crises tend to follow - and we haven't seen those same crunches in Kitsap, despite the challenges we already know exist (namely, LOW INVENTORY . . . so go ahead and list your house, if you were considering!)
We would love to discuss these and other Kitsap housing particulars with you - and of course, your own unique housing needs - anytime, here at Dupuis Team. Please give us a call - we continue to be 100% open for business, through all of the stay home/stay healthy restrictions, and are happy to tell you how we've been meeting those challenges as well. Our contact info is below, we look forward to hearing from you!