Bremerton's Historic Homes, and a Tip on Searching for Them in Listings!
Posted by Dupuis Team on Thursday, August 20, 2020 at 10:15 AM
By Dupuis Team / August 20, 2020
Comment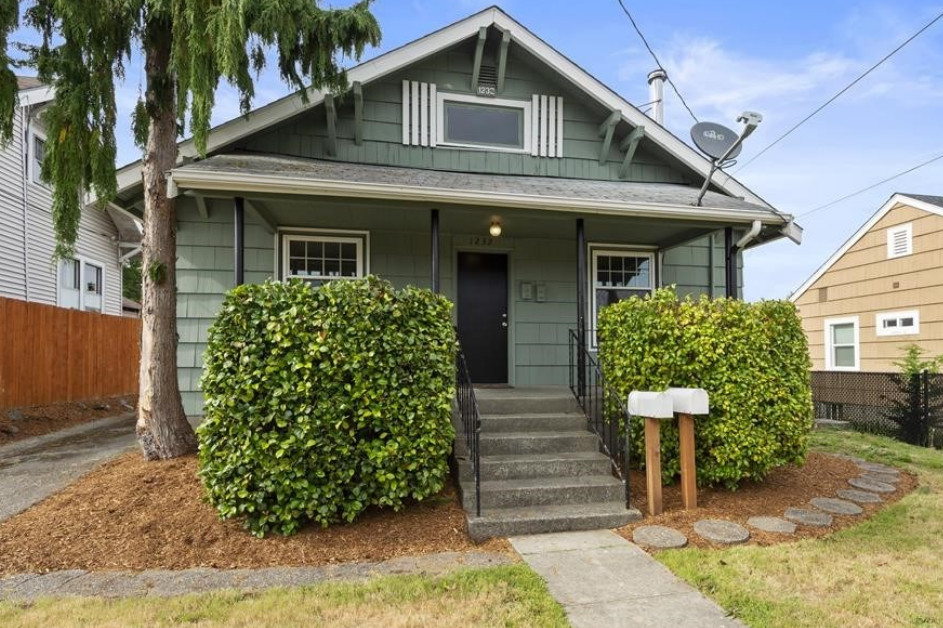 Bremerton especially - though indeed, throughout Kitsap County and surrounding areas - is full of Pre- World War One and Two homes. Most are very desirable Craftsman style bungalow homes, in areas considered walkable to the Shipyard and the ferry for commuters.

In Bremerton, these homes reflects the surge in workforce needed by the Naval Shipyard, which was gearing up for America's role in those wars. In particular, prior to WWI, workers were living in very poor conditions indeed, crammed into tent cities on muddy streets, with unspeakable sanitary facilities. The very lucky found crowded rented rooms, stacked like barracks. As a backdrop to this time in Kitsap history, we had the 1918 flu pandemic, made worse locally by those crowded and unsanitary conditions.
In a Kitsap Sun article from 2018, local journalist Josh Farley discusses the federal dollars that poured into the area, in support of activities at the shipyard. The article predates our current pandemic, but the parallel is stark nonetheless.
More than 1,000 men came to the shores of Sinclair Inlet in 1918, building hundreds of new homes, expanding road networks, trenching new waterlines.They were constructed at a great pace but built to last with the area's coveted old growth timber."
These homes have continued to be extremely popular with local homeowners. Many have undertaken careful restorations of the homes, equipping them with modern conveniences while maintaining the architecture we love. Their smaller footprint has meant they hold a niche as more affordable homes in general (particularly if you are willing to take on a fixer-upper or can be a cash buyer) even as post-remodeled homes, compared with newer built in the market. (Of course, this does boil down to some broad generalization, as we are talking about hundreds of homes.)

If you are a Seattle area resident who loves the historic Craftsman style homes of the area but are put off by price, consider some of Bremerton's offerings. You'll still be an easy (and enjoyable!) commute from Seattle, and have the home of your dreams.

To find these homes in the listings, you'll want to sort by "MAX YEAR." To get there on our website, click Search in the navigation above, then select Advanced Search. Fill in "Bremerton" (or our zip code, 98312) for the area, then scroll down to Year Built and put 1950 or earlier to see those historic-era homes, then hit "List Results." You can also execute this search from a regular listing page by hitting up the sub-navigation dropdown "More Options" as follows: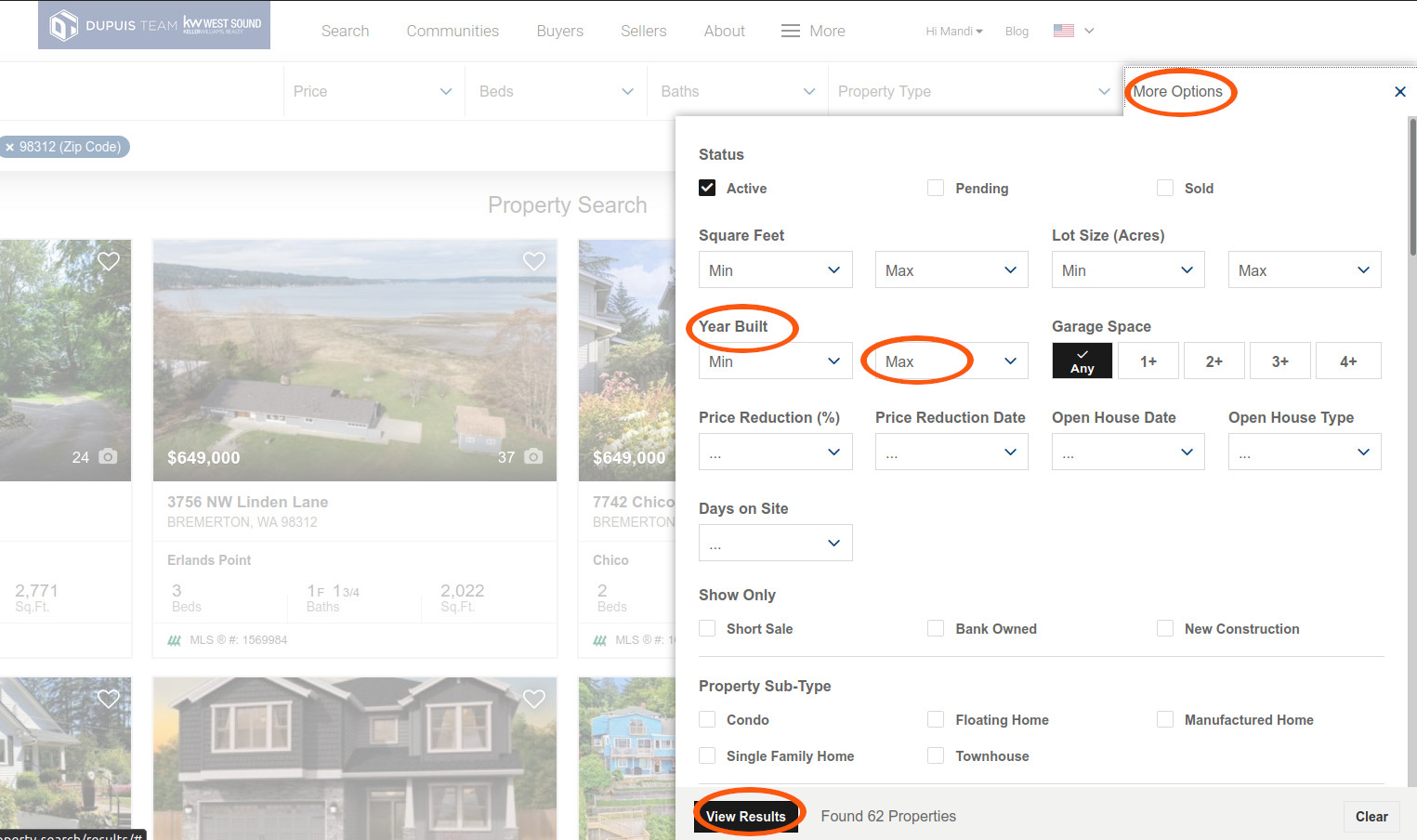 We especially love the ones built before 1940 or 1930, but all are worth a look! You start to see more mid-century modern styling after 1950. The linked Kitsap Sun article includes an historic map of the area the project homes involved, so that may help you narrow your search geographically as well (although many similar private homes were built outside that area, so don't be overly strict.)
If antique charm is what you have in mind, give us a call today - these adorable, highly desirable homes go fast, so you'll want our guidance on finding one, and securing a winning bid! We'd love to hear from you at Dupuis Team to talk over this or any real estate transactions you have in mind - we look forward to hearing from you today!