Are You Completely PETRIFIED to Buy a #Kitsap Home?
Posted by Dupuis Team on Monday, September 21, 2020 at 11:45 AM
By Dupuis Team / September 21, 2020
Comment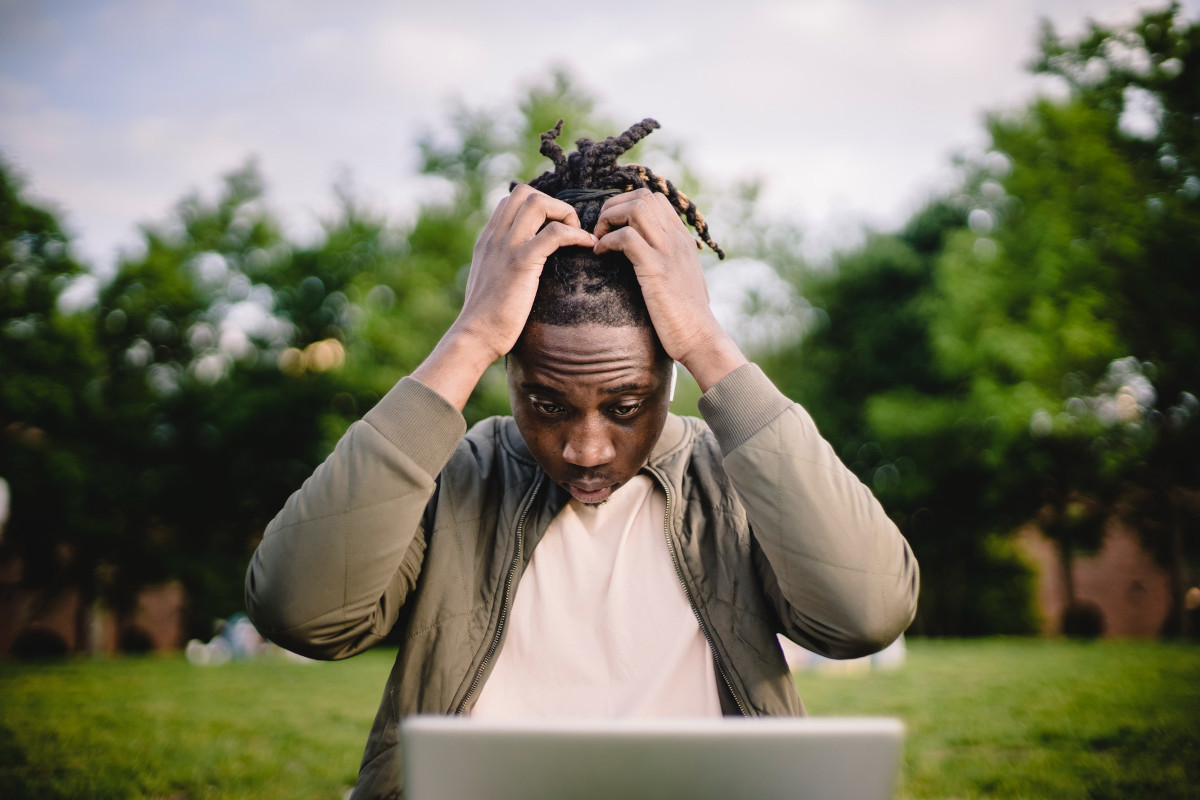 Our first words: Don't Be. We're here to help with that, too.
We like to constantly stress the individuality we see in each and every real estate transaction we broker here at Dupuis Team - because it's so true: every single person has unique circumstances drawing them to buy or sell (or both!) at any given time. Maybe the family size is increasing or decreasing, perhaps their financial circumstances have changed significantly, perhaps they are looking to use the equity in their home differently - the reasons are myriad. And we hope that our clients believe we honor that in them.
But one thing is fairly constant: people have real estate anxiety, period. It's a worrisome thing, to conduct a transaction with what is almost certainly your largest asset - and it's the asset that represents a roof over your head, a place for your pillow at night. These things loom large in our psyche, for good reason. They are visceral to us, perhaps even primeval, this act of Seeking Shelter. And in modern life, the transaction usually has to do with financial solvency as well, which adds another intellectual layer to the inherent biology of safe shelter, a haven. And when we buy or sell a home (or both, at the same time - oy!) it means having to move and readjust to new surroundings.
It has been an anxiety and tension filled year on so many fronts. Many of us have economic worries, and we have health concerns. We are worried about loved ones we can't travel to see just now. There are political concerns - a fact no matter where your own public policy opinions and beliefs lie. We understand that to consider a real estate transaction and move might seem like it is Just Too Much right now.
So, should you hold off? Well, maybe. We certainly see some clients for consultation, whom we advise to wait. We've covered a few of those reasons before - perhaps your finances aren't quite in order yet, or you know you'll have to move away before long, and don't wish to become a landlord. If we believe you are better off waiting, WE'LL TELL YOU SO. We want our clients to be better off after working with us, not worse!
But usually by the time people come through our door (virtual or otherwise) they have a pretty good idea that It's Time, even if they are still a bundle of nerves about the whole thing. And we want to reassure you - that is 100% normal. We would say that describes almost all of our clients, on some level. You are in good company. For those for whom real estate is old hat and easy? Whew, we're all ears - let us know how you got to that point! (Almost certainly, a couple decades' experience, turning over multiple properties - and comfortable circumstances. Good for you! But it doesn't describe most folks.)
So, what is the antidote for all this anxiety? Well, just getting through to the end. We promise it's just a step-by-step process, and none of it will wash over you all at once. There's a little to do each day towards closing, and then when it's done - whew, it's done. (I mean, you still have to move . . . but then you're done.) It really is a case of putting one foot in front of the other. There will be minor things to resolve, but this is where having an experienced broker comes in handy - we are old hands at the types of complications that come up in real estate transactions, and can advise you about the best and fastest ways to resolve them, so that your closing comes off without a hitch.
Moreso than just sucking it up and plowing through (and we aren't gonna lie, there's a bit of that you'll need to do) - is UNDERSTANDING the whole process. We find so many clients are afraid simply because they feel the process is outside of their realm of expertise and knowledge. And how CAN you know about a thing you've never encountered before? NOBODY is born knowing this stuff - nobody! Since that necessarily includes YOU, we hope you'll give yourself a pass if you didn't pick up all the lingo and process already. It's okay!
We think this is one thing that really sets Dupuis Team apart, as your chosen real estate brokerage team - the time and effort we put into client education. We really stress getting to know the process and getting to know KITSAP, before you pull the trigger. Even though you will still feel some anxiety about the process finishing smoothly, the fear of the unknown is removed when you take the time to educate yourself. We have put together some really concrete tools for that, but the work of learning falls to you. We have an extensive library of constantly updated videos for you to learn from - and this blog covers a multitude of topics as well. We have client handouts to share, and of course we are always just a phone call or text away for any particular esoteric question you might have.
If you are at that stage of not even being able to call and talk to one of us, yet know you have to make a real estate move - start there, with educating yourself. Learn about modern financing, learn about how to navigate this tight seller's market; learn all about Kitsap itself! We can recommend these two recent articles on the subject, both of which have some really concrete steps you can take, when it comes to different aspects of real estate anxieties:
Take the next step, and give us a call here at Dupuis Team today. We are here to help you, first and foremost. We know it can be nerve wracking, but we also know our clients tell all their renting friends to get out there and BUY when it's over! That can be you , too! We believe in you!