Are You at the Window Shopping Stage? That's Fine - C'mon In!
Posted by Dupuis Team on Monday, January 11, 2021 at 9:45 AM
By Dupuis Team / January 11, 2021
Comment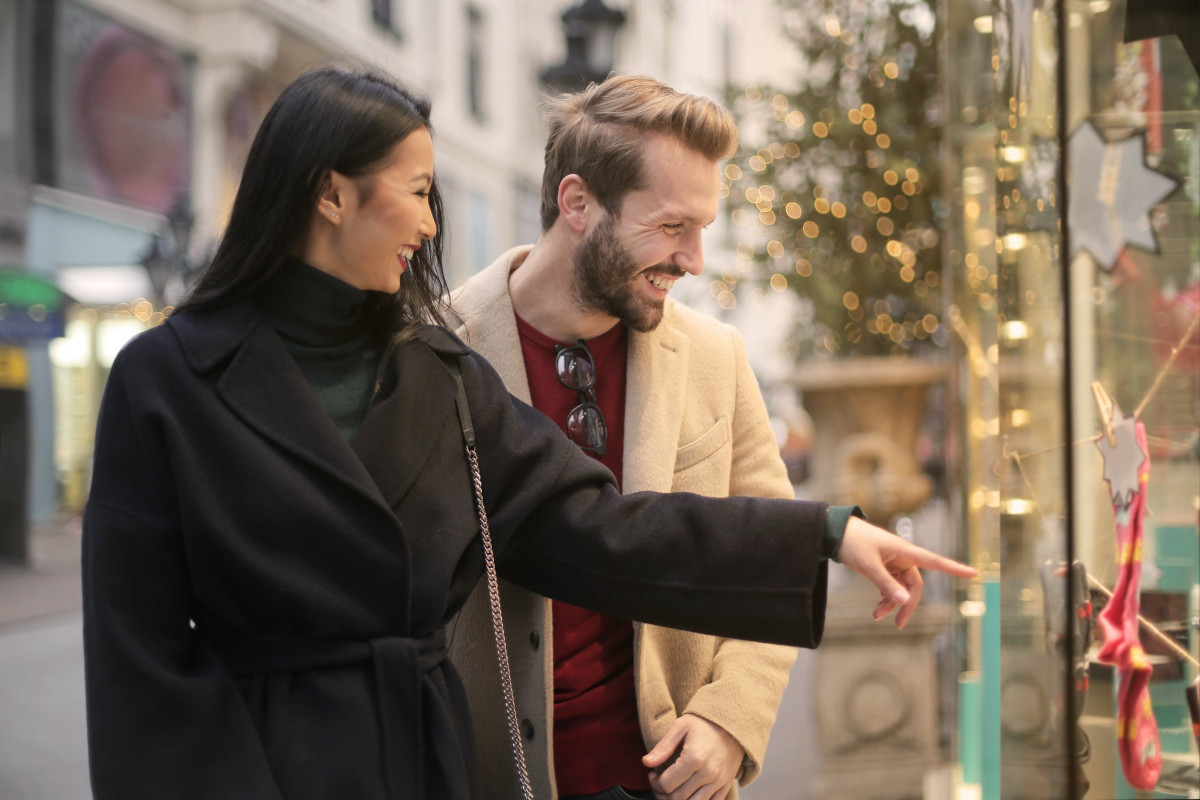 Are you at the stage of house hunting where you are seriously contemplating a purchase in the coming year or so, but aren't ready right now? We've all been there, truly. We'd guess it's a common story for most of our Buyer clients, actually. You probably feel excited about the prospect but have some real-world reasons* why right now isn't quite the right time yet.
We happen to think this intermediary time has its purpose, and can be good for buyers. For one thing, First Time Buyers especially can take their time to really understand the real estate transaction process, and to really understand their local chosen housing market. Almost all of us are guilty of daydreaming about a house that doesn't exist, and we can't afford. If you start actually bidding on houses in that state, you're in for a lot of disappointment right now (and you'll be wasting valuable time!) So this gives you time to come to your own conclusions about which segment of the market is right for you, and you'll have realistic expectations of what you can reasonably buy.
Towards that end, we offer FREE weekly market analysis with our Housing Market Stats - both in print form, and in exclusive Dupuis Team analysis of those stats on our YouTube channel. If you follow along for several weeks, you'll start to get a real feel for what we look at in market stats, what's important, and what we think will forecast coming market conditions - right here in Kitsap! We know you'll agree that they are indispensible when it comes to making your move in Kitsap County.
We also publish a weekly video that is purely educational in nature, where we discuss the finer points of #Kitsap real estate - and about every other week, we also publish one in Spanish, too! Topics vary widely, but are things we KNOW our clients need to know, in order to step up as savvy real estate transactioners! Recent topics include: 3 Reasons to Buy a Home in Winter 2020; a 2-parter on How Much Should I Offer on a House, and Understanding Zillow Estimates. When our clients come to us with these sorts of topics under their belts, we know they are serious about getting a house under contract. The videos are typically about 5 minutes long, and a great way to spend some of your Window Browsing time.
And lastly - yes! Look at all the great listings! Dream a little! Of course, our social media followers get the First Look at our Exclusive Listings (so be sure to subscribe for those!) but just browsing the whole MLS in general is SO instructive. You SHOULD be looking well above and below your price range at this point, because it will inform your decision when you are actually ready to buy. You'll know right away if something is priced well or not, when you see what's on offer.
There are additional positive steps forward you can make during this time. Make sure you are as financially ready to make the purchase as possible, or polish up the rough spots now. It will mean a lower interest rate, which in turn translates to more buying power. If you are in good shape, you can get pre-approval for a mortgage now, too. It speeds things up tremendously when you're ready to make an offer.
These things will go a long way towards using your Window Shopping time wisely - spiffing up your knowledge base, dreaming a little, and sorting out your finances. And that's something you CAN control, even if your timeline is still a bit out into the future. We look forward to making a Dupuis Team client out of you then!
*And those real-world reasons we talked about up top? It can't hurt to meet with a Dupuis Team member and just have a chat. You might discover that waiting isn't really necessary in your case after all . . . but if it is, we'll always tell you. We believe first and foremost that our role is advisorial, not as a sales force. The sleazy sales model of years past is completely tone deaf in today's market, and totally unecessary: we are selling homes much faster than we can stock them. Therefore, the best we can do for our clientele is make sure each has the information and support they need, to make their own best real estate decisions, whether they are buyers or sellers. Pressure never should have been part of the equation, but we're trying to make sure it's definitely out moving forward. Give us a ring, and we can talk things over with you anytime!