2020 - Our Top YouTube Year!
Posted by Dupuis Team on Monday, December 28, 2020 at 4:45 PM
By Dupuis Team / December 28, 2020
Comment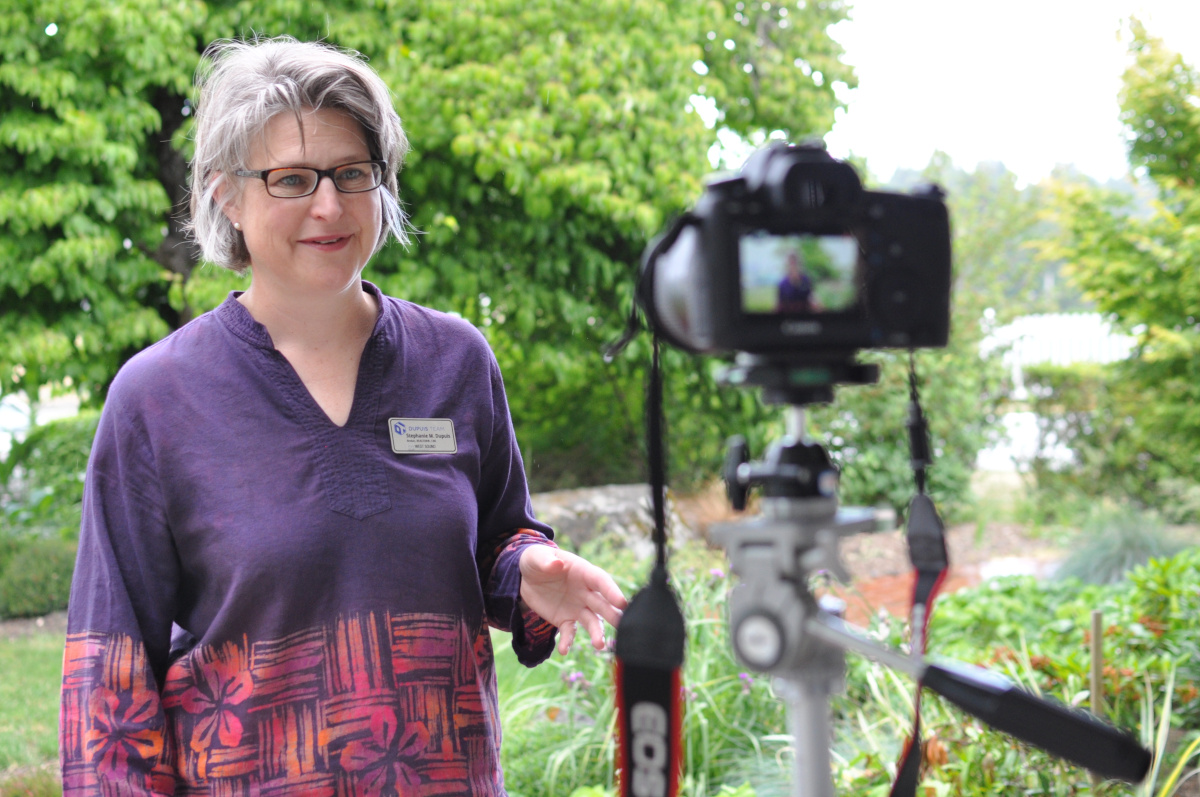 2020 caps off a rather astonishing year for just about everyone, and we are no exception here at Dupuis Team. Kitsap area real estate itself has had a crazy year - both initially, when we all had to scramble to continue serving our clientele with the COVID shutdown. Thankfully, our industry (...which is fundamentally about housing our citizens!) was considered essential, and we were allowed to continue with safety precautions in place.
One of the ways we continued to reach out to our clients, was our video content creation. We tried very hard to step up both the subject matter, and the quality this year - and we have great ideas moving forward for the new year! We hope you'll take a moment and visit us, and see just what we managed this year. We have more viewers than ever, thanks to you!
And if the YouTube platform isn't your cup of tea, we always send the same videos out on our Instagram IGTV channel, and our Facebook page. We even announce them on Twitter, if that's your jam. As with all social media platforms, the best way to stay up to date is to like the channel, subscribe, and allow for notifications of new content. We always appreciate likes and comments, it helps us know what hit the spot with our viewers. Here's a sample recent video:
We believe strongly in consumer education when it comes to real estate - it's not like buying a new iPhone. It's not even like buying a car! The transaction is so complex, whether you are buying or selling. It's become necessarily sophisticated as transactions have gone digital, both due simply to evolving technology, and safety built in around COVID. If you haven't bought or sold a house before, or haven't done so in the last five years, you can definitely benefit from our video series. There is something for everyone - we cover how to submit winning bids in a tight market; how to prepare your home for listing; how to select a real estate agent that best suits you; and more. We think educated, savvy clients are most likely to end up satisfied with their housing choices, and that's really our aim in the end. It's a lot of effort put towards education, but we think it pays off for our audience. After all, at DupuisTeam - we view ourselves mostly as advisors to your real estate process. This is yet another way we can reach out and teach. (It shouldn't surprise you to learn founding member Steph Dupuis started her career in education!)
Every single week, we dive DEEP into the local housing market stats, which we think the wise real estate consumer will follow closely in the time frame surrounding a sale or purchase. There is simply no better way to know which way the wind is blowing, and hearing our analysis of the raw numbers will help you know exactly how to respond to the market. (We also publish this on our website.)
Another recent 2020 innovation on our YouTube channel of which we are very proud, is bi-weekly Spanish Language videos by our team member Andreina Ramierez. She does a wonderful job bringing the same Kitsap real estate education to our channel, and we're so glad to add this to our lineup. Check out this recent video by Andreina:
Finally, and by no means the least, we offer full video tours of our listings on the channel. While we've done these for awhile now, it's become invaluable in a time when it's not always possible to view every home you might be interested in. It's the least we can do while restrictions remain in place - not to mention, many of our clients are coming from far away (military transfer season is upon us soon!) and video is invaluable when travel is difficult.
We look forward to ever-expanded offerings in 2020, and thank those of you who have come along on the journey with us this year. May next year find you all healthy, and in the home of your dreams! Give us a call at Dupuis Team, we love to chat over your particular housing needs anytime!