10 Reasons to Househunt in the Fall
Posted by Dupuis Team on Monday, October 5, 2020 at 11:00 AM
By Dupuis Team / October 5, 2020
Comment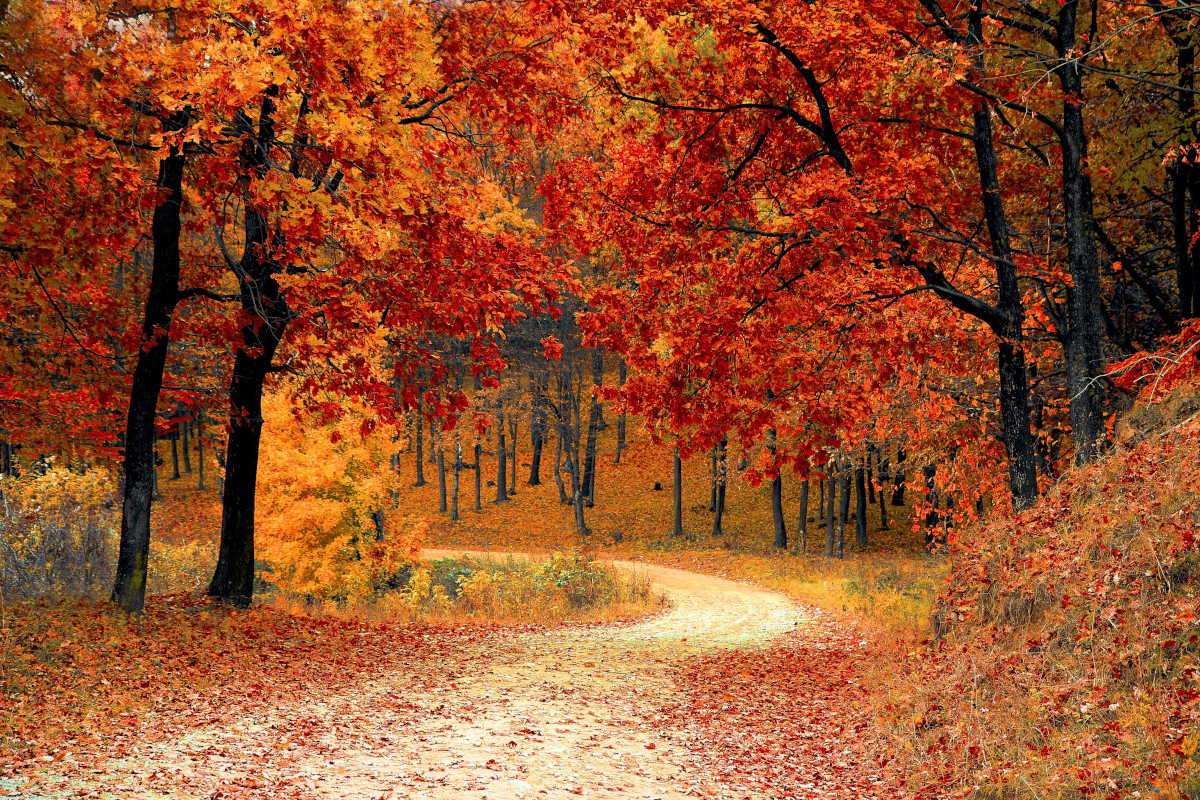 It's very true that home sellers tend to want to list their homes in the spring and summer, and that this is considered peak real estate season. However, there are some real advantages to househunting NOW, particularly in an area like Kitsap, and a market like the one we're seeing now. Why should you dive into househunting now, in the fall, when the market is tapering off? Read on!
1) Less competition: While inventory is dropping, there are also fewer buyers - so that means less competition with bidding on homes. In our tight Kitsap market where homes spend about 20-25 days on the market on average, this can give you a competitive edge you may have frustratingly lacked over the busier months.
2) You might get a better price. Sellers are aware this is a quieter season in the real estate market, and are going to want to price their homes to sell. If you are a Kitsap bargain price hunter, now may be the time to get lucky!
3) You can do your best leak inspection in the fall: The big secret about Pacific Northwest weather is that we have glorious summers - all that rain starts in the fall. So if you buy during this upcoming real esate season, you'll actually have an inspection advantage - you'll know for sure if that Fixer Upper has a watertight roof or not! That's a big deal when you're working out your bid and budget for the new place.
4) The furnace is likely to be on: Few places in the PNW have air conditioning, which is at least one less thing that needs inspection (and upkeep!) But nobody runs their furnace in this area, probably from at least May - Sept. As a fall buyer, this means you'll see the furnace in its operating condition, and have a good idea how well it heats the space, and if it needs any attention.
5) Mortgage lenders have more time to work with you: This is also their slower time, so if you need extra attention to your circumstances, or are just hoping to close as soon as possible, fall will work to your advantage here, too.
6) Sellers are eager to close: They know the peak listing time has already passed, which may mean that they have circumstances dictating that they sell off-peak - perhaps their life circumstances have abruptly changed, or perhaps they didn't list their home well earlier. This helps you as a buyer because you have some leverage at the bargaining table! If you want certain things addressed or allowed for in the sale, now is the time to ask!
7) See the property without overgrowth: Our area just BURSTS to life with lush greenery in the spring and summer - and we all love it. However, it can make it hard to really see the bones of your building(s) and the property, especially if there are areas left to a natural state. In the fall and winter, with the leaves and undergrowth dying back - you really can see what's what. Nothing will be camoflauged or covered up! And you'll likely have some nice photos on the real estate listing that will give you an idea of what it all looks like in full growth. And honestly, you also can't be dazzled by gorgeous landscaping and overlook something important in the house.
8) Furnishing the new place will be cheaper: there are tons of sales on household furnishing leading up to the holidays, and you can take advantage of this when you have a fall home purchase. Forget summertime shopping, when the focus tends to be on college dorm furnishings!
9) More flexibility with moveout dates: If you have particular needs regarding your own moving date, you are more likely to discover a seller with flexibility in the fall. If your closing day would be better sooner or later for your own needs, just ask! It's yet another point that can be negotiated, and a great reason to have a buyer's agent!
10) The neighborhood will be busier: although this year has been necessarily an at-home one for most of us due to COVID-19 restrictions, we are all hopeful that this time will be behind us before long. In most years, summers can be a bit quiet in neighborhoods, as people leave for summertime vacations and activities. For sure, many PNW people view summer as time to get out of the house and get into the wilderness. If you are househunting in the fall, you'll get a clearer idea of how traffic and people really fill out on your surrounding streets - that's an important consideration when househunting! Take some time to meet the prospective new neighbors. Ask them about the property you're considering!
If you are in the market for a home this fall, give us a ring at Dupuis Team - we'd be happy to talk over your requirements, and help lead you through the entire process!