Joey Walker
Broker/Realtor®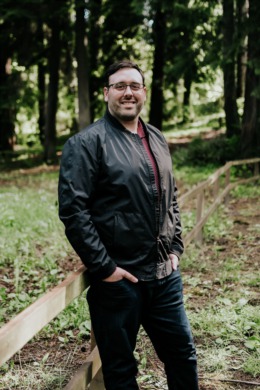 Prior to real estate, I obtained my Education degree from Central Washington University and my Masters degree in Business from Western Governors University. While working as a teacher and eventually in physical therapy, I learned the importance in quality of service that people desire in today's world. I am married to a wonderful woman who is an elementary teacher, and we have two young boys that push me to be the best father possible for them daily. My hobbies include being an avid Seattle sports fan, exploring the Pacific Northwest, and having a continued desire to learn new things.  I'm a lifelong member of the Kitsap Peninsula, and it brings me great joy and satisfaction that my profession plays a part in helping my fellow community members achieve their own dreams.
Being a former teacher, I believe that education is vital to success. So I aim to educate buyers and sellers throughout their real estate journey to ensure that you are not only knowledgeable, but also comfortable and confident in your decisions.  For the majority of people, the purchase or sale of a home is their single largest investment - and one that is understandably full of emotions. Having not only a dedicated professional, but one who always looks out for your best interests while being honest and dependable is essential in this situation. That is exactly what you will get from me. My goal is to guide you smoothly throughout the entire process and onto the next chapter of your life.
In choosing me as your broker, you will also have a professional that is part of a reputable team at the forefront of real estate technology and innovation, the Dupuis Team, located in Kitsap County, WA. With our available resources, your home will be exposed in more ways and to a greater number of potential buyers compared to the average listing. With the combination of my skills and our teams wealth of capabilities, homes are consistently bought and sold faster compared to those throughout the Kitsap Peninsula. The team is recognized with the top 1% of agents in the area and a 5-star realtor on popular sites such as Zillow. I am committed to providing you and your friends/family with amazing service and expertise to make your real estate needs a simple and enjoyable experience. Please contact me if you need any assistance with one of your most valuable assets.